POTD: Samuel L. Jackson Begins Recording Dialogue For 'The Incredibles 2'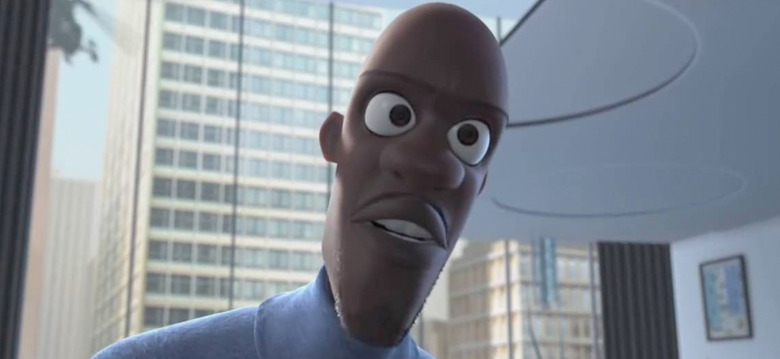 Fans of Pixar Animation's family superhero movie The Incredibles have been waiting over a decade for a sequel to get off the ground. Many have been clamoring for The Incredibles 2 ever since the end of the first movie teased another outing for the super-powered family, albeit in a tongue-in-cheek fashion, and now the movie is finally in production.
After development of The Incredibles 2 was finally confirmed back in 2014, Samuel L. Jackson has revealed by way of a post on Instagram that he's back in the recording booth to record lines as the cool superhero Frozone. Check out The Incredibles 2 photo tease after the jump.
Here's what Samuel L. Jackson posted to his Instagram page:
It's about to go down... First recording session for.... INCREDIBLES 2!!!!
A photo posted by Samuel L Jackson (@samuelljackson) on
As you can see, the photo doesn't exactly reveal anything except where Samuel L. Jackson will be spending a few hours recording dialogue for Frozone. Well, at least we assume it'll be a few hours, but we don't really know how big his part will be in The Incredibles 2. We actually don't know anything at all about the sequel except that Brad Bird said it would go in "new directions."
That could mean any number of things, but the one details I'd like to know right away is whether we're picking up where we left off, or if the same amount of time will have passed since the first movie came out. And since The Incredibles 2 is slated to arrive on June 15, 2018 (after recently swapping release dates with Toy Story 4), we'd be looking at 12 years passing if that's the case.
Beyond the return of Samuel L. Jackson as Frozone, the only other returning cast member confirmed is Holly Hunter as Helen, aka Elastigirl. But presumably Craig T. Nelson will also be back as Bob, aka Mr. Incredible. As for their kids, it would make sense if Sarah Vowell returned to voice Violet, but the voice of Dash might need to be recast. The role was voiced by 11-year old actor Spencer Fox, who turned 23 this year. So unless the same time has passed in the narrative world of The Incredibles, a new actor will need to be called in for the role.
Stay tuned for any new updates on The Incredibles 2.