Find Out Which Theaters Are Playing The 5-Minute 'Dunkirk' Prologue Before 'Rogue One'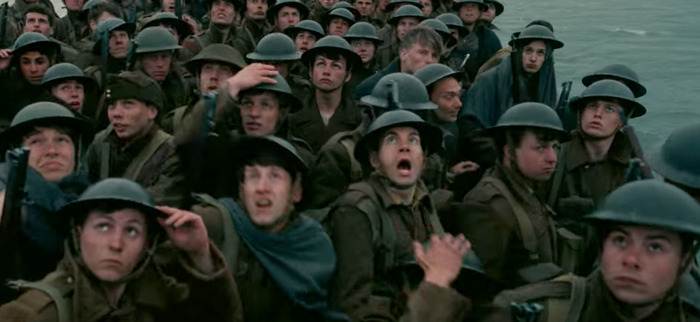 Millions will be headed to movie theaters this weekend to see Rogue One: A Star Wars Story. Before the movie starts, trailers for some of the biggest blockbusters of 2017 will be played, but at select locations, audiences will be treated to a 5-minute prologue from Christopher Nolan's upcoming World War II drama Dunkirk.
Since most of Dunkirk was shot on 65mm IMAX cameras, Christopher Nolan is making this prologue only available in select IMAX theaters so it's seen in the best format possible. If you're not sure if your local IMAX theater is worthy of this honor, a full list of theaters playing the prologue around the world has been made available online.
Get the full Dunkirk prologue IMAX theaters list after the jump.
IMAX sent out this tweet today regarding the Dunkirk prologue locations:
To find your local theatre to see the Dunkirk Prologue in IMAX, click here: https://t.co/QJc0BsFSeI #Dunkirk pic.twitter.com/VPRywBUvOz

— IMAX (@IMAX) December 15, 2016
Upon going to the website, you just have to click on the map and the following lists are revealed around the map:
In the United States, there are nearly 90 theaters playing the Dunkirk prologue with Rogue One on IMAX screens, so getting to see it shouldn't be too difficult for most, though you might have to drive a little further than normal. There are even less locations in the rest of the world, so we should count ourselves lucky to be able to see this footage before most of the rest of the world.
We don't know if the footage will be just from the beginning of the movie or from an action sequence at another point. If you haven't seen the first trailer yet, you can watch it right here. Or you can wait and you're likely to see it when you see the early sneak preview screenings of Rogue One tonight, unless you're at one of the above locations playing the prologue instead.
Dunkirk stars Tom Hardy, Kenneth Branagh, Mark Rylance, Cillian Murphy, Aneurin Barnard, James D'Arcy, Jack Lowden, Barry Keoghan, Tom Glynn-Carney, and Harry Styles, and the film hits theaters on July 21, 2017.
Dunkirk opens as hundreds of thousands of British and Allied troops are surrounded by enemy forces. Trapped on the beach with their backs to the sea they face an impossible situation as the enemy closes in.