Molly Ringwald Will Play Archie's Mom On The CW's 'Riverdale'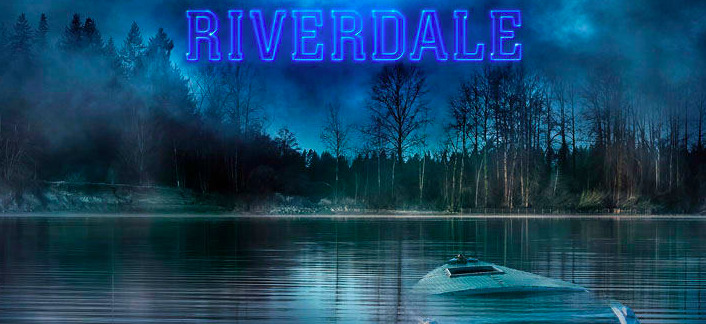 Molly Ringwald has signed on to play a recurring role in The CW's Riverdale, based on the Archie comics. The actress, famous for her work with John Hughes, is going to appear in two episodes as Archie's mother, Mary Andrews. In the comics, Mary tends to keep order in the family, but the character has undergone some changes for the Greg Berlanti-produced and Roberto Aguirre-Sacasa-created Riverdale.
Below, learn more about the Molly Ringwald Riverdale casting news. 
According to TV Line, Ringwald will make her first appearance in episode 10, which is when Mary Andrews returns to Riverdale after a two-year absence. She comes back to town — which is the home to plenty of dark secrets — when her family needs her most. Andrews left her husband, Fred (Luke Perry), and Archie (KJ Apa) to pursue her dreams. She'll attempt to reconnect with her son and husband and a few old friends from high school before the big homecoming dance. Ringwald has appeared in a few television shows over the years, including The Secret Life of the American Teenager, which starred Shailene Woodley and lasted five seasons.
Riverdale co-stars Camilla Mendes (Veronica Lodge), Lili Reinhart (Betty Cooper), and Cole Sprouse (Jughead Jones). The series attempts to present a subversive and modern take on Archie, his pals, and the town of Riverdale. Archie, for example, had a summer affair with his music teacher that he can't get over, as we saw in the pilot a few months ago at San Diego Comic-Con. Riverdale gets off to a rough start, but the pilot isn't without its fans. There are those who responded positively to the show's moody and somewhat self-aware humor.
Here's the official synopsis:
As a new school year begins, the town of Riverdale is reeling from the recent, tragic death of high school golden boy Jason Blossom — and nothing feels the same... Archie Andrews (KJ Apa) is still the all-American teen, but the summer's events made him realize that he wants to pursue a career in music — not follow in his dad's footsteps—despite the sudden end of his forbidden relationship with Riverdale's young music teacher, Ms. Grundy (Sarah Habel). Which means Archie doesn't have anyone who will mentor him — certainly not singer Josie McCoy (Ashleigh Murray), who is only focused on her band, the soon-to-be-world-famous Pussycats. It's all weighing heavily on Archie's mind — as is his fractured friendship with budding writer and fellow classmate Jughead Jones (Cole Sprouse).
Meanwhile, girl-next-door Betty Cooper (Lili Reinhart) is anxious to see her crush Archie after being away all summer, but she's not quite ready to reveal her true feelings to him. And Betty's nerves – which are hardly soothed by her overbearing mother Alice (Mädchen Amick) aren't the only thing holding her back. When a new student, Veronica Lodge (Camila Mendes), arrives in town from New York with her mother Hermione (Marisol Nichols), there's an undeniable spark between her and Archie, even though Veronica doesn't want to risk her new friendship with Betty by making a play for Archie.
And then there's Cheryl Blossom (Madelaine Petsch)... Riverdale's Queen Bee is happy to stir up trouble amongst Archie, Betty, and Veronica, but Cheryl is keeping secrets of her own. What, exactly, is she hiding about the mysterious death of her twin brother, Jason? Riverdale may look like a quiet, sleepy town, but there are dangers in the shadows...
Riverdale premieres on January 26th.