Hong Kong Disneyland's 'Iron Man Experience' Soft Opens, Footage From The Ride Appears Online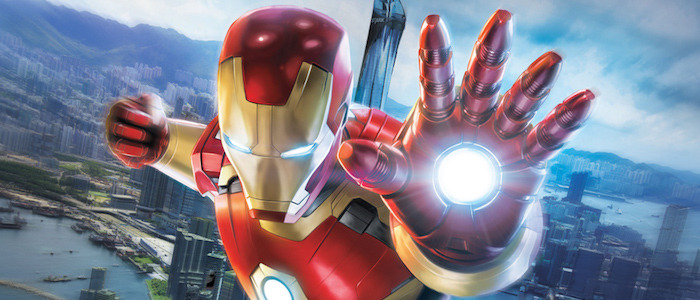 The theme park rights to the Marvel characters became pretty complicated when Disney acquired the comic book giant back in 2009. After all, Universal Studios already held those rights and were still making use of them in their Orlando-based Islands of Adventure park. The short version goes something like this: Disney parks east of the Mississippi couldn't (and at the time of this writing, still can't) utilize most of the Marvel superhero stable...but everywhere else? Well, let's just say that we've been keeping our eye on the Iron Man Experience attraction at Hong Kong Disneyland for some time now.
And wouldn't you know it? Shortly before this simulator ride is set to officially open, footage of the whole thing has arrived online for anyone hoping to take a quick peek at what to expect.
Iron Man Experience doesn't actually open its doors until January 11, 2017, but the ride has been in soft opening for a few weeks now as the park works out the kinks. That means the Iron Man Experience ride video may differ from the final version in a few minor ways, so keep that in mind.
Those who want the full experience may want to watch this video first, which offers a walkthrough of the ride's meticulously themed queue, which lays out everything Marvel newbies and fans need to know: you're visiting the Stark Expo, Tony Stark has just finished work on a new tower in Hong Kong powered by the world's largest arc reactor, you're going to test drive his latest vehicle, surely nothing will go wrong, etc.
But since this is a theme park ride, everything that can go wrong does go wrong in the most dramatic fashion possible. Hydra attacks the city and you have to join Iron Man in defending his Arc Reactor from those scumbags. All kinds of high-flying action ensues and so forth. It's actually a lot like the final act of Iron Man 2, but somehow, maybe, a little more comprehensible.
The ride itself doesn't look to do much in the way of breaking new ground. The enclosed simulator ride vehicle and the 3D effects should be familiar to anyone who has ever ridden Star Tours. Nobody seems to be out to reinvent anything here and it's impossible to fully judge the ride when you're not wearing 3D glasses and experiencing every jolt and turn in the flesh. But what we can see here does look promising...and Marvel movie fans need to look carefully, otherwise they miss a cameo from a certain Captain America: The Winter Solder villain making his grand return.
And of course, it wouldn't be a Disney attraction without a photo opportunity and to be fair, the meet-and-greet with Iron Man is pretty endearing and well-themed, even if the Robert Downey Jr. soundalike won't fool anyone over the age of 10.