VOTD: The Sleepy Skunk 2016 Movie Trailer Mash-Up Remembers A Year Of Great Movies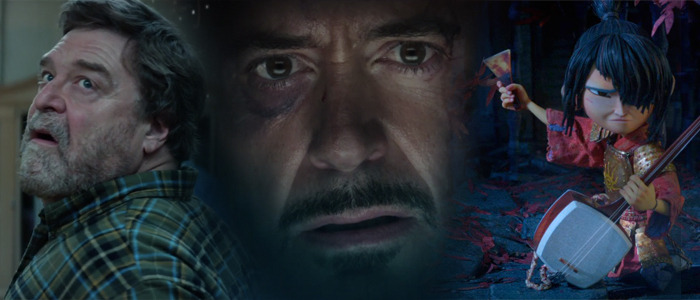 The end of 2016 is nearly upon us, and over the next couple weeks, we'll be looking back at the year in cinema with some retrospective lists of our own, including our favorite movies of the year. But before we get to that, one of those retrospective movie trailer mash-ups has just arrived from one of our favorite editors.
Sleepy Skunk has been delivering a year-end movie trailer mash-up for the internet to enjoy for a few years now, and his 2016 Movie Trailer Mash-Up just went live today. As expected, it's a fantastic look back at the dozens of movies we saw this year. There's the good (Arrival), the bad (London Has Fallen), the hotly debated (Batman v Superman: Dawn of Justice), the completely forgotten (Pride and Prejudice and Zombies), and much more.
Watch the Sleepy Skunk 2016 Movie Trailer Mash-Up after the jump.
As usual, the way Sleepy Skunk weaves one film into the next is masterful work, not to mention the various tones he strikes with the mini montages that make up the video as a whole. It makes even the worst of movies seem a bit more appealing.
For those curious, the three songs used in the video are "Clubbed to Death" by Rob Dougan, "Heroes" by Scala & Kolacny Brothers and "Unashamed" by Confidential Music. For a list of all the movies featured in the video, in the order in which they appear, you can check out Sleepy Skunk's Tumblr page, though the list is still a work in progress, so you might have to wait a little bit to find out some of the movies featured later in the video.