The New 'Transformers: The Last Knight' Poster Features Optimus Prime Standing Over The Corpse Of Your Kid's Favorite Character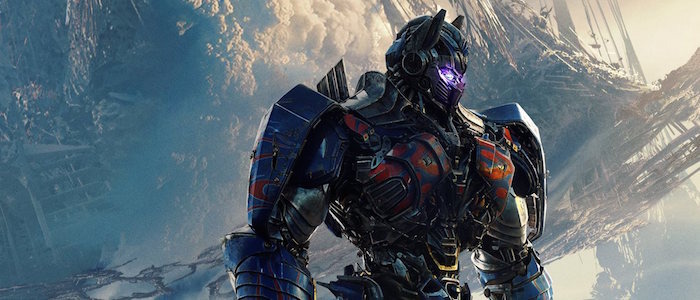 Between the Fate of the Furious trailer revealing Vin Diesel's Dom to be working against the rest of his family and the Transformers: The Last Knight trailer featuring a scene where Optimus Prime battles Bumblebee, we're awfully close to a new trend: 2017 movies where beloved heroes break bad and turn against their team. The new poster for director Michael Bay's fifth Transformers movie doubles down on this concept, featuring the world's most iconic robot-who-is-also-sometimes-a-car standing over the body (corpse?) of the second most iconic robot-who-is-also-sometimes-a-car.
There are a few things to take in while gazing into this poster. First of all, this is out best look yet at Optimus Prime's redesign and it looks...better. I've never been a huge fan of how busy and complicated the Autobots and Decepticons have looked in these movies and this slightly streamlined look is a gigantic improvement over the first four movies. I come from the Guillermo del Toro school of believing that giant robots should be instantly recognizable silhouettes and this is a step in the right direction. Also of note: the giant stringy menace hanging out in the background. I'm not up to snuff on my Transformers lore, but this is probably the new version of the planet-devouring Unicron, right? It certainly looks like it could be.
Now, let's address the dead robot in the room – Optimus Prime is standing over the lifeless yellow arm of Bumblebee. You know, the character your kid loves so much because he's the most child-like of the heroes. Between this and Lightning McQueen getting smashed to bits, it's going to be a tough summer at the movies for Junior.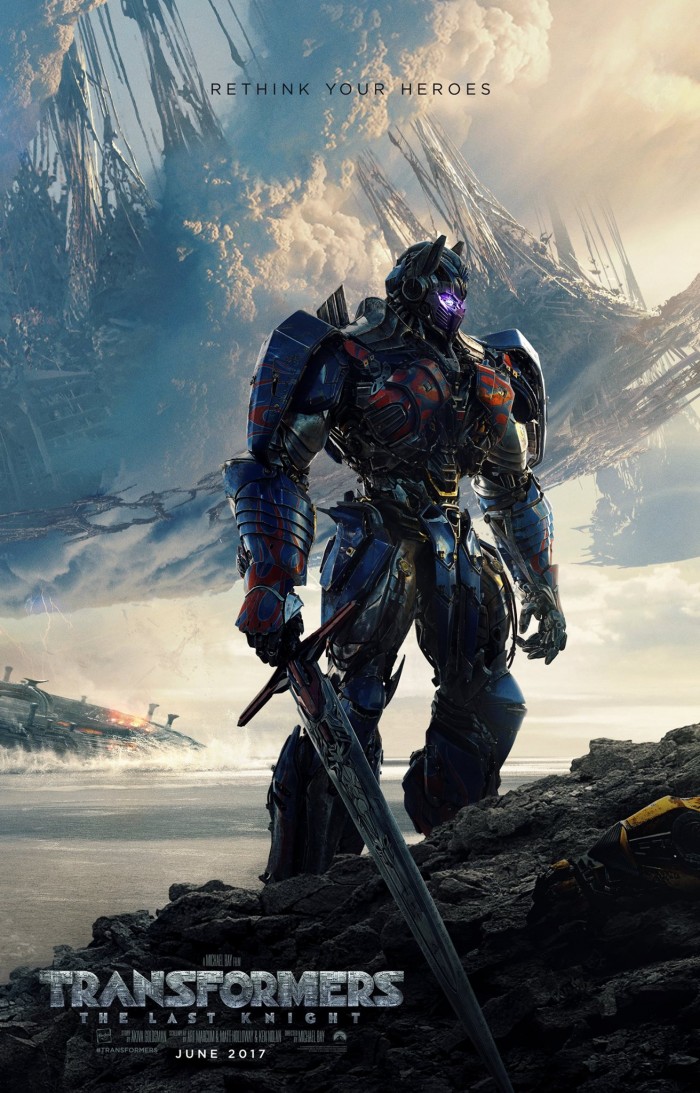 Specific plot details about Transformers: The Last Knight are still pretty well protected, but our own Ethan Anderton visited the set and learned that the destruction wreaked by these characters in Transformers: Age of Extinction has led to open season on all Autobots, both good and bad:
The destruction that followed has now led to Transformers being hunted down without mercy. Though there was a time when humans were working with Autobots, there's now a mandate for a new team called the Transformers Reaction Force (TRF) to eradicate all of the Transformers, regardless of their affiliation. New cast member Santiago Cabrera is the leader of this team.
And honestly, can you even blame them at this point? Over the course of five movies, these guys have done Zack Snyder's Superman levels of damage to the world! And now they're killing their own. For shame, Autobots. For shame!
Transformers: The Last Knight is set to hit theaters on June 23, 2017.