The Best & Worst Sketches From John Cena's 'Saturday Night Live'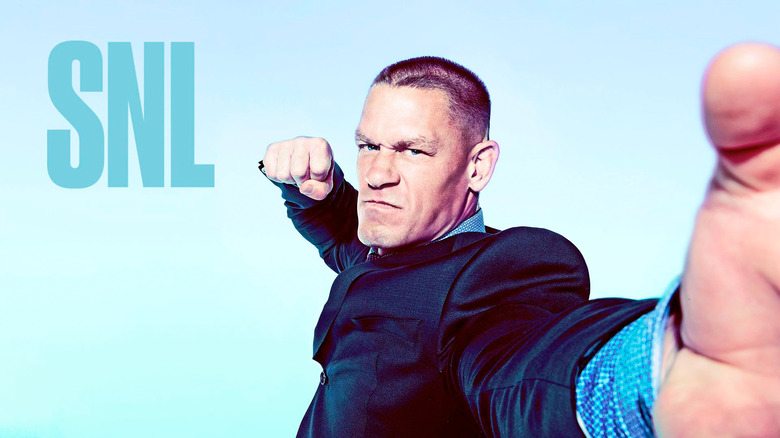 Following in the footsteps of Dwayne Johnson, wrestler John Cena is continuing to become more of a mainstream actor, mostly thanks to his surprisingly outstanding comedic chops. The guy has made memorable and hilarious appearances in movies like Trainwreck and Sisters, and now he's taken on quite the task: hosting Saturday Night Live.
The good news is that John Cena was a great host, throwing himself into every sketch with so much energy. The bad news is the writers and cast didn't entirely seem to be on the same page, and the sketches surrounding him felt mostly phoned in. We run through the best and worst sketches from the John Cena hosted Saturday Night Live after the jump.
The Best
Through Donald's Eyes – Like a twisted Being John Malkovich, this was easily the most brilliant sketch of the night. I love that Donald Trump gets his distorted view of the world and himself back as soon as he sends out another ridiculous Twitter update, like it's where his power comes from. The question is, what happens when Donald Trump actually watches this sketch? What does he see?
Romance Bookstore – If this sketch appeared during a better episode, it probably wouldn't have been so funny, but it was so delightfully erotic that I couldn't help but laugh at it. Hearing Aidy Bryant and John Cena speak to each other as if they were in a cheesy romance novel just hit a sweet spot for me during a night when most of the sketches were underwhelming.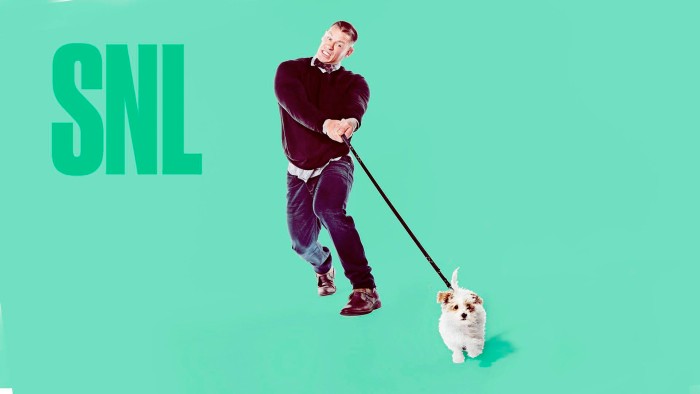 The Average
The Karate Teen – We singled this sketch out by itself already, and the production value deserves more praise than the comedy itself. But because of its ties to an iconic movie from the 1980s, it's one of those sketches that deserves to be seen, if only because John Cena really is great in it.
Dyke & Fats Save Christmas – The original Dyke & Fats sketch played when Louis C.K. hosted a few years ago, and it was a very amusing pre-recorded sketch. This kind of takes the show to a difference place by making a Christmas special that's far more cartoonish than the show seemed to be in the first iteration of the sketch. That's par for the course when it comes to certain Christmas specials for shows from the 1970s, but this seemed to lose some of its charm from the first time around and it kind of sputters out in the end.
Science Presentation – Here's one of the many sketches where John Cena was used as a character who was either athletic or handsome, this time the former. The premise is funny because of how schools have preferential treatment for their star athletes, and the panel of judges bring about some laughs, but the overall joke seemed to have been played out after the first couple minutes and didn't really go anywhere new after that.
The Lead with Jake Tapper – The idea of Donald Trump putting Walter White (actually played by Bryan Cranston) in charge of the Drug Enforcement Administration is a solid premise. But here it feels executed in a very half-hearted and lazy way. There's even an "I am the one who knocks" joke that I hoped they would be clever enough to avoid. Having Bryan Cranston actually played the part elevated this a bit, but the writing on this one didn't feel quite as sharp as it could have been.
The Worst
Dating Show – Before this sketch started, there was a joke mentioning that later on MTV there would be new episodes of Teen Mom and Teen Wolf, followed by Teen Wolf Mom. I would have much rather seen a sketch creating that latter show instead of this weak attempt at a game show parody. We get it. John Cena is handsome and has big muscles. Moving on.
Joanne and the Tree – It seems like every episode of SNL goes out of its way to have a sketch with some kind of elaborate set to execute a sketch that you might think would be impossible to have on a live TV show. This sketch filled that requirement by having a fascinating and technically impressive way of making it look like Aidy Bryant was hanging out of the window of a high-rise office. It didn't always work, but it was rather cool to see how they tried to pull this one off. Sadly, the sketch itself didn't warrant all the hard work that went into this one.
Where'd Your Money Go – Oh good, another uninspired game show, this one allowing some impressions that probably didn't really need to be done. SNL has always done game show parodies, but the trick is making them funny despite being repetitive. Neither of the attempts worked this episode and both were just lazy and unfunny. This just happened to be the worst of the night in general.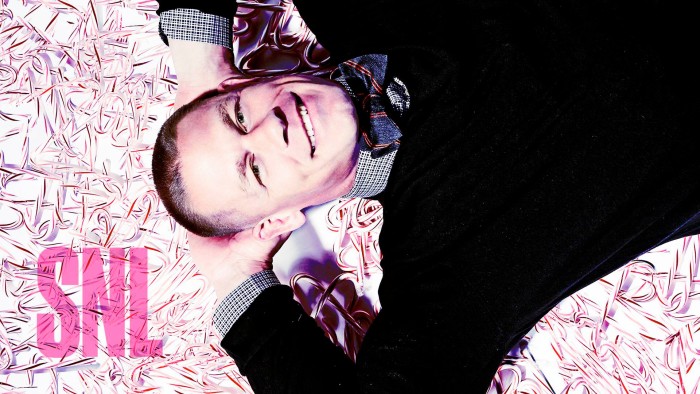 Weekend Update
With the exception of the Through Donald's Eyes sketch, Weekend Update was the best part of this entire episode. Even when a couple of the jokes from Michael Che and Colin Jost fell flat, their failure reaction to them brought some big laughs. Che and Jost had that comfortable back and forth that has made this season of Weekend Update much better than before too. But this edition of Weekend Update was made even better by the two great guest appearances.
Angela Merkel on Donald Trump – Kate McKinnon's Angela Merkel is always a treat, and this case was no different as she addressed the elephant in the world that is Donald Trump. I loved that they turned Trump's phone call from Taiwan into a prank call from Merkel.
Cathy Anne on Pizzagate – You know, Cathy Anne is a character that I haven't really enjoyed in her few appearances, but this one worked magnificently. The irony of this kind of character making this kind of social commentary is the perfect comedic premise, and if they can keep Cathy Anne doing stuff like this, then this character just might be worth keeping around.
The Host
John Cena did a great job hosting Saturday Night Live, there's no denying that. However, his range seems to be pretty limited, at least in the scope of this episode. Most of the time, John Cena was either playing a character who was part a punchline for being handsome or athletic, and that got old fast. When he wasn't doing that, it didn't work very well. Cena is charismatic, enthusiastic and energetic, not unlike Dwayne Johnson, but he needs to work on his comedic range a bit. But I'm interested in seeing how his career evolves.
The MVP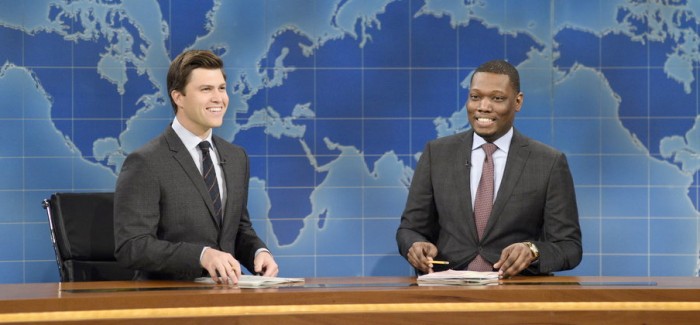 Michael Che and Colin Jost – With Weekend Update being the best part of the show last night, and these two just doing a better job in general this entire season so far, it's about time they get the recognition they deserve. Their chemistry has been perfect, their skewering of headlines has been top notch, and their political and social commentary has been a riot. Keep up the good work, guys.
The Final Word
This episode felt mostly phoned in with the exception of Weekend Update and the Through Donald's Eyes sketch, and that's a shame since John Cena was on board with everything that was happening. The good news is that John Cena was so good at hosting that he'll probably be back at some point.
It feels like this busy season of SNL has caught up with the cast and crew and they're more tired than usual having done so many runs of three episodes in a row for this first half of season 42. With just one episode left before the new year, hopefully they can get their strength back and make the Christmas episode worth watching.
We'll be back with our final recap of 2016 after Casey Affleck hosts SNL on December 17th.