Ryan Reynolds Wants To Convince Hugh Jackman To Make A Deadpool & Wolverine Movie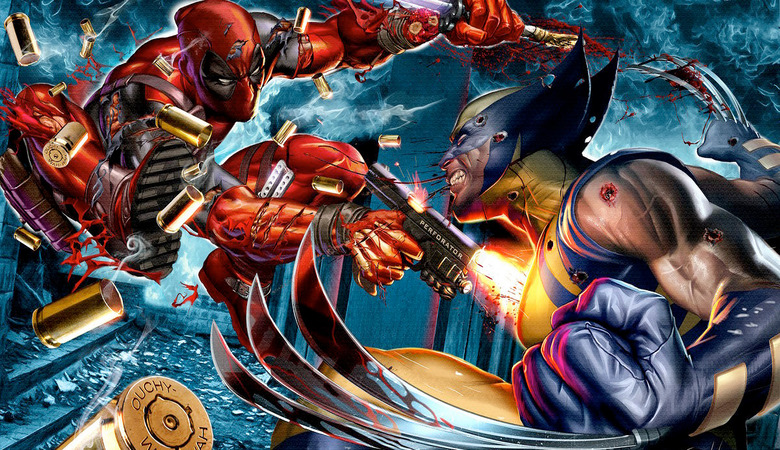 Even though there were some worries about Deadpool 2 after director Tim Miller left the project due to creative differences with star and producer Ryan Reynolds, the project seems to be back on track with John Wick helmer David Leitch behind the camera
While we're still waiting to hear about Deadpool 2 casting for new roles like Cable (which was a point of contention between Miller and Reynolds) and Domino (who has a shortlist of actresses who were in contention for the role), there's one more Marvel Comics character Ryan Reynolds wants to bring into the franchise: Wolverine.
Find out what Ryan Reynolds said about a possible Deadpool and Wolverine movie after the jump.
Speaking with Entertainment Weekly, Reynolds revealed one of his pipe dreams for the Deadpool franchise involving the adamantium clawed mutant that has been played by Hugh Jackman for over 16 years now. Here's what he had to say:
"I want Deapdool and Wolverine in a movie together. What we're gonna have to do is convince Hugh. If anything, I'm going to need to do what I can to get my internet friends back on board to help rally another cause down the line."
It's a forgone conclusion that comic book fans would want to see Deadpool and Wolverine in the same movie, and not in the stupid way that they fought each other in X-Men Origins: Wolverine. As we've covered many times before, that neutered version of Deadpool was an abomination, and we wish we could forget about it. We need to see a much better version of Wolverine and Deadpool teaming up (and probably fighting each other too, just like in the comics). The question is, would Hugh Jackman ever be up for it?
Ryan Reynolds and Hugh Jackman have a friendly relationship, but the latter actor is putting down the claws after starring in Logan, hitting theaters in March 2017. He's been playing this character for a long time, and he's ready to move on after what looks to be a satisfying solo send-off for the mutant (at least if the trailer is any indicator).
However, with Deadpool 2 presumably not hitting theaters until 2018, the earliest we might see a third film in the Merc with a Mouth franchise would be 2020. That means if Hugh Jackman could be convinced to come back as Wolverine, he wouldn't have to do it until 2019 at the earliest. But I still think it's going to take quite a bit of convincing to get Jackman to come back after Logan.
Of course, we all thought seeing a Deadpool movie, especially one that was R-rated, was a long shot. But Ryan Reynolds and his "internet friends" were able to convince 20th Century Fox to take a chance on the flick, and it turned out to be one of their biggest hits. We'll just have to keep our fingers crossed and continue bugging Hugh Jackman about it until he gives in.