The Complete 'Westworld' Soundtrack Is Now Available To Stream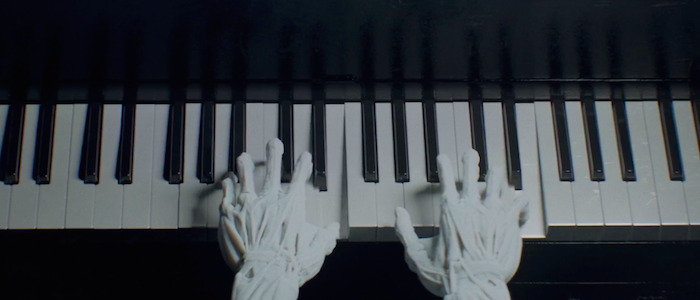 Westworld's first season ended on Sunday and I haven't been able to stop thinking about that wild, weird, and mentally discombobulating 90-minute finale. No show since Game of Thrones has commanded so much of my attention and no series since Lost has seen my falling down so many rabbit holes of discussion. I'm not sure if I'm ready to call it the best show on television right now, but it is certainly the most show on television right now, jamming more ideas and concepts into single episodes than most series can manage in their entire runs. It's something special.
And while we begin the long and agonizing wait for season two (which is looking to arrive in 2018 at the earliest), Ramin Djawadi's complete score for the first season, along with all of those piano covers of pop songs, has arrived online to stream and purchase.
You may recall that a small batch of the show's covers were released on iTunes about halfway through the first season, but this is the whole thing, from the haunting opening theme music to that instrumental cover of Radiohead's "Exit Music (For a Film)." Djawadi's score encapsulates the show in so many ways, transforming modern songs into western saloon ditties and blending traditional orchestration with electronic synths. It simultaneously alive and artificial, traditional and futuristic, terrifying and moving.
If you're a Spotify member, you can stream the whole thing in the embed below. If not, all 34 tracks are available on iTunes for $9.99.
Westworld: Season 1 (Music from the HBO® Series), an album by Ramin Djawadi on Spotify
Of course, Westworld has given us plenty to think about in its absence. Our own Peter Sciretta wrote about the mystery surrounding that Times Square photo, which suggests that showrunners Jonathan Nolan and Lisa Joy are messing with us beyond the confines of the series itself. Some evidence surfaced online suggesting that a missing character may very well be alive. As for what season two will actually be about, Joy isn't saying too much:
I think part of it is we've looked at the hosts trying to become aware of the reality of their situation and who they are. To hear their own voices. That's where we've gotten to at the end of this season. Now the thing we get to explore is once they've heard their own voices and once they've embraced who they are, what choices will they make? It speaks to a thing of how identity constantly evolves. They were steeped and raised in violence. These violent delights did indeed have violent ends at the end of the season. And I think we're going to see how that pendulum swings going forward.
When Westworld comes back, you can be sure we'll be back to cover it.