This Is Probably The Only Top 25 Movies Of 2016 Video You'll Need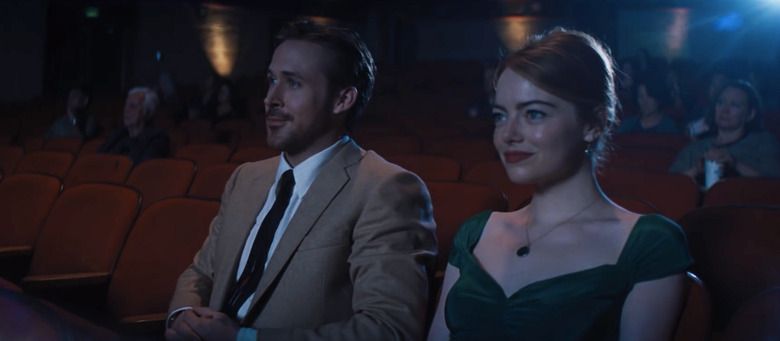 The end of year is always accompanied by a parade of lists and rankings and recaps and awards, all of the assembled by publications and groups of all sizes and tastes. At its best, this is a season of celebration, of looking back on the year and appreciating the absolute best cinema from past 52 weeks. At its worst, it can be a little mind-numbing, especially when a writer you usually trust puts something especially boneheaded in that number one spot.
One of the beacons amidst the noise is always film critic's David Ehrlich's annual top 25 video, which serves not only as his official list, but as a work of art in and of itself. Honestly, I look forward to these videos as much as I look forward to some movies and I've never been disappointed. His Top 25 Movies of 2016 picks do not disappoint.
Although I only agree with David Ehrlich (who is the senior film critic at IndieWire) about fifty percent of the time, there are few writers online whose tastes, and whose defenses of those tastes, fascinate me more. Even when I think he's insane, his defense of said insanity is more than enough to make me strongly consider his position. However, his 2016 countdown represents him at his most inclusive – there really does seem to be something for everyone here.
This is the part where I note that I have worked with David on the same sites before and am friendly with him. If that is enough to make you not click play on one of the best online videos you will see all year...okay.
Like his past videos (and you can watch his 2015 and 2014 videos over here), this isn't just footage from 25 movies cobbled together in the right order. There is a rhythm to the whole thing, with shots mirroring one another and reacting to each other in ways that are truly satisfying. It's the rare video montage that displays true cinematic artistry and a filmmaker's eye. Plus, there's a cheeky sense of humor on display – note the use of George Michael's "Faith" over footage from Silence and The Witch and Whitney Houston's "The Greatest Love of All" over American Honey.
Of special note is the inclusion of Lemonade and O.J.: Made In America, both of which have been at the center of a big end-of-year debate over whether or not a collection of linked music videos and an eight-hour miniseries that received a theatrical release qualify for lists like these. For my money, seeing them here feels right.
If you don't have time to sit through the whole video and would rather know what made the list, here you go:
1. Moonlight
2. Sunset Song
3. Jackie
4. O.J.: Made in America
5. A Bigger Splash
6. Kubo and the Two Strings
7. The Fits
8. La La Land
9. The Lobster
10. The Love Witch
11. The Handmaiden
12. Toni Erdmann
13. Indignation
14. American Honey
15. The Witch
16. Hail, Caesar!
17. Silence
18. Swiss Army Man
19. Manchester by the Sea
20. Always Shine
21. Things to Come
22. Kate Plays Christine
23. Lemonade
24. High-Rise
25. Weiner
What do you think of David Ehrlich's picks? How many have you seen?