Disney's 'DuckTales' Revival Reveals New Teaser, New Art, New Release Date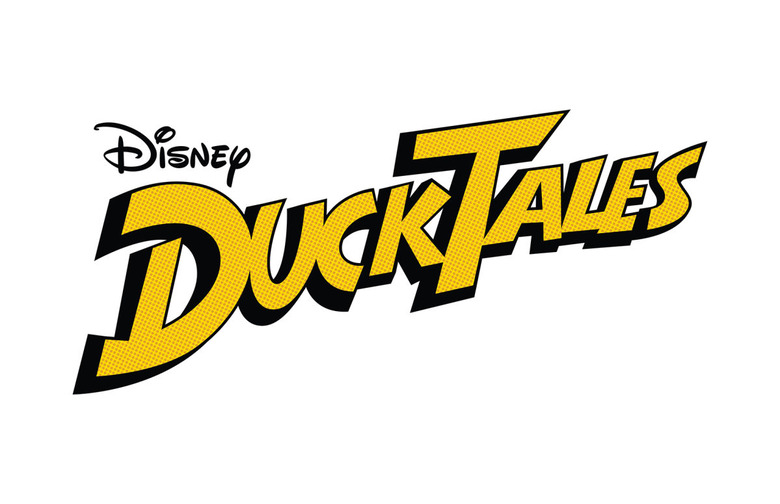 We might not be the target audience for Disney's new DuckTales revival, but that doesn't mean we can't have opinions about it. After all, we're the ones who grew up watching the animated adventures of Huey, Louie, Dewey, and Scrooge McDuck on television. Not to mention, some of us have kids of our own that we plan to share the new DuckTales with.
Fortunately, the DuckTales revival actually seems to be shaping up quite promisingly. The art released so far indicates that Disney has maintained the same general feel of the classic DuckTales episodes, while also tweaking it just enough to make it look fresh and modern. Today's new image offers our first look at the new version of Launchpad McQuack, who, yeah, still looks more or less like you remember him. And a brief new teaser calls back to that old DuckTales theme song we know so well. So, when exactly will we get to see this new DuckTales? Disney has new details on that, too. Click through for all things DuckTales. 
Entertainment Weekly shared the new DuckTales image featuring Scrooge McDuck, Huey, Louie, Dewey, Donald, Webby, and Launchpad McQuack. Like the last couple of images, it suggests the gang will be going on some exciting adventures around the world.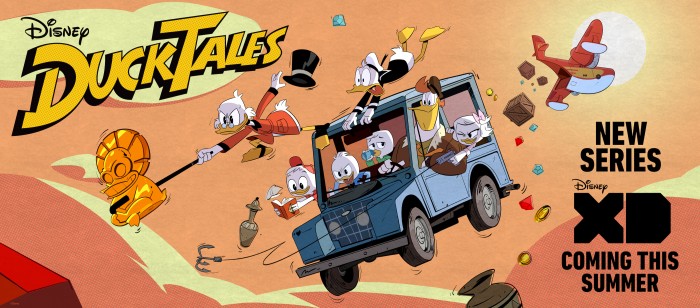 There's also this teaser. It's not much more than a title treatment, but it works as an excuse to remind you of just how damn catchy that old theme song was.
DuckTales is based on the work of Carl Barks, who created Duckberg and many of its inhabitants in the 1940s and 1950s. The original animated series ran for four seasons between 1987 and 1990, which puts it right in the nostalgia sweet spot for adults like you and me today.
While the DuckTales revival doesn't have an exact release date yet, Disney XD plans to launch the series sometime in summer 2017. The first season will consist of 21 half-hour episodes plus two one-hour specials, so if you like it there'll be plenty of it coming your way. The creative team includes executive producer Matt Youngberg (Ben 10: Omniverse), story editor/co-producer Francisco Angones (Wander Over Yonder), and art director Sean Jimenez (Gravity Falls).
Here is a synopsis from the original press release:
The new series' adventures will once again take viewers along as Scrooge McDuck, his curious and mischief-making grandnephews—Huey, Dewey, and Louie—and the optimistic-yet-temperamental Donald Duck embark on high-flying adventures worldwide. Other beloved characters slated to be in the new stories are: Duckworth, Gyro Gearloose, Launchpad McQuack, Flintheart Glomgold, Magica DeSpell & Poe, Ma Beagle and the Beagle Boys (Burger Beagle, Bouncer Beagle), Mrs. Beakley, and Webbigail Vanderquack.