Cool Stuff: Official 'Rogue One' Jackets Ensure You Won't Be A Rebel Without A Coat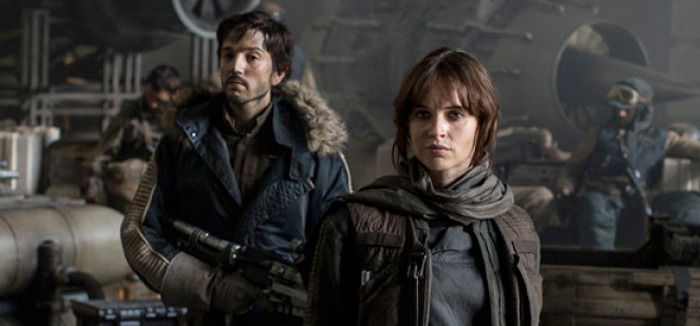 We're just over a week from the release of Rogue One: A Star Wars Story, and while it might be too late to get together a good cosplay outfit as one of the new characters in Lucasfilm's first Star Wars spin-off feature, that doesn't mean you can't plan ahead for the next nerd gathering.
In fact, Columbia Sportswear will make it a little easier for you to plan your Rogue One cosplay with a new line of winter jackets inspired by some of the characters from the movie. However, they're probably a little more pricey than you'd like. Check out the Columbia Rogue One jackets after the jump.
Here's the new Columbia Rogue One jackets revealed by USA Today:
The first one is inspired by Diego Luna's characters Cassian Andor while the second is inspired by one of Felicity Jones' outfits as Jyn Erso. That last one takes a cue from the Death Trooper armor in the movie, but I actually think it's the lamest of the three. The Cassian Andor and Jyn Erso jackets look very close to what the characters actually wear on the big screen though.
Now here's the bad news. Cassian's jacket will cost you $500 while Jyn's jacket will cost $400. The Death Trooper jacket lands right in the middle at $450. They're expensive, but since they're Columbia jackets, they're also probably pretty durable and warm. No word on how they handle laser blasts from Imperial walkers though.
You'll be able to get these jackets in select Columbia stores (with Stormtroopers present at some locations) and their online store starting on December 9th.