Tons Of 'Transformers: The Last Knight' Photos Debut Before First Trailer Arrives On Monday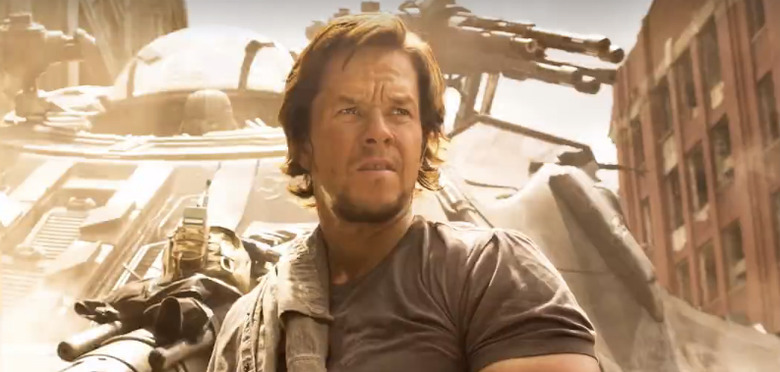 Production on Transformers: The Last Knight has officially wrapped, and we know that because the official Twitter account for the film franchise has just posted a video announcing the completing of shooting. The video contains a bunch of stills from the set, as well as behind the scenes footage of Michael Bay directing, and some of the stars in action on set. If that's not enough for you, tomorrow will bring the first trailer for the fifth installment of the toy-based action franchise.
Check out the Transformers The Last Knight photos and video after the jump.
UPDATE: The video that was posted on Facebook and Twitter has been taken down by Paramount Pictures due to one of the photos apparently giving away too much about the plot. We've removed the photo in question from this post as well as the video, but for the time being, these
Since some of those photos go by pretty quickly, we've grabbed some freeze frames of the photos that show off cast members like Mark Wahlberg, Josh Duhamel, Anthony Hopkins, Isabela Moner, Laura Haddock, Santiago Cabrera and Jerrod Carmichael, giving us our first official look at some of their characters:
In addition, here are some shots of vehicles on set, including some kind of new motorcycle:
There are also these shots of Michael Bay and various sets showing off stuff we haven't seen before:
In addition to the new trailer coming tomorrow, stay tuned for the long-delayed set visit report from when we checked out the set of the sequel. We'll have some words from Michael Bay, some more insight into the story and characters, and plenty of other tidbits from behind the scenes.
Transformers: The Last Knight hits theaters on June 23, 2017.