Rogue One Bits: The Creation Of The U-Wing, Space Battle Details, And Alan Tudyk On Playing A Mo-Cap Droid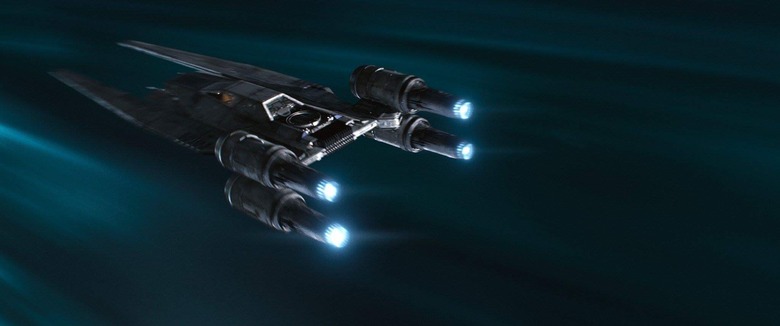 In this edition of Rogue One Bits:
Rogue One: A Star Wars Story's big space battle is teased.
A look at the design process of the U-Wing.
Yes, there will be plenty of available Rogue One tickets.
Jimmy Kimmel Live will dedicate an entire episode to Rogue One.
Alan Tudyk promises that K-2SO won't be Jar Jar Binks.
A new interview with Gareth Edwards.
Take a VR tour of the Rogue One set.
Entertainment Weekly has an article diving into the creation of the U-Wing, the Rebel spaceship making its debut in Rogue One. The design intentionally borrows from other recognizable Star Wars ships, with visual effects supervisor John Knoll (who also came up the original pitch for Rogue One) explaining:
Our conceit is that the U-wing came from the same factory that was manufacturing X-wings. It's just like if you look at cars from one [automaker], you see design themes carried across multiple different product lines.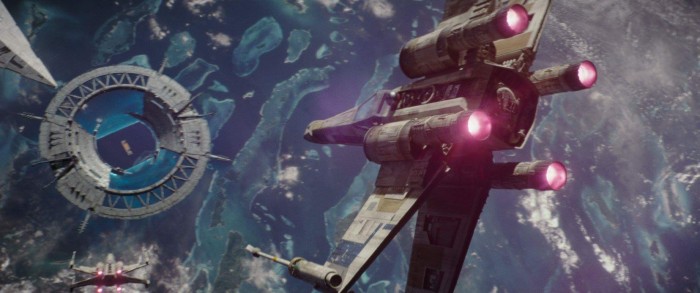 Speaking of John Knoll, Wired has published a profile on him, diving into his work on Rogue One and with ILM. The article supplies some details about what to expect from the upcoming film's big space battle over and it sounds...huge. Consider these paragraphs spoiler-y:
Knoll's job also requires painful, almost microscopic scrutiny. At one point he reviews a Star Destroyer torn in half in battle—the reflections, the textures, the realism of the bent metal. The model maker is working from the book Incredible Cross-Sections of Star Wars: The Ultimate Guide to Star Wars Vehicles and Spacecraft to make sure that what an audience sees inside the ship matches what's known about Star Destroyers. No one wants to be the subject of a subreddit dedicated to power converters and the jerks who put them in the wrong place.
...
Next up: a sequence of two Star Destroyers about to collide, part of the beat that ILM had to solve. The shot is impressive—the immensity of the cruisers overwhelming, the cinematography stunning. Knoll smiles.
"Final," he says. The room cheers.
The whole article, which you can read at the link above, is worth your time.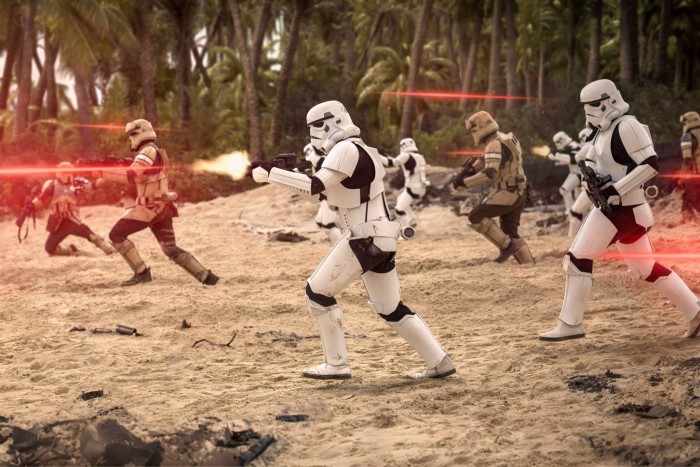 If you haven't bought Rogue One tickets yet and fear for your chances of not seeing the movie opening weekend...fear not? Mashable did the math and says you should be okay:
There are more than 5300 movie theater locations in America; a typical Hollywood tentpole release will open at something like 4,200 of those. With just under eight screens per cinema, there are more than 40,000 operating movie screens in the U.S., each with an average of 250 seats, according to the National Association of Theater Owners.
All that makes for roughly 10 million total movie theater seats.
Star Wars: The Force Awakens, the biggest domestic opener of all time at $247,966,675, sold about 30 million tickets over its first three and a half days — meaning each of those seats got used about once, on average.
But here's the thing: most screening rooms churn three to five showtimes per day or more.
In other words, even the biggest movie ever is only using about a third to a fifth of the nation's total capacity.
I mean, buy them now if you want to guarantee an ideal time and theater, but maybe you don't have to rush...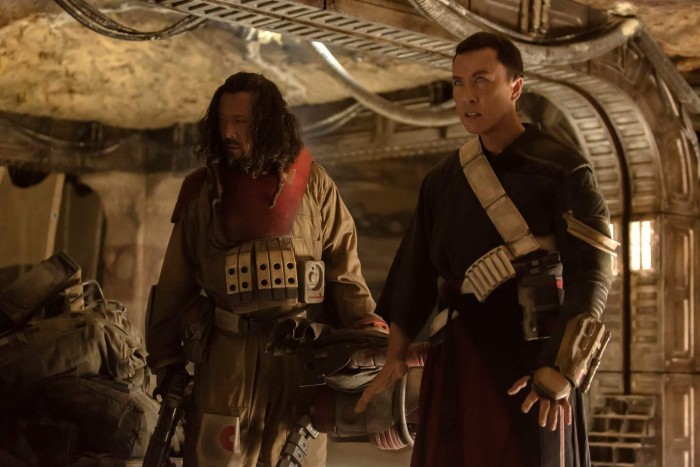 Meanwhile, Jimmy Kimmel Live will dedicate an upcoming episode to Rogue One, with Felicity Jones, Diego Luna, Donnie Yen, Riz Ahmed, Alan Tudyk, Ben Mendelsohn, Mads Mikkelsen, and director Gareth Edwards set to appear as guests. This is similar to what the show did last year, when it booked J.J. Abrams and the cast of Star Wars: The Force Awakens. The episode is set to air on December 9, 2016.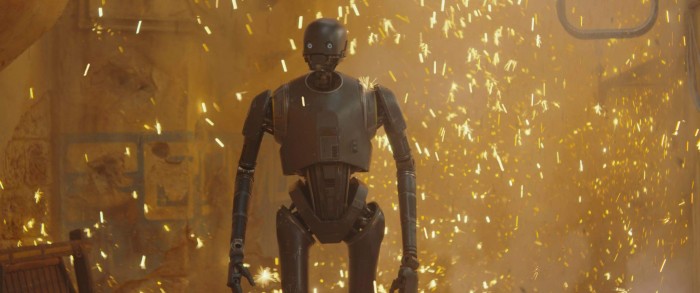 But you don't have to wait until December 9 to hear from Alan Tudyk, who plays the reprogrammed security droid K-2SO in Rogue One. Speaking with The Hollywood Reporter, who described the motion capture process and how his character differs from the likes of Jar Jar Binks:
It's motion capture. So, you will hear my voice, but I was there for the whole thing. It was a blast. It's basically acting, but you're wearing a silly costume and the actual costume comes later in post. But you're working with the other actors, so the lines change and you're affected by their performance. You're part of making the role and making the movie there on set as opposed to animation, which is very different. There's one animated character that's a good example of Star Wars animation gone bad, which is Jar Jar Binks. He was 100 percent animated and it didn't go well. It became cartoonish and I think a lot of that can be attributed to the way that it was done.
Jar Jar is a pretty low bar to hurdle, so Tudyk probably has that much down.
Meanwhile, the latest episode of The Star Wars Show features an interview with Gareth Edwards (as well as details on StarWars.com's Rogue One red carpet live stream and the Star Wars Identities exhibit in London).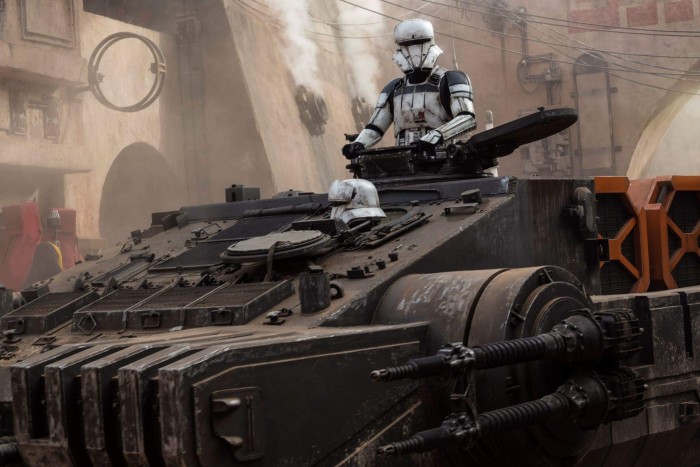 Time has debuted a new behind-the-scenes video from the set of Rogue One, but with a catch: you can watch the whole thing in virtual reality and witness a scene being filmed in 360 degrees. If you can't make that happen, you can watch a video version at the link above, where you can also learn other ways to view the footage as intended. Here's what to expect:
In the video, Rogue One director Gareth Edwards takes us to Pinewood Studios in London, where the crew is filming an action sequence on the planet Jedha in which rebel fighters Jyn Erso (Felicity Jones) and Cassian Andor (Diego Luna) lead an ambush against an Imperial tank and a squad of stormtroopers. "You can see the people in costumes constantly acting," says the director. "They don't know when they're going to be in shot. That was part of the design of this set, so that at any point we could move the camera around and film 360° spontaneously."