Sight & Sound Announces Their Top 20 Films Of 2016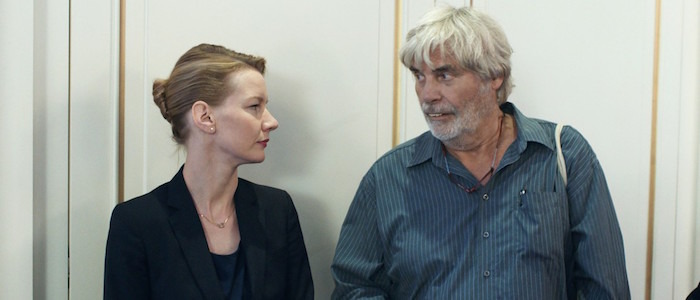 We've reached the point in the year where every publication, website, and critics' group is rushing to announce their favorite movies of the year before everyone else, a time-honored tradition known as "First!" But few film publications carry as much weight in the end-of-the-year game quite like Sight & Sound, whose Greatest Films of All Time list (updated every ten years after polling critics and film directors) tends ignite movie site comments sections like a match dropped in a puddle of gasoline.
Their annual lists tend to reflect a similar sensibility – a mixture of arthouse fare from around the world with a sprinkle of Hollywood.
Anyone who has been following the early Oscar prognostication won't be surprised to see that Barry Jenkins' Moonlight, Kenneth Lonergan's Manchester by the Sea, and Damien Chazelle's La La Land all found homes on the list (on spots 2, 7, and 16, respectively). But it was Maren Ade's Toni Erdmann, Germany's submission for Best Foreign Language Film at the 89th Academy Awards, that took the number one spot. While I missed the film at Fantastic Fest this year (a 162-minute running time and a busy festival schedule do not always mix), the film has been warmly received by just about everyone who has seen it.
Other stand-out entries on the list include Paul Verhoeven's controversial Elle at number 3, Kelly Reichardt's Certain Women at number 5, Andrea Arnold's American Honey at number 5 (which I did see and love at Fantastic Fest), and Jim Jarmusch's Paterson at number 9.
Many of the other films on the list have flown past my personal radar, but that's the fun (and the whole point) of lists like these. Now I have some homework to do. You can peruse the complete list below, which includes a few ties.
1. "Toni Erdmann" directed Maren Ade
2. "Moonlight" directed by Barry Jenkins
3. "Elle" directed by Paul Verhoeven
4. "Certain Women" directed by Kelly Reichardt
5. "American Honey" directed by Andrea Arnold
6. "I, Daniel Blake" directed by Ken Loach
7. "Manchester by the Sea" directed by Kenneth Lonergan
8. "Things to Come" directed by Mia Hansen-Løve
9. "Paterson" directed by Jim Jarmusch
10. "The Death of Louis XIV" directed by Albert Serra
11. "Personal Shopper" directed by Olivier Assayas
=11. "Sieranevada" directed by Cristi Puiu
13. "Fire At Sea" directed by Gianfranco Rosi
=13. "Nocturama" directed by Bertrand Bonello
=13. "Julieta" directed by Pedro Almodóvar
16. "La La Land" directed by Damien Chazelle
=16. "Cameraperson" directed by Kirsten Johnson
18. "Love & Friendship" directed by Whit Stillman
19. "Aquarius" directed by Kleber Mendonça Filho
=19. "Victoria" directed by Sebastian Schipper