'Escape From New York' Remake Rumored To Be A Prequel, New Story Details Revealed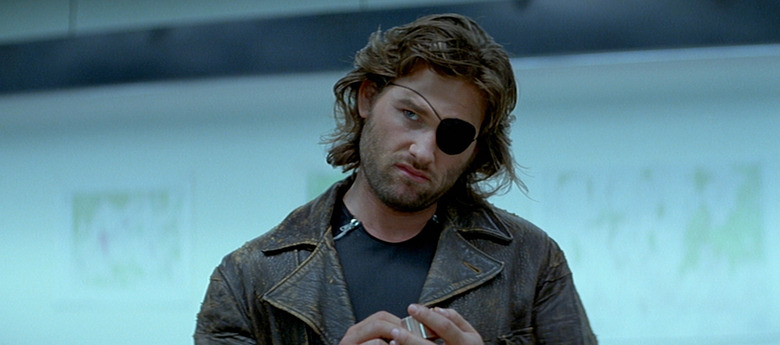 We're coming up on 10 years of development on the Escape from New York remake that originated at New Line Cinema but now finds itself at 20th Century Fox. Over the years, we've seen various talents attached such as writers like Gary Whitta (Book of Eli) and Ken Nolan (Black Hawk Down) involved, directors such as Brett Ratner and Breck Eisner once attached, and names like Gerard Butler and Tom Hardy thrown around to play the lead.
As of now, no new talent has come on board since Luther creator Neil Cross was hired last fall, but some new details have emerged on the project that could either be really interesting or extremely frustrating for fans of the original movie. First and foremost, it has been confirmed that the Escape from New York remake is in fact a prequel that will provide some origin details on both Snake Plissken (originally played by Kurt Russell) and the state of the world. However, keep in mind that some of these details might dive into spoiler territory, so continue to read at your own risk.
The Wrap was first to reveal some intriguing details about the Escape from New York remake. First and foremost, unlike the setting of the original 1981 film, New York City is not a maximum security prison. Instead, New York is described as "breathtakingly lovely," but with some futuristic touches. Specifically, Manhattan has some "towering glass structures and a high, undulating glass wall." There are also little drones that fly around without disrupting the beauty of the city, as well as artificial intelligence that keeps everything in order and a small staff of technicians and researchers known as "Seers."
However, despite the serene nature of New York City, the rest of the world is in chaos. As far as the population of the world goes, "one in every seventy five human begins is now either a refugee, internally displaced, or seeking asylum." So it seems New York City is one of the few safe places in the world, which would explain why New York is managed so expertly by artificial intelligence and drones, all controlled by a woman named April.
It appears New York's primary problem is Superstorm Ellery, which is on its way to the East Coast. And while the city might feel safe from all the protection in place by the aforementioned security drones and artificial intelligence, these measures are not as good at keeping the city safe as everyone hoped.
So what's Snake Plissken's role in all of this? Apparently he is being tasked by CIA Deputy Executive Director Roberta Hauk (a gender-swapped role originally played by Lee Van Cleef in the original) with bringing in a man named Thomas Newton, described as a lean, intensely charismatic playboy heir to an agrochemical and biotech corporation. Newton donated his entire fortune to charity five years before our story takes place, but don't let that trick you into thinking he's a good guy. Newton also happens to have some kind of mysterious device call Fat Boy, "an ominous, dull metal sphere about the size of a car, in a nest of conduits and cabling."
With the exception of Snake Plissken being tasked with bringing in someone from inside New York City, this doesn't sound anything like the original Escape from New York. But that's why Bloody Disgusting says that this is actually an Escape from New York prequel. And when you take into account something Joel Silver said back in 2014, this shouldn't be surprising. The producer said:
There was a videogame that came out a few years ago called Arkham City, which shows how when Gotham became this kind of walled prison. And they never deal with that in the story of Escape from New York, so part of our idea was to kind of see how the city became this walled prison and how the Snake Plissken character was a hero and how he became not looked at as a hero. And then, in the middle of the story, would be the movie that we, you know, previously saw about the President's daughter goes down, he has to go in and get her. And then, you know, they did a sequel, Escape from LA, but I would like to then kind of find a way to have New York go back to a place that we'd like to see what it is today.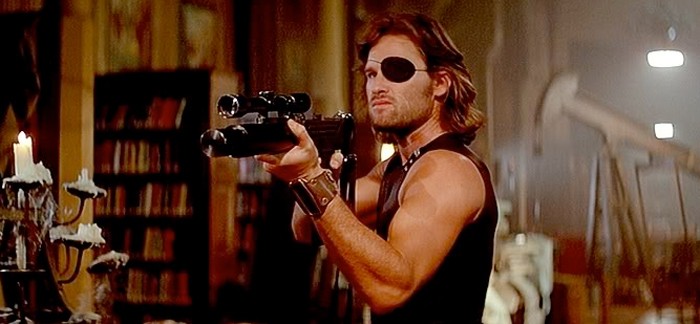 So the idea is that this first movie will lead into Escape from New York, then they'll remake the story of Escape from New York in the new setting they've created, and then a sequel will be an attempt to get New York back to where it was before the chaos turned it into a wasteland.
My bet is that New York ends up getting destroyed by whatever that Fat Boy device is that Newton has, and it ends up getting blamed on Snake Plissken. Authorities don't realize that Plissken didn't fail his mission or that he was set up by Newton as part of some kind of conspiracy plan that would presumably make him money or give him some kind of power he didn't have before. Therefore he gets jailed and sent away for years before being called upon to save the President's daughter (or whoever) from the destroyed NYC. And then who knows what happens in the third movie.
One other detail that this Escape from New York prequel may actually reveal is how Snake Plissken got that eye patch. Because Bloody Disgusting also says that there's a chance that Plissken won't have an eye patch at the beginning of the movie. They acknowledge that could change before shooting begins, but that's something that feels like a key part of any prequel involving Snake Plissken, even if it goes against his traditional look. Oh, and for those curious, apparently Snake's real name is Robert.
Personally, I'm torn about this approach to the material. While there's a chance to have a prequel that sparks a new franchise along the lines of Rise of the Planet of the Apes, they also seem to be explaining too much about the origins of Escape from New York, and that's not always as interesting as just being thrown into a world we haven't experience before without little to no explanation as to how it became that way. Prequels just don't leave enough to the imagination, and this could ruin the mystique of both the world of Escape from New York and the character of Snake Plissken.
The good news is that John Carpenter is involved as an executive producer, so hopefully he has some input as to how this all plays out. After all, as far back as 2007, Carpenter previously said, "I don't know that it's a remake. I think it's a lot about Snake before he gets to New York." There's no indication as to when we might see this Escape from New York prequel/remake come together, and it could easily end up stuck in development for a few more years. But as soon as new info becomes available, we'll let you know.