Mondo Announces Nickelodeon Gallery Show: See 'Ren And Stimpy,' 'Rocko's Modern Life' And 'TMNT' Posters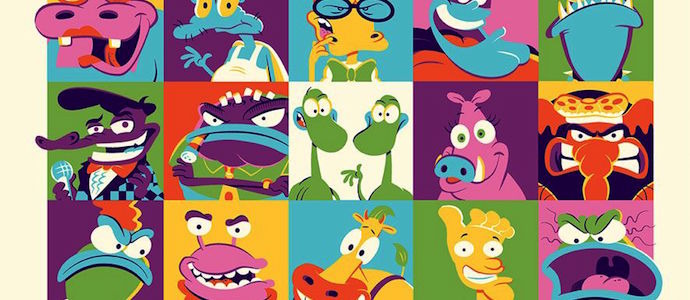 Mondo has always had a good eye for making pop culture posters that appeal to something primal in a specific fandom – their artists tap into imagery that remind us why we love something in the first place. And now, they're coming for the '90s kids.
The Austin-based art and collectibles company has officially announced their next gallery show, which will be based around Nickelodeon shows, touching on both the classic and recent entries in the network's line-up.
If you followed our coverage of MondoCon 2016, you already knew that Mondo was working on a Nickelodeon gallery show and already had a peek at one of the unfinished posters. But now, the existence of the appropriately titled "A Nick-Nick-Nick-Nick-N-Nick-Nick-Nick Nickelodeon Show" has been revealed the public. The show will be hosted at the Mondo Gallery in Austin, Texas with art on display December 9 through December 17, 2016. As is always the case with Mondo's gallery shows, any art not sold during that run will go on sale online.
Mondo has also announced that a special family event will take place at the gallery on December 10, so locals with Nickelodeon-loving youngsters may want to check that out.
Although the gallery will showcase a number of posters and other pieces of art, three have been made available for preview and they showcase how the gallery will appeal to both the old school fans and the younger set.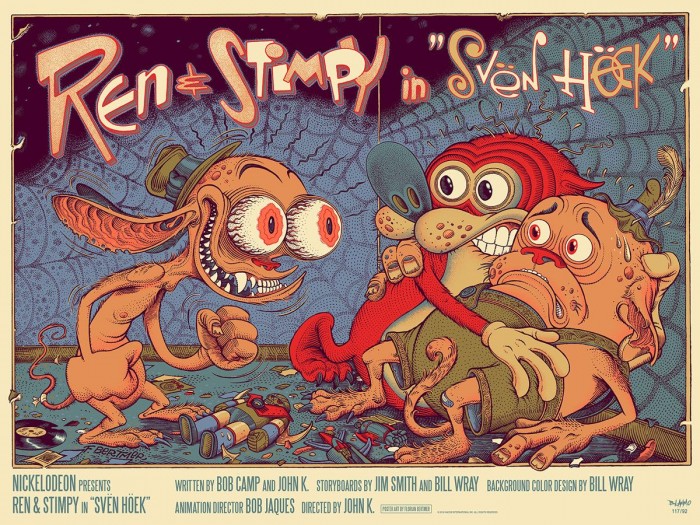 First up is Florian Bertmer's Ren & Stimpy poster and his detailed, colorful style goes hand-in-hand with the show's grotesque and surreal visuals. This is the kind of pop culture artwork I appreciate the most – an artist taking on familiar iconography without diluting their personal style in any way whatsoever.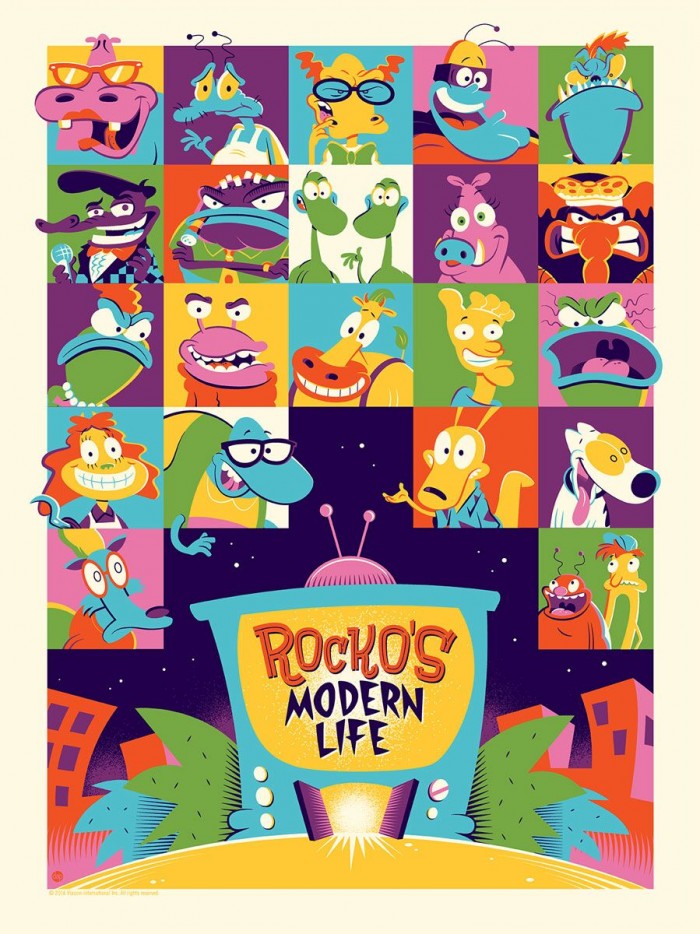 Next up is Dave Perillo's poster for Rocko's Modern Life, which borrows imagery from the show's opening credits and fills the poster with recognizable faces from the show's massive cast of lunatics and weirdos. This was my Nickelodeon show of choice when I was growing up and it remains a vital building block in the monstrosity that is me. Lines of dialogue from this show have simply wormed their way into my daily life, much to the chagrin of everyone around me ("I am the cheese. I am the best character on this show"). That sound you hear is Perillo punching me right in the nostalgia.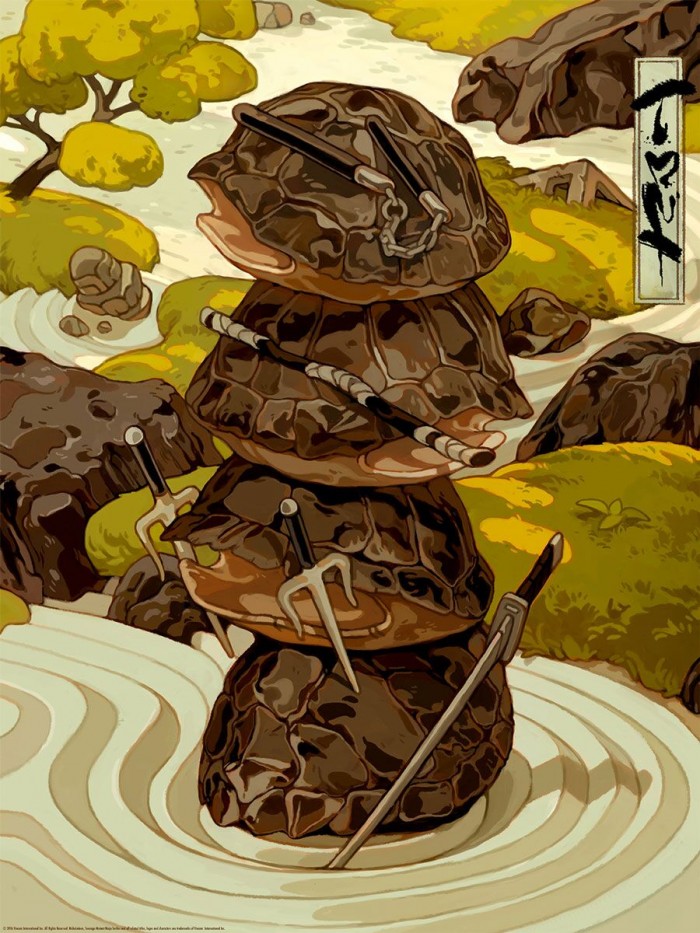 For something a bit more modern, there's Sachin Teng's poster for Nickelodeon's still-ongoing Teenage Mutant Ninja Turtles, which eschews action for something a bit more peaceful.
Additional details about the show can be found on this handy-dandy gallery postcard.