Cool Stuff: Mondo's 'Gremlins' & 'Gremlins 2' Prints By Glen Brogan And Matt Ryan Tobin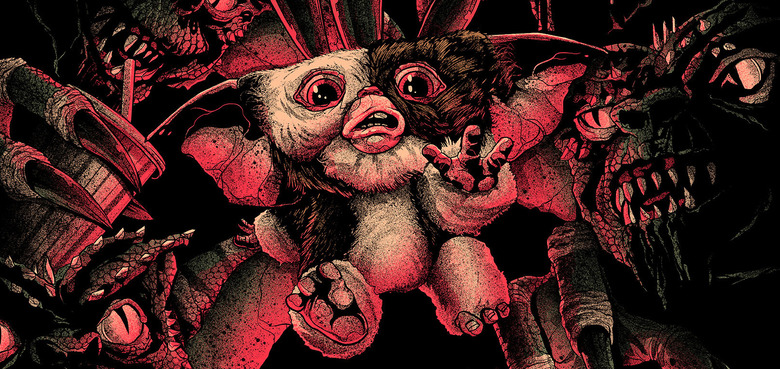 Now that it's December, there's no better time to get Gremlins out for a little holiday viewing. It's not usually a big part of the array of holiday movies that hit TV like A Christmas Story, Elf, National Lampoon's Christmas Vacation and so on, but it's an outstanding Christmas movie for those who don't need all the faux holiday cheer and would rather see little monsters wreak havoc on a small town.
In honor of Gremlins, the folks over at Mondo have released a couple new collectible prints from Matt Ryan Tobin and Glen Brogan. The two prints pay tribute to both Gremlins and the wacky, unabashed sequel Gremlins 2: The New Batch, and they're both outstanding. Plus, there's a batch of Gremlins enamel pins you can add to your collection.
Check out the new Mondo Gremlins prints after the jump.
Here's the Matt Ryan Tobin Gremlins print from Mondo: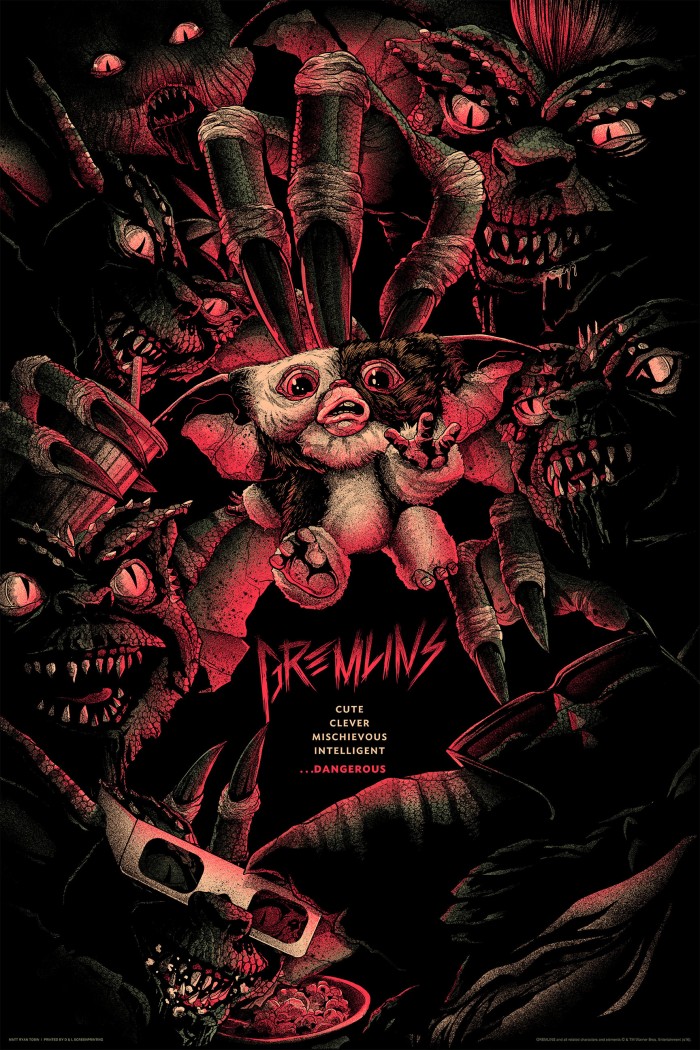 The Gremlins print is a 24x36 hand numbered screen print with an edition of 275 that will cost you $45. However, you won't get this one in time to decorate for Christmas because it won't ship until January 2017.
In addition, here's the Gremlins 2: The New Batch print by Glen Brogan: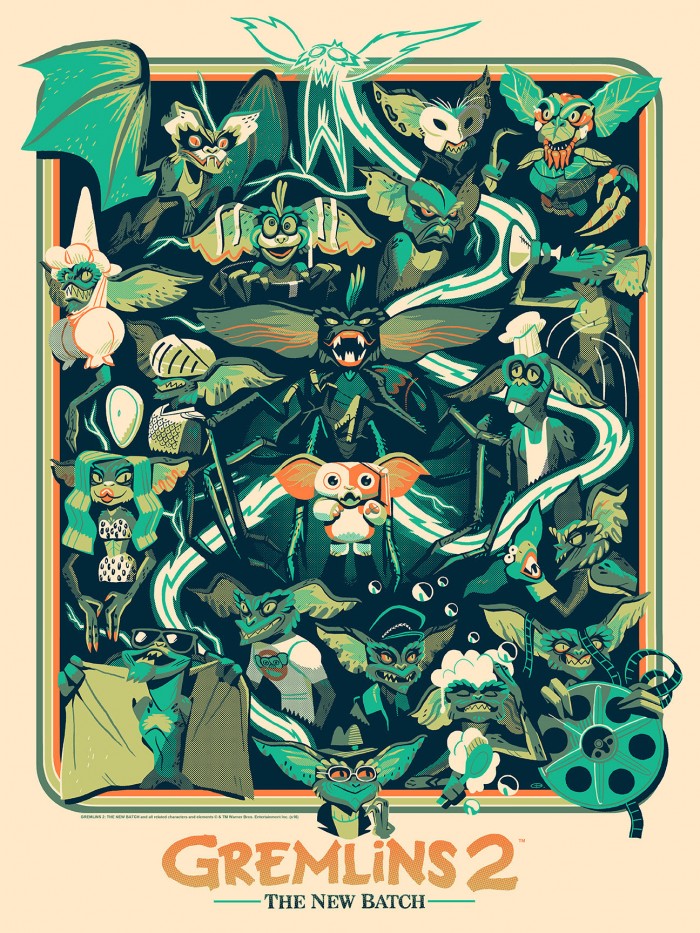 This one is an 18x24 hand numbered screen print with an edition of 150 that will cost you $40. This one also won't be shipping until January 2017, so it won't make for a good Christmas gift necessarily if you want something in hand on Christmas Day.
Finally, here's the three enamel pins designed by Ed Harrington:

You an pick these up for $10 each or get the whole set for $25. As usual, all of these items will go on sale at a random time today (December 1st), so stay tuned to the @MondoNews Twitter feed. If you miss out on any of these items, don't worry, because you can still get your hands on the Gremlins vinyl soundtrack that is already on sale.