Pokémon Movie 'Detective Pikachu' Gets 'Goosebumps' Director Rob Letterman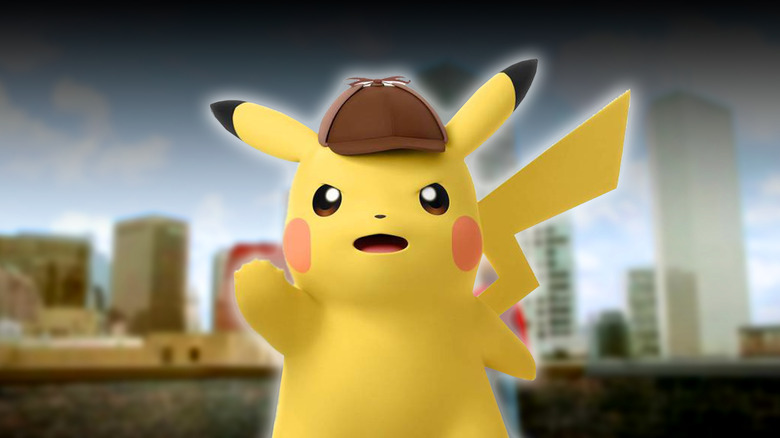 Legendary Pictures is wasting no time capitalizing on the Pokémon craze. Over the summer, they announced plans to make a live-action film based on Great Detective Pikachu, and a few weeks later they locked down a pair of screenwriters to get the ball rolling. Now they've caught themselves a director. Rob Letterman (Goosebumps) has just been hired to direct the film. 
The Pokémon movie director announcement came via press release today. Scripted by Nicole Perlman (Guardians of the Galaxy) and Alex Hirsch (Gravity Falls), the film will follow "Detective Pikachu, a new character and storyline in the Pokémon universe." Released just this year, the video game Great Detective Pikachu follows a talking Pikachu who is less good than other Pikachu at Pokémon stuff, but uniquely good at solving crimes. With the help of a human boy named Tim Goodman, Pikachu goes around the city investigating Pokémon-related mysteries. No plot synopsis has been released for the Detective Pikachu movie.
Originally created in the 1990s, the Pokémon property became a bonafide phenomenon again recently with the release of Pokémon Go, a location-based augmented reality game. It quickly became one of the most-downloaded, most-talked-about mobile apps of this year. For a while, it seemed you couldn't turn on the TV without hearing comedians and news anchors crack jokes about Pokémon, or walk outside without running into players milling about Pokéstops. It was only a matter of time Hollywood came knocking, though it did come as a surprise to us to learn Legendary was making a Great Detective Pikachu adaptation instead of a Pokémon Go one.
Pokémon should be right up Letterman's alley, as he's built his career on kid-friendly comedy-adventures like Shark Tale, Monsters vs. Aliens, Gulliver's Tale, and Goosebumps. His other upcoming projects include a Goosebumps sequel and — in what seems like a change of pace for him — a Dungeons & Dragons film.
Universal Pictures, who is releasing the Pokémon live-action movie in the U.S., has not yet announced a release date. At the rate this project is coming together, though, it seems a likely bet we can expect to see this out sooner rather than later.
While we wait, get acquainted with the Great Detective Pikachu video game via a trailer below: