'Westworld' Season Finale Reveals Images And Synopsis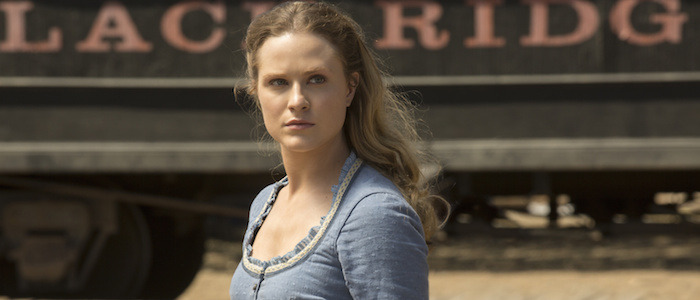 There are a few larger points to be made about Westworld. We can discuss how thrilling genre entertainment for adults has become increasingly in short supply on the big screen but has found a home on television. We can talk about how truly weird it is that someone made a TV adaptation of a 1973 Michael Crichton movie and how it's astonishing that it's any good at all, let alone pretty great. We can debate whether or not those who watch the show for its mysteries and plot twists can ever get along with those who watch it for its thematic resonance and cultural commentary.
But we'll talk about those later. Right now, we need to take a look at the official synopsis and first stills from the final episode of the first season.
Titled "The Bicameral Mind," the Westworld season finale will run 90 minutes and finds co-creator and showrunner Jonathan Nolan returning the director's chair, with the script written by him and fellow creator/showrunner Lisa Joy. The official synopsis is, in typical HBO fashion, hilariously vague:
Ford (Anthony Hopkins) unveils his bold new narrative; Dolores (Evan Rachel Wood) embraces her identity; Maeve (Thandie Newton) sets her plan in motion.
Of course, those three simple statements mean volumes to those who have been watching the show and represent plot developments that have been a long time coming. Speaking of Ford's bold new narrative...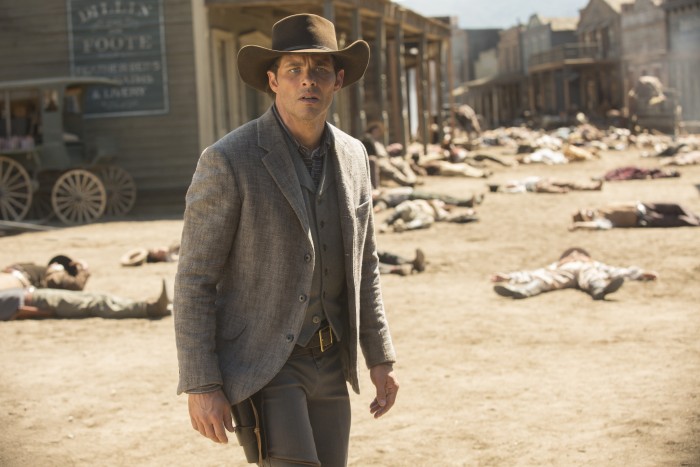 ...it looks like something awful is coming to the town of Sweetwater (Westworld's central hub) and James Marsden's Teddy Flood will be caught in the middle. In my spoiler review of "The Well-Tempered Clavier," I speculated that darkness may be awaiting Teddy in the near future and this image makes me dread that I was right.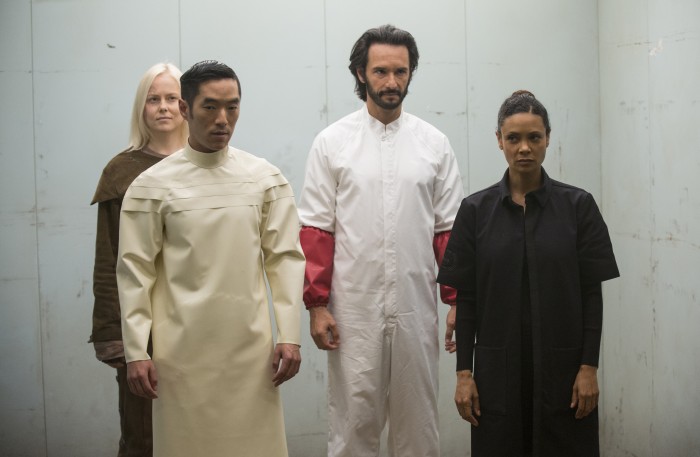 And speaking Maeve setting her plan in motion, it looks Thandie Newton's self-aware (and increasingly powerful) Host is actually going to go through with her escape plan, with Hector and Armistice both coming along for the ride. There's no way this goes well, right?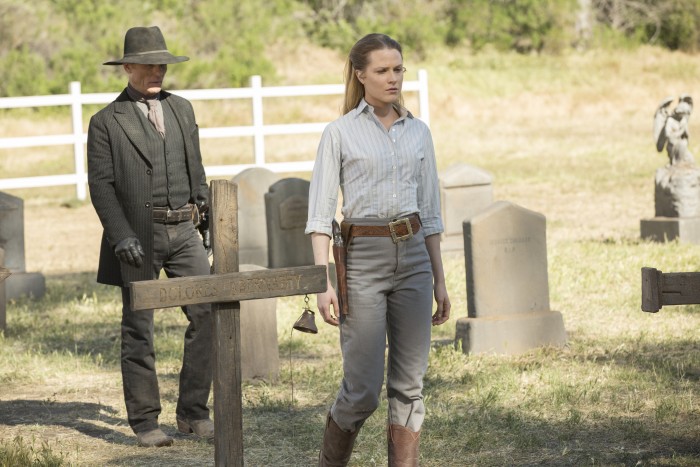 And what could the synopsis mean when it says Evan Rachel Wood's Dolores "embraces her identity?" The fact that she's sharing the frame with Ed Harris' Man in Black and they're not trying to kill each other suggests that they've both reached similar conclusions about the park and their role in it.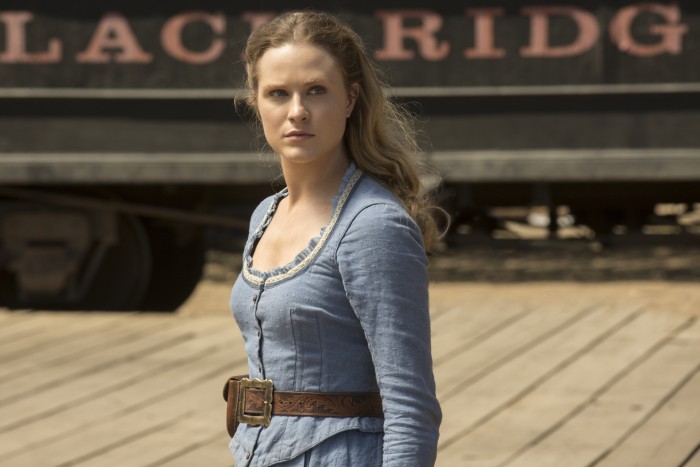 And here's Dolores again, standing near the train station at Sweetwater and possibly, maybe, bearing witness to whatever horrible even occurs here. We'll see what happens for sure when the season finale airs on December 4. As always, our full coverage of the episode will run the next day.