'Almost Paris' Trailer: An Indie Family Drama Directed By Martin Scorsese's Daughter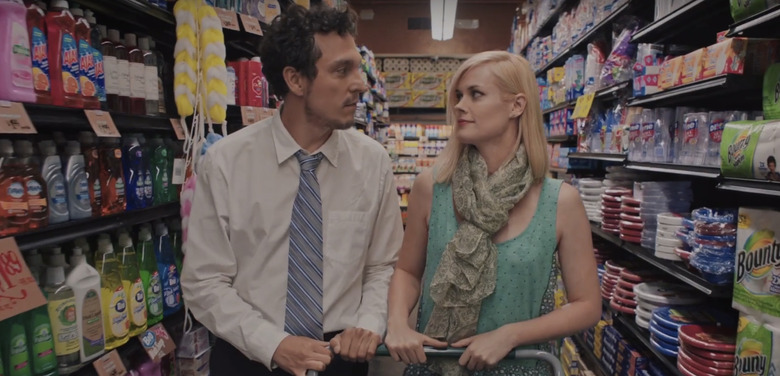 In Hollywood, there are some families who have been in the business of making movies for years. Francis Ford Coppola, John Cassavetes, John Landis, Ron Howard, and Carl Reiner all have offspring who have gone on to work in the entertainment industry and are still working to this day. Now one more member of Hollywood royalty is beginning their filmmaking career.
Domenica Cameron-Scorsese is the daughter of Martin Scorsese, and she delivered her first feature film this year in the form of Almost Paris, a family drama that premiered at the Tribeca Film Festival earlier this year. Now the first trailer for the movie has arrived, and we can see if she inherited any of the filmmaking talent that has made her father such a respected name in cinema.
Watch the Almost Paris trailer after the jump.
Well, that was disappointing. This feels like a straight-to-DVD movie, the kind your grandma finds in the bargain bin on a whim and picks it up to watch with the family because she thought it sounded sweet. I'd like to give the film the benefit of the doubt and place the blame on a very poorly cut trailer, but the performances sound downright terrible, and the movie looks bland as hell.
Living up to a filmmaking father like Martin Scorsese was never going to be easy, and this certainly doesn't look as good as one would have hoped. But every filmmaker has to start somewhere. After all, the first movie James Cameron directed was Piranha Part Two: The Spawning. But his next movie was The Terminator, and now he's one of the most respected directors in the industry.
If anything, maybe Domenica Cameron-Scorsese just needed to make something in order to get her start. That's the best thing any aspiring filmmaker can do, and that's exactly the advice she offered to anyone who is trying to become a filmmaker just like her. In an interview with IndieWire, she says, "If there's one piece of advice I have for aspiring filmmakers it's this: Make something. The act of making something is more important than all of the reasons combined not to make something." So she made something, and even if it didn't turn out great, maybe the next time she'll make something better.
In the wake of the mortgage-lending crisis, a former banker returns to his hometown. Faced with his family and childhood friends and seeing the impact of his actions, our hero learns to give back to those he loves in ways that are priceless. He reconnects with his friends and family in Oyster Bay, NY and becomes the man he was meant to be, a Frank Capra-esque story that delivers the hope our cynical age needs. Almost grown-up. Almost sorry. Almost love.
Almost Paris is expected to get some kind of release in 2017.