Nintendo Worlds Coming To Three Universal Studios Theme Parks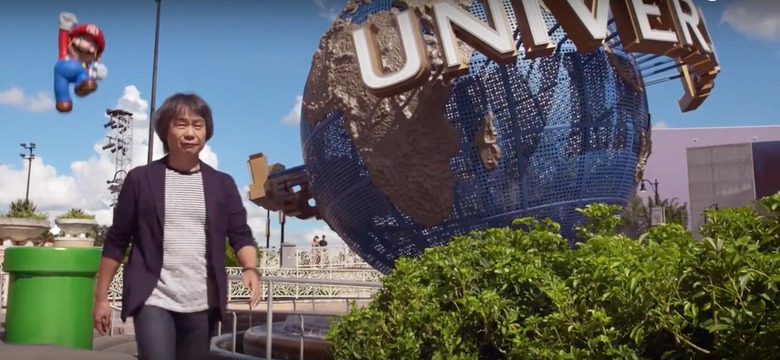 Back in 2015, we first learned that Universal Studios was teaming up with Nintendo to bring the video game company's iconic characters and games into their theme parks. Details were scarce – which parks would feature Nintendo characters and how they'd be utilized remained unknown.
Today, the first official details have been revealed. Entire Nintendo-themed lands are being planned for Universal Studios Hollywood, Universal Studios Orlando, and Universal Studios Japan and adjectives like "expansive," "immersive" and "interactive are being tossed around. Hit the jump to learn about the Nintendo Worlds coming to Universal Studios theme parks.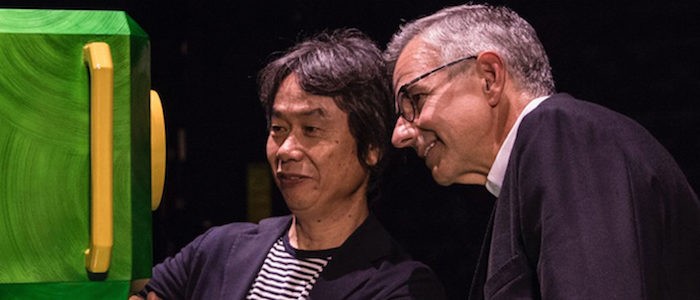 The news was announced by Universal and while exact details are under lock and key, here is what they did unveil:
Nintendo-themed areas are coming to Universal Studios Japan, Universal Orlando Resort, and Universal Studios Hollywood.
These will be expansive, immersive and interactive. They'll be highly themed and authentic environments filled with multiple attractions, shops, and restaurants.
You'll feel as if you're playing inside your favorite games – in real life.
There will be something for everyone—regardless of their age or gaming experience level.
Planning and creative work on these areas is well underway; they will open separately over the next several years.
The rest of the post leans heavily on Super Mario imagery, suggesting that the unique and instantly recognizable aesthetic of Nintendo's core franchise will form the core look of the new land:
Imagine the fun of stepping into a larger-than-life Nintendo adventure. Gigantic Piranha Plants spring to life. Question blocks, power-ups and more surround you. And Mario and all his friends are there to pull you into a brand-new world.
And while it's possible to imagine plenty of attractions based around Mario games (a Mario Kart racing ride, anyone?), Nintendo is bigger than just one acrobatic Italian plumber. Game series like Metroid and The Legend of Zelda offer science fiction and fantasy concepts that could easily provide a foundation for thrilling new attractions. The possibilities are limitless for a Nintendo theme park land.
Universal shared this video featuring Nintendo's Shigeru Miyamoto and Universal Creative's Mark Woodbury talking up the expansion. Naturally, their combined statements add up to little more than "It's going to be really cool!" because it's far too early to talk about anything yet.
This news arrives at a time when Universal Studios has been pursuing a larger share of the theme park business. While Disney still dominates the industry, Universal has been more active in recent years, using the massive success of the Wizarding World of Harry Potter (which now exists in their Florida, California, and Japanese parks) to expand and add new attractions. An entire Simpsons land sprouted up around the The Simpsons Ride in California. Universal Orlando recently opened a new a King Kong ride while attractions based on Jimmy Fallon's The Tonight Show and the Fast and Furious series are in the works. The company's first waterpark, Volcano Bay, is set to open next summer. Quite simply, Universal is hungrier and faster than the competition right now.
Of course, Universal's recent strides only encouraged Disney to push ahead with new rides and lands based on Avatar, Star Wars, Marvel and Pixar movies. This little cold war makes this a good decade to be a theme park fan.
There's a lot of necessary information unavailable to us at the moment. When does Universal expect actual construction to begin on these expansions? Where will the already compact Universal Studios Hollywood find room for this new land? Which of the two Universal Studios Florida parks will get Nintendo World? We'll probably know more soon enough.