'The Brady Bunch' Mom Florence Henderson Dead At 82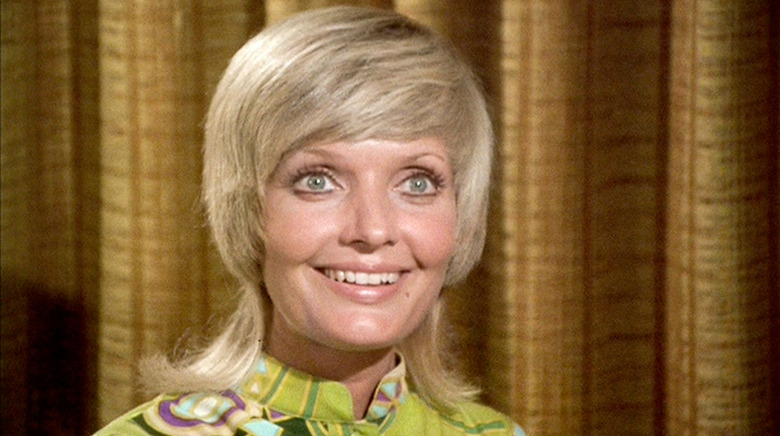 This hits just keep on coming this year with Hollywood losing beloved names in entertainment. David Bowie, Alan Rickman, Gene Wilder, Anton Yelchin and many more have left this world, and sadly on this holiday weekend, we're mourning the loss of a TV icon.
Florence Henderson, best known for playing the lovely lady with three girls of her own on the classic family sitcom The Brady Bunch, has passed away at age 82.
News of Florence Henderson dead was first reported by The Associated Press, who learned of her passing from the actress' manager. Details on the cause of death were not immediately available, but a statement from her manager indicated that she died surrounded by family and friend.
Florence Henderson hailed from my home state of Indiana as the youngest of 10 children. Her career started in Broadway and TV commercials before jumping to specialty appearances such as becoming the first female guest host of The Tonight Show Starring Johnny Carson.
But it would be her role as Carol Brady on The Brady Bunch that would define her career. She appeared in 117 episodes of the show from 1969-1974, and would reprise her role several times in The Brady Bunch Variety Hour, The Brady Brides, A Very Brady Christmas and The Bradys. She would also make a tongue-in-cheek cameo as the mother of Carol Brady in The Brady Bunch Movie, a big screen spoof of the sitcom.
Beyond her time spent with her signature mullet as Carol Brady, Henderson also guest starred on dozens of shows such as Police Squad! (and later Naked Gun 33 1/3: The Final Insult), The Love Boat, Fantasy Island, Murder She Wrote, Ellen, Hercules, Ally McBeal, The King of Queens, 30 Rock and more. She also lent her voice to some animated shows such as Sofia the First, Handy Manny, The Cleveland Show, Scooby-Doo! Mystery Incorporated and others.
Other random appearances include "Weird" Al Yankovic's music video for "Amish Paradise," the original version of Hollywood Squares, Dancing with the Stars, the American version of Whose Line Is It Anyway?, The Price Is Right, and also her own show on Retirement Living TV. Beyond that, it appears Henderson's final role will be in some kind of feature called Grandmothers Murder Club, alongside Judge Reinhold and Pam Grier.
My mother introduced my to The Brady Bunch at a young age, and I know much more than any person my age should about the series from over 40 years ago. Therefore, Florence Henderson has always held a special place in my heart for her cheerful disposition and willingness to always poke fun at her most iconic role. She will be missed greatly and our thoughts go out to her family and friends.