'Lost In Space' Adds Parker Posey, 'Heathers' Reboot Brings Back Original Star Shannen Doherty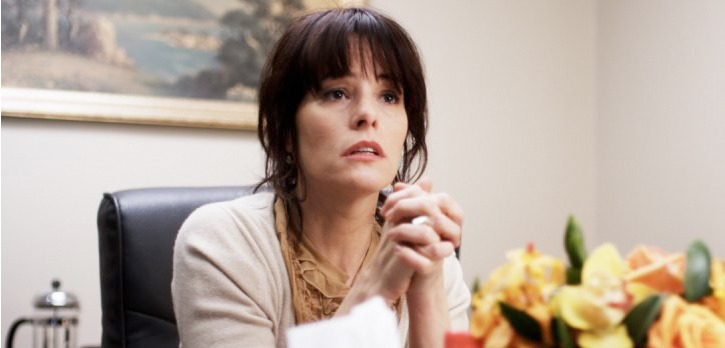 Parker Posey (Café Society) has joined Netflix's Lost in Space reboot. Meanwhile, filming has started on the Heathers pilot with a star from the original movie, Shannen Doherty. Meanwhile, Get the latest updates on the Lost in Space remake cast and the Heathers reboot below.
Parker Posey, who's appeared in such films as Dazed and Confused, Best in Show, Party Girl, and recently some Woody Allen movies is joining Netflix's 10-episode first season of Lost in Space. Based on Irwin Allen's 1960s sci-fi classic, the series follows the Robinson family as they're stranded light years away from their destination. They'll have to confront a strange alien environment and their personal issues. According to Deadline, Posey will play Dr. Smith, a role played by Jonathan Harris in the original show and by Gary Oldman in the terrible 1998 film. The doctor travels with the Robinson family aboard the Jupiter 2. Lost in Space will debut on Netflix in 2018.
Moving on, Leslye Headland signing on to direct the Heathers pilot was encouraging news for TV Land's remake of the 1988 cult classic. The Sleeping with Other People director is following a new group of Heathers in the pilot, but one of the original Heathers, Shannen Doherty, is returning for the anthology series. According to The Hollywood Reporter, Doherty is playing "a pivotal, unnamed character." Doherty, who is currently battling breast cancer, recently shared this pic of herself from the set on Instagram:
Sneak peek from the #Heathers set..... jealous much? @tvland
A photo posted by ShannenDoherty (@theshando) on