Adam McKay Will Direct A Movie About Dick Cheney At Paramount Pictures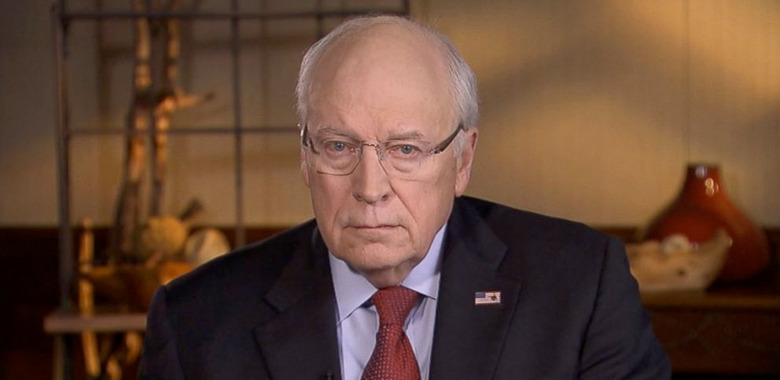 After tackling the real-life drama of the real estate bubble burst in The Big Short, director Adam McKay is heading into biopic territory.
The director who was previously at the helm of comedies like Step Brothers and Anchorman: The Legend of Ron Burgundy has set up a new movie about former Vice President Dick Cheney over at Paramount Pictures, and the project will re-team him with much of the creative team behind The Big Short.
Find out more about the Dick Cheney movie after the jump.
Deadline has word on the currently untitled project that will reunite Adam McKay with producers Brad Pitt, Dede Gardner and Jeremy Kleiner from Plan B, as well as Will Ferrell and Kevin Messick at McKay's own Gary Sanchez Productions. Considering the last time all these people got together for The Big Short it resulted in several Oscar nominations, including Best Picture and Best Director, and an Oscar win for Adam McKay and Charles Randolph for Best Adapted Screenplay, having them all back together certainly sounds promising.
The question is just what kind of biopic will Adam McKay be making? The director hasn't been shy about criticizing the presidency of George W. Bush, even using one of his flubbed quotes to open Step Brothers. And he's been even more critical about Dick Cheney, once saying that the difference between the vice president and George W. Bush was that the latter "doesn't have Cheney's cartoonish need for power and greed that's so off the charts you don't even understand how Cheney got that way."
So will McKay set out to explore the life of Dick Cheney to see how he became the man who many believe was the true puppeteer of George W. Bush's presidency? Will this be a more even-handed sort of character profile along the lines of Oliver Stone's W., which despite the filmmaker's obvious political leanings, didn't hit audiences over the head with a biased message? Or will McKay craft something that's a little more damning? McKay offers this hint of where the movie will go:
I've always found Cheney fascinating. Questions of what drove him, what his beliefs were; but once we started digging I was astounded at how much he had shaped modern America's place in the world and how shocking the methods were by which he gained his power.
There's a lot to explore with regards to Cheney's life before he became vice president, not to mention everything he had a hand in after the terrorist attacks of 9/11. He's been a controversial figure in politics for some time now, and he's not the most admired on Capitol Hill, but his story should still be a fascinating one to tell. I'm certainly interested in seeing how Adam McKay tackles this one.