'Pacific Rim: Maelstrom' Recruits Zhang Jin To Help Re-Cancel The Apocalypse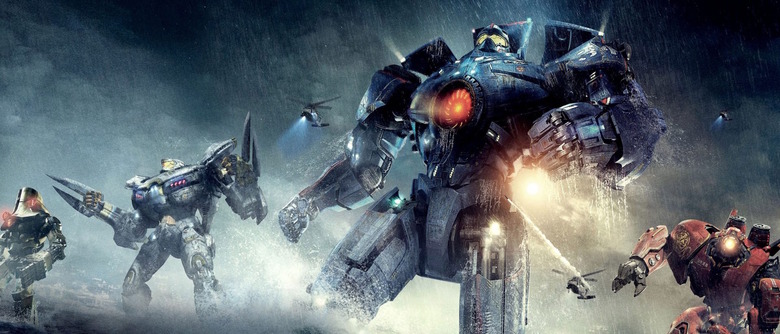 Pacific Rim: Maelstrom began shooting earlier this month, but the cast has only grown larger since cameras started to roll. Nick Tarabay joined the cast just a few days ago and now Chinese actor and martial artist Zhang Jin has been added to the international ensemble.
The news of his casting comes our way courtesy of Variety, but like so much of director Steven S. DeKnight's Pacific Rim sequel, the details remain fully under wraps. We can't tell who he's playing in the film, but we can tell you that Zhang Jin was a stunt double on Crouching Tiger, Hidden Dragon before lending his athleticism to 2002's Hero. His more recent credits include Ip Man 3, Kill Zone 2, and The Grandmaster, for which he won Best Supporting Actor at the Hong Kong Film Awards.
This casting is indicative of three aspects driving the Pacific Rim franchise at this point. First, Zhang Jin's casting simply doubles down the first film's international cast of characters, which saw people from the United States, England, China, Russia, and Japan all coming together to wage a war against dimension-hopping monsters by piloting giant robots (have we forgotten just how nutty Pacific Rim's core concept really is?). While its heart was in the right place, the first film dropped the ball on this angle, rendering many of the supporting characters as one-dimensional sketches before quickly killing them off. Hopefully, the sequel can rectify that.
Second, the inclusion of Zhang Jin alongside other Chinese actors like Jing Tian, Wesley Wong, Lily Ji, Chen Zitong, Lan Yingying and Qian Yong Chen is only further evidence of the growing Chinese film market, which has become increasingly important to the bottom line of most major movies. The first Pacific Rim was only a modest success at the box office – a sequel only exists because it's being built to truly appeal to Chinese audiences.
And finally, Legendary Pictures, who are producing Pacific Rim: Maelstrom, was acquired by China's Wanda Group earlier this year. There is still plenty of traditional Hollywood here (Universal will distribute the film), but this robots-versus-monsters sequel represents the changing seas of studio filmmaking in a very major way. International co-productions with diverse casts are the way of the future. Pacific Rim may be about a world where characters cross borders to save the world, but that optimistic outlook is a side effect of parent companies attempting to make movies for audiences spanning the globe.
Anyway, the only thing we know for sure is that Pacific Rim: Maelstrom will also star John Boyega, Scott Eastwood, and Cailee Spaeny, with Boyega playing the son of Idris Elba's Stacker Pentecost, a key character from the first film. We literally know nothing else, but feel free to peruse these freshly snapped photos of Boyega on set for clues.
Pacific Rim: Maelstrom will open on February 23, 2018.