Cool Stuff: LAIKA's 'Kubo And The Two Strings' And 'Coraline' Get Two Stunning Mondo Prints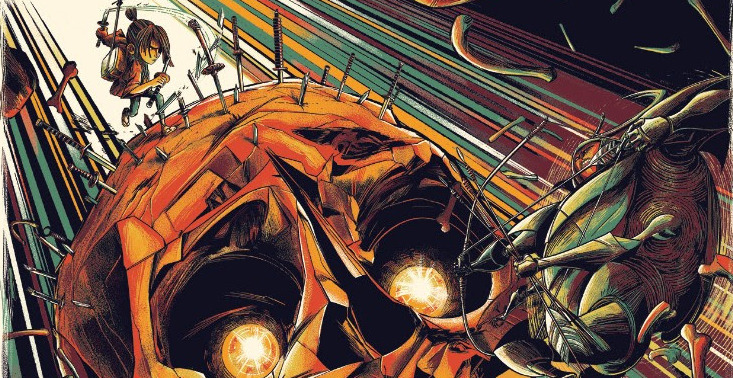 This was one of those lucky years when we were treated to the beauty of a stop-motion animated movie from those geniuses over at LAIKA. Kubo and the Two Strings didn't arrive with much pomp and circumstance, but it was quite the satisfying theatrical experience for those of us who went out of our way to see it a couple months ago. For those of you who did catch it and fell in love with it, you might want to stay tuned to Mondo today to get your hands on some stunning new artwork.
Kubo and the Two Strings arrives on home video today, and Mondo is celebrating with a gorgeous new print by artist César Moreno. However, if you happen to be more of a fan of LAIKA's first movie Coraline, then there are two new prints that might tickle your fancy even more. Check out the Mondo Laika prints after the jump.
First up, here's the Kubo and the Two Strings print: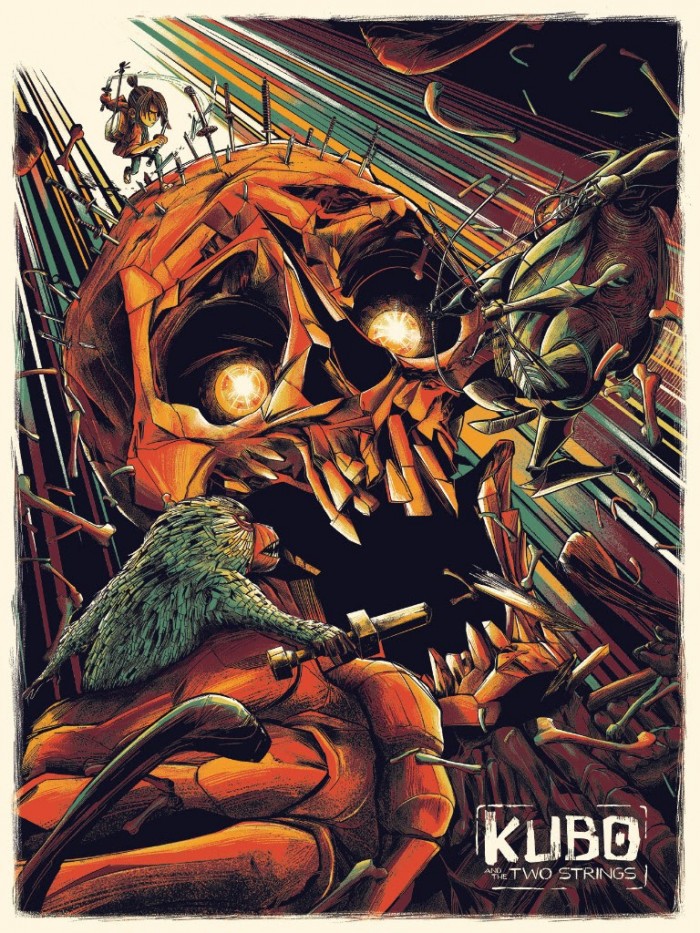 The 18x24 screen print featuring Kubo, Monkey and Beatle in the Hall of Bones will be hand numbered with an edition of 225, and it will cost you $45. The lines in the background almost give it an anime feel, which fits in with the film's aesthetic rather nicely.
But if Coraline is more your speed, then here's a couple great pieces you'll enjoy:
Both are done by Graham Erwin. As you can see the variant (right) has some subtle variations, such as a different expression on Coraline's face, button eyes for Wybie, and an angel version of one of the Scottie dogs. The regular version has an edition of 225 and will cost $45 while the variant has an edition of 125 and will cost $65. Both are 24x36 screen prints that will be hand-numbered.
All three of these prints will be available at a random time today, so you'll have to stay tuned to Mondo's Twitter feed to find out when you can rush to get them.