'Smurfs: The Lost Village' Trailer: What Lies Beyond The Forbidden Forest?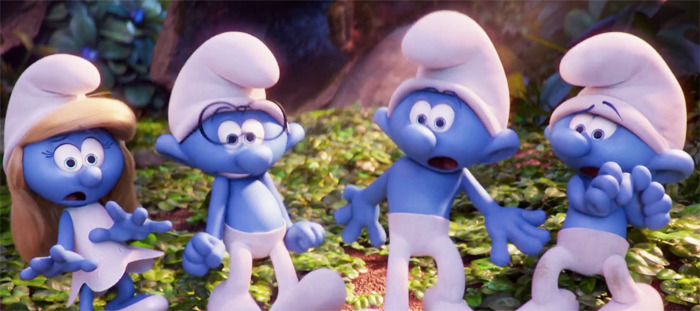 After two movies that blended live-action and animation, Sony Pictures Animation is taking The Smurfs in an entirely different direction with a new fully computer animated adventure, featuring a completely different voice cast, and a mystery for the blue guys (and one girl) to solve.
Smurfs: The Lost Village follows Smurfette and her best friends Brainy, Clumsy and Hefty as they defy Papa Smurf's rules, head into the Forbidden Forest, and try to find a rumored lost village full of...well, we don't know, but they have eyes just like the Smurfs, so I guess that's a good sign?
Watch the new Smurfs The Lost Village trailer after the jump.
This is definitely one of those animated movies that looks like it's truly geared towards a child's sense of humor, with not as much for the adults to enjoy unless they're huge Smurfs fans. The jokes are pretty childish, there's a lot of humor from silly noises, and plenty of slapstick as well. There are a couple of clever jokes like the terrible decoy that one of the Smurfs uses to trick Papa Smurf into thinking he's still in bed, but that's about it.
As for what lies in this lost village, since there is so much emphasis on the fact that Smurfette is the only girl among the whole gang of Smurfs, I'm betting that they stumble upon an entire village of female Smurfs. Then they can all start making little Smurfs of their own. But that's probably an entirely different movie you'd find in the creepier part of the internet.
The voice cast this time around features Demi Lovato as Smurfette, Rainn Wilson as the evil Gargamel, Joe Manganiello as Hefty, Jack McBrayer as Clumsy, Danny Pudi as Brainy, and Mandy Patinkin as Papa Smurf. That's a pretty solid assembly of talent for the film from director Kelly Asbury (Shrek 2, Gnomeo & Juliet), but the writing just doesn't seem like it's any better than it was in the previous Smurfs movies.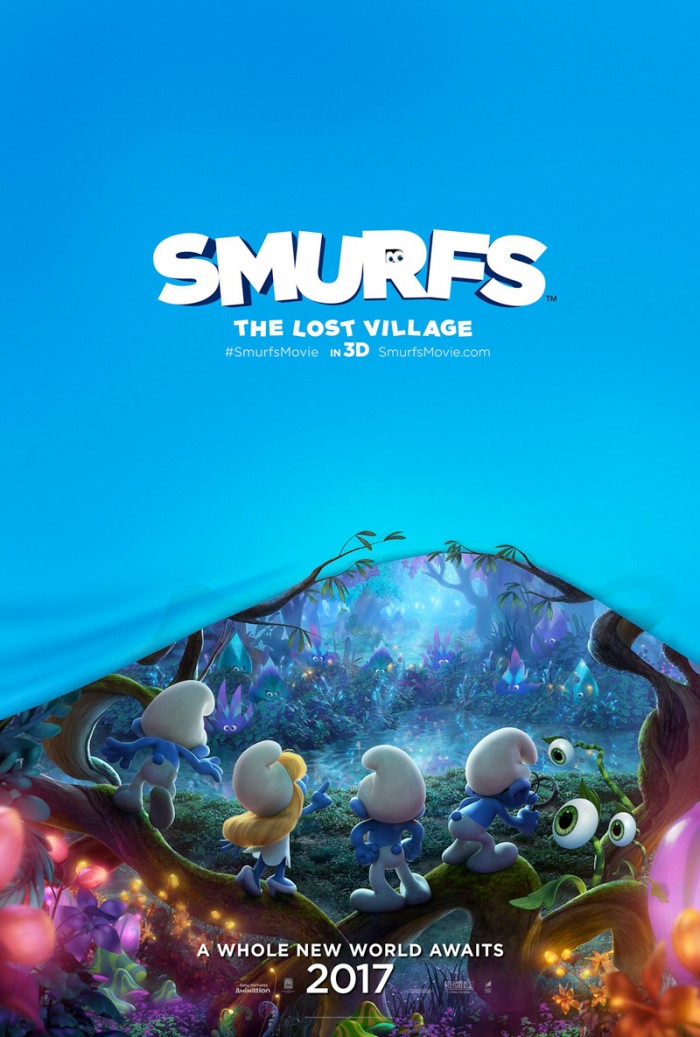 In this fully animated, all-new take on the Smurfs, a mysterious map sets Smurfette and her best friends Brainy, Clumsy and Hefty on an exciting and thrilling race through the Forbidden Forest filled with magical creatures to find a mysterious lost village before the evil wizard Gargamel does. Embarking on a rollercoaster journey full of action and danger, the Smurfs are on a course that leads to the discovery of the biggest secret in Smurf history!
Smurfs: The Lost Village will hit theaters next year on April 7, 2017.