The Best & Worst Sketches From Kristen Wiig's 'Saturday Night Live'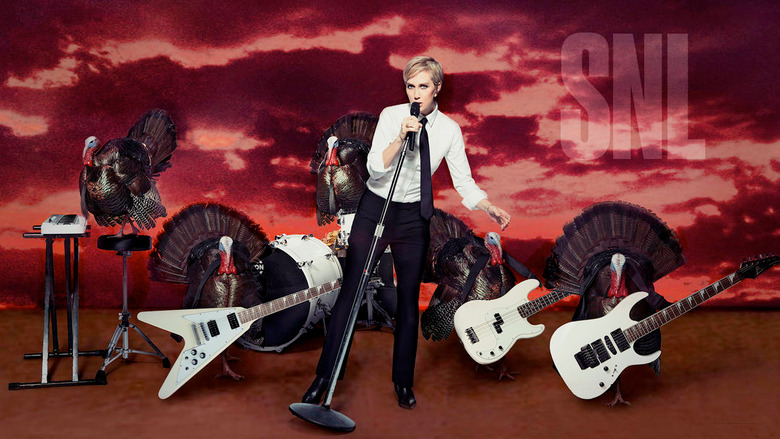 Following last week's episode of Saturday Night Live hosted by Dave Chappelle wasn't going to be an easy task. It was easily the best episode of the season so far, but Lorne Michaels was smart enough to follow it up with someone SNL fans would be happy to see back on the mainstage of Studio 8H as host. Former SNL cast member Kristen Wiig returned as host for a second time, and since this was the Thanksgiving episode, there were a few surprise guest stars who stopped by to have some fun too. The result was a consistently funny episode, even if it wasn't as raucously hilarious as last weekend's episode. So let's get down to it.
We recap the best and worst sketches from the Kristen Wiig hosted Saturday Night Live after the jump.
The Best
Target Commercial – Without any dialogue in this sketch, Cecily Strong shows that she's one of the great secret weapons of SNL. Her facial expressions say volumes to go along with the contrasting cheery voiceover from the Target commercial narrator. This is something that a lot of people are going to feel when they go home for Thanksgiving this weekend, and that's true even if you take out the reference to the election. Sometimes being home just has you wanting to sit in a big empty parking lot or laying on the floor of the toy section in a store.
The Bubble – The President elect is still ranting and raving on Twitter, and last night he again complained about Saturday Night Live mocking him, saying the episode was one-sided after watching "parts" of the show. So either he missed this sketch (and another one later in the night), or he just doesn't get it. The Bubble is just as much a sketch mocking how scary Trump's presidency as it is about how liberals are reacting to it by staying inside their bubble and echo chamber. It's smart satire, and I loved it.
Thanksgiving Parade – The idea for this sketch is funny in itself, but the way it was executed on SNL is even more impressive. Interestingly enough, if you take a look at behind the scenes photos from this sketch, that's not a green screen behind the window, but rather a large video wall projecting what's going on elsewhere in the studio with the actors as Thankgiving day parade balloons in front of a green screen. I would love to see a horror short with this concept, and for the record, Bobby Moynihan's clown in this looks scarier than the new IT.
Anderson Cooper 360 – While watching this sketch, I felt like we were seeing an improv game being played out on SNL. That's not necessarily a bad thing, but despite the increased insanity from each pundit, the gag was starting to get old. But then that sweet, sweet payoff came at the end. For those who haven't seen the sketch yet, I'm not even going to spoil it, but just stick around until the end. Oh, and for those keeping track, this was another sketch apparently ignored by Donald Trump that pokes fun at the media, their sensationalizing of headlines, their repetitive nature, and lack of any real impact.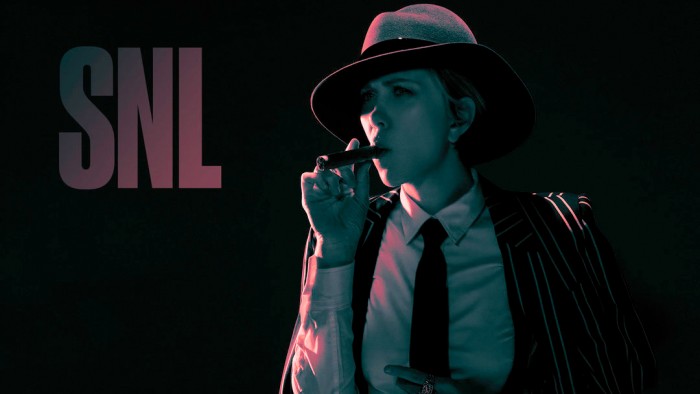 The Average
Whiskers R We with Kristen Wiig – It's kind of eerie how close Kristen Wiig's voice for her character in this sketch mirrors that of Kate McKinnon's recurring character. It's a shame there wasn't more overlap with these two on the show because I bet they could have done some incredible things together. This was a great installment of this sketch, plus, the kittens in these sketches just get me every time.
QVC Auditions – Here's another sketch that shows how undervalued Cecily Strong can be when Kate McKinnon is at the forefront of SNL. She matches up with Kristen Wiig perfectly, and the conflict between these two characters is so entertaining that I almost want to see it fleshed out in some kind of feature film in the hands of Alexander Payne.
Surprise Lady: Thanksgiving – This is a character I love, and I laughed plenty of times during this sketch, but it's one of those recurring sketches that hits the same beats every time. Those can work well, and sometimes they're among the funniest sketches, but on a night when there was so much great original content, this just didn't measure up to being one of the best.
Donald Trump Prepares – Alec Baldwin returned as Donald Trump after being absent for last weekend's episode after the election, and SNL is treating him just like any other elected president by mocking his headline making decisions and behavior. Again, watching them mock Trump can be difficult at times because of how they helped normalize his candidacy when he hosted last season, but they're certainly not pulling punches anymore, and the cartoonish way they handle his stupid antics has been working.
On a related note, Alec Baldwin has said he won't be coming back often as Trump, so don't expect sketches like this too often. But outside of an election season, not every episode has a sketch featuring the president anyway, so that's not surprising or out of the ordinary.
The Worst
Secret Word – Even though this was the worst sketch of the night, it wasn't actually terrible. I enjoy Kristen Wiig's recurring character of Mindy Elise Grayson, but on a night of great sketches, this felt like it was phoned in. Also, while I normally like when Kenan Thompson hosts a game show, it felt weird not having Bill Hader aboard, though he literally phoned in a joke that was a nice touch.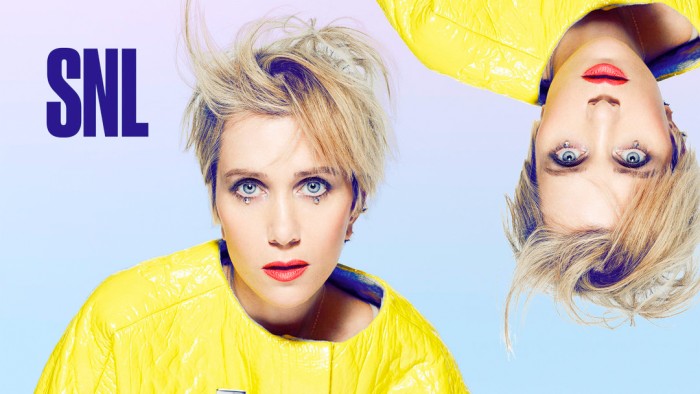 Weekend Update
With Donald Trump as the president elect, Colin Jost and Michael Che seem to be really in the groove of going back and forth taking hits against political headlines. What's interesting is that they're also taking jabs at the mistakes Democrats and liberals made in this election too. It's not as hard-hitting as their blows to Trump and the right, but they're there.
However, I would like to point out that Colin Jost or whoever wrote the joke about First Kid clearly doesn't remember what that Disney movie was actually about. The movie didn't follow a kid becoming president, but rather the son of the president as he struggled to fit in with his preppy peers and live life like a normal kid. It's the epitome of a first world problem movie, and it also stars Sinbad.
Pete Davidson on Donald Trump – I'm not sure if Peter Davidson was being genuinely bitter or just playing it up, but he was really dancing the line of this actually being funny because of how angry he genuinely seemed. You couldn't blame him for being upset, but it didn't help this particular segment, which already felt tacked on to begin with.
Willie on Thanksgiving – This is by far one of Kenan Thompson's best characters, and the bright, sunny disposition he brings to some of the worst life experiences is always endlessly charming and hilarious.
The Host
What can you say about Kristen Wiig that we already don't know from her years spent on SNL? Kristen Wiig was great in this episode, and what made her hosting stint this time more enjoyable than her first time was the drastic decrease in the return of some of her signature characters. The first time out she brought back around five of her trusty characters, but this time she only brought two, and it really wasn't necessary since they weren't even among the best sketches of the night. Plus, it was nice for her to bring some of her signature weirdness to the show in her musical monologue above with special guests Steve Martin and Will Forte.
The MVP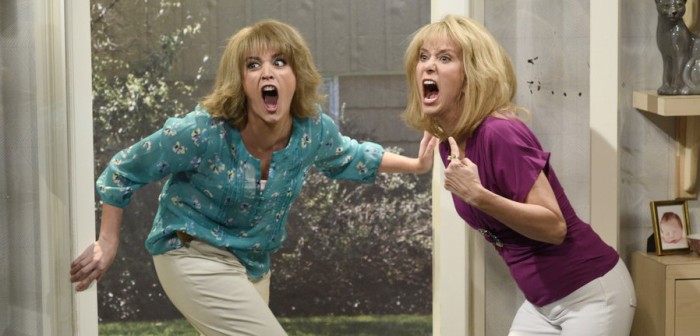 Kristen Wiig (Honorable Mention – Cecily Strong) – Kristen Wiig gets the MVP tonight if only because this time she hosted, she actually blended in with the cast rather than standing out like a host normally does. She did exactly what she used to do when she was on the show, and that's the best thing that can happen when a former cast member returns to the show. However, I'd like to send some love to Cecily Strong who really shares The MVP this week with Kristen Wiig, because not only did she face-off with her perfectly in the QVC sketch, she starred in the best sketch of the night and worked well as an anchor in a couple other sketches too. She's versatile, and deserves more credit than she usually gets.
The Final Word
While I still wish Saturday Night Live would acknowledge the hand they had in helping make Donald Trump a viable candidate for president, I'm glad to see that they're taking shots at the left along with the right. The constant barrage of lampooning Trump would get old after awhile, and there's only so much they can say after their own mistake. But beyond that, SNL has never been a show of just political satire, so I'm glad this episode had plenty of other non-political sketches to go along with it.
We'll be back in a couple of weeks with another recap after Emma Stone hosts on December 3rd.