'Fantastic Beasts 2': Here Are 10 Actors Who Should Play Young Albus Dumbledore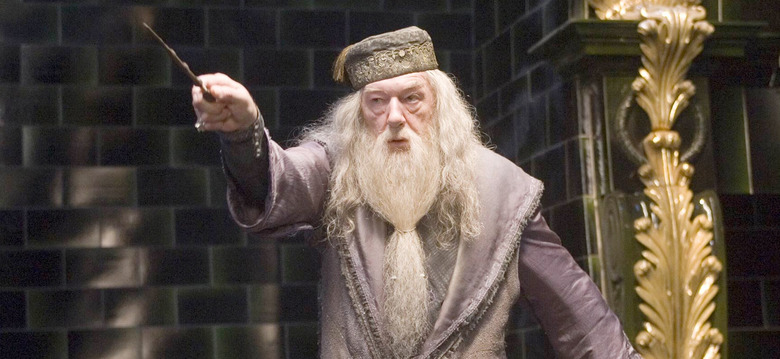 Even before Fantastic Beasts and Where to Find Them hit theaters this weekend, we knew that the future of what is now a five-film franchise would have a focus on the villainous plans of Gellert Grindelwald, played by Johnny Depp. This includes his conflict with Albus Dumbledore, who we know eventually stops him in 1945 thanks to the Harry Potter books.
As such, casting is underway to find an actor other than Michael Gambon to play Albus Dumbledore since the character is roughly 60 years younger in the Fantastic Beasts timeline than he is in the Harry Potter franchise. There haven't been any names mentioned as being in talks for the role yet, so now that audiences are flocking to see Fantastic Beasts this weekend, we thought we'd propose some potential names for who should play young Albus Dumbledore in the future sequels. Find out who made our list after the jump.
Before we get to the list, it should be explained that our train of thought for finding the perfect candidate skewed towards European actors, despite the fact that Johnny Depp has been brought in to play Gellert Grindelwald, breaking the usually strict casting rules of bringing in British, Irish, Scottish and other European stars into the Harry Potter franchise. But we did include one American actor.
One cue we took from the cast of Johnny Depp is the fact that he's a 53-year-old actor, which means anyone playing Dumbledore should be around the same age. After all, Dumbledore and Grindelwald were friends at the same young age, so they should be pretty close to each other in years. However, we also weren't super strict with that rule, opting for one outlier who is way outside of the prospective age range because he felt perfect for the role. We do have make-up at our disposal after all.
So without further ado, here are our candidates for who should play young Albus Dumbledore.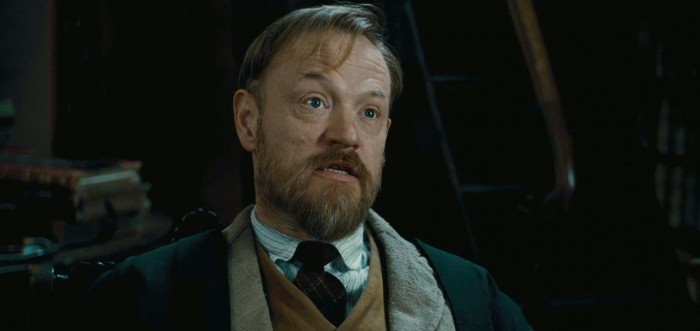 Jared Harris
This is perhaps one of the more obvious choices because Jared Harris is the son of Richard Harris, the actor who played Albus Dumbledore in the first two Harry Potter movies before his death in 2002. Jared Harris is quite the accomplished actor in his own right, having starred in films such as Sherlock Holmes: A Book of Shadows and Lincoln, not to mention a key role in a few seasons of Mad Men. Harris would be able to channel his father's performance easily. Even though that might not be desired by Harry Potter fans who seem to have preferred Michael Gambon's more lively portrayal of the Hogwarts headmaster, Harris would be a valuable asset as Albus Dumbledore.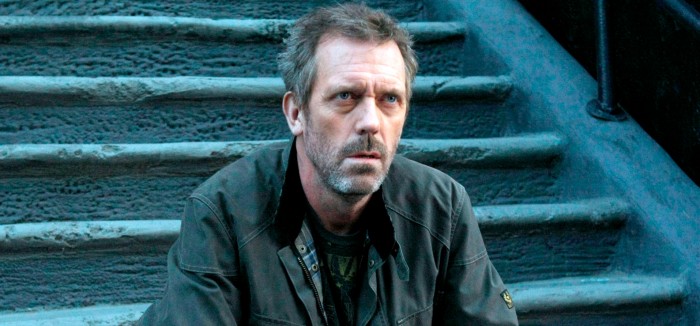 Hugh Laurie
Best known for his portrayal as the sarcastic and bitter doctor in the Fox series House M.D., Hugh Laurie is a native of the United Kingdom. And at the age of 57, he's right around the perfect age to play a younger Dumbledore. Thanks to his work as House, he's also familiar with playing a sometimes misunderstood genius who makes difficult decisions that sometimes aren't seen as the wisest choices by those around him. Laurie can be charming while also being standoffish and intimidating, a perfect quality for Albus Dumbledore.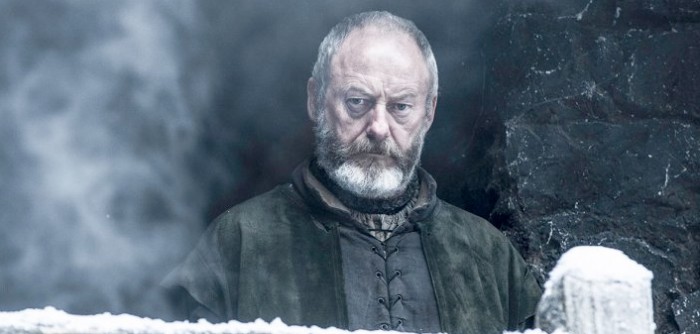 Liam Cunningham
Best known for his role as Davos Seaworth on Game of Thrones, Liam Cunningham has the pensive presence that could make for great performance as Albus Dumbledore. Cunningham hasn't really had any major roles like this before now, and he's nowhere near being a household name, but his work in HBO's fantasy series made me think that he could give some real weight to Albus Dumbledore, even if he's not as big of a screen presence as Johnny Depp.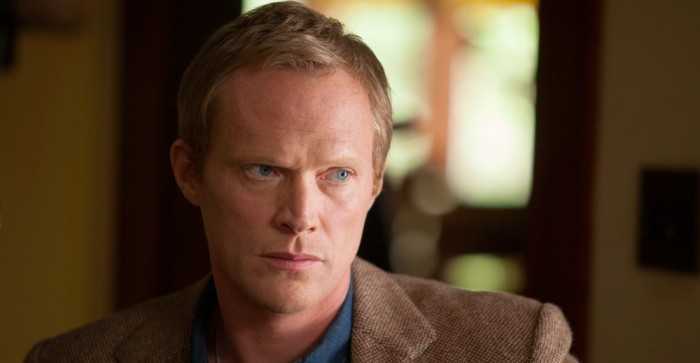 Paul Bettany
Though Paul Bettany may already have a key franchise role as Vision in the Marvel cinematic universe, there's a chance he could be able to fit the Fantastic Beasts franchise into his schedule. Bettany has the perfect dry delivery that makes some of Albus Dumbledore's lines unintentionally funny, which is part of the reason why Michael Gambon's performance as the Hogwarts headmaster was so endearing and beloved. Plus, we know he has great range from his roles in movies like A Knight's Tale and A Beautiful Mind.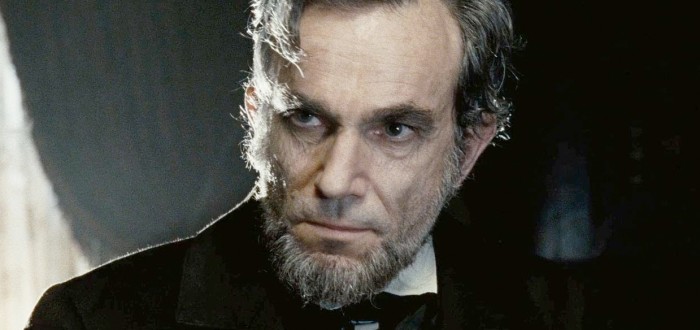 Daniel Day-Lewis
Hey, it's a long shot, but why not shoot for one of the greatest actors the craft has ever seen? Daniel Day-Lewis is notoriously picky about his roles, and I can't imagine any amount of money could convince him to take on a franchise such as this. But I could easily see Day-Lewis disappearing into the role of Albus Dumbledore. Plus, there's something to be said about a method actor like Day-Lewis going head-to-head with Johnny Depp, another actor who has been known to employ similar tactics in his performances. There is a 99.99% likelihood that this won't happen, but we can dream.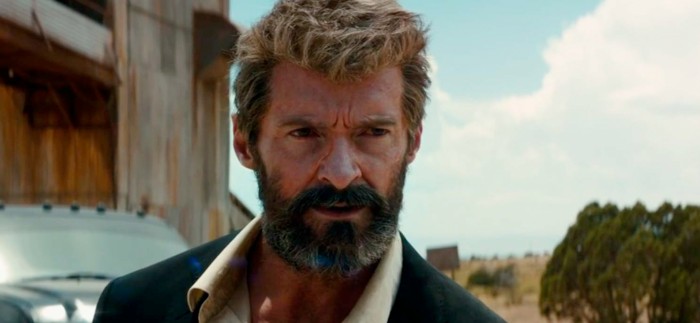 Hugh Jackman
After finishing his run as Wolverine with Logan in March, I can't imagine that Hugh Jackman would be interested in taking on another franchise role that would tie up his life for the better part of the next 10 years. But if there's one blockbuster star who would be perfect for the role, it's Jackman. Albus Dumbledore may not be ripped, but it's not as if we'd ever see Jackman going shirtless or showing off his guns in a sleeveless wizard robe. Despite Jackman's physique, he's played plenty of characters who aren't meant to be physically threatening, and we know he looks good with a beard.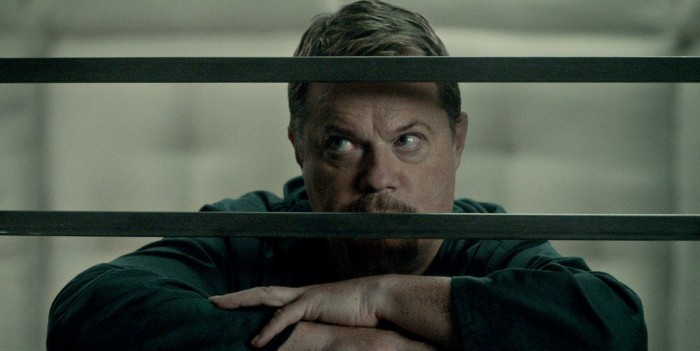 Eddie Izzard
After roles in Hannibal and Powers showed how great Eddie Izzard can be in genre material, I've wanted to see him make the jump to a blockbuster movie. I think he has the subtle acting chops to pull off the kind of performance that would be required to play Albus Dumbledore. Izzard has shown his talent for comedy in his stand-up career and also his dramatic chops in some surprising performances, and as a transvestite, he surely knows what it would be like to feel like an outcast, which could be key to Dumbledore's younger years.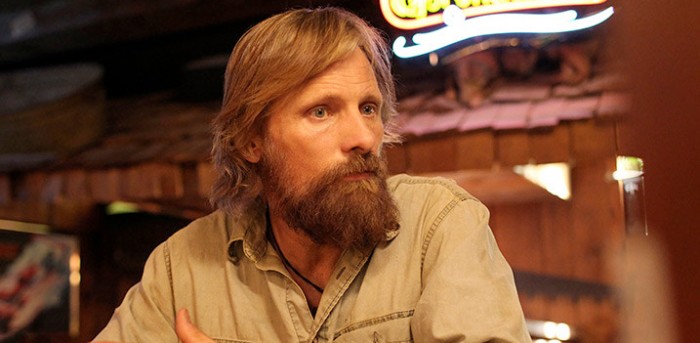 Viggo Mortensen
This is the only American actor on here, and if you've seen his work in The Lord of the Rings trilogy, then you know why we think he'd make a great Albus Dumbledore. As Aragorn, Mortensen brought the stoic presumed king to life masterfully, showing both a caring and stern side, qualities that describe Albus Dumbledore rather well. His scenes with Frodo remind me of those that Michael Gambon shared with Harry Potter, making him a smart pick for the role.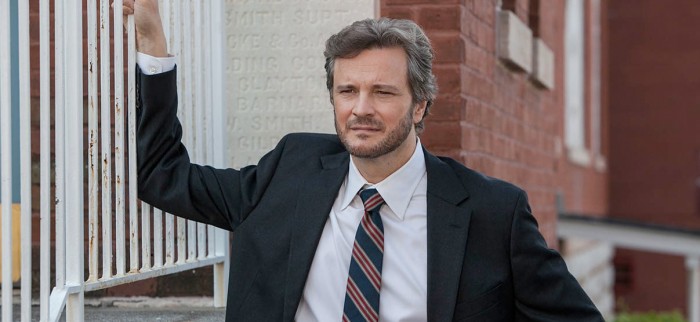 Colin Firth
Between his romantic turn in movies like Love Actually, dry, subtle work in Tinker Tailor Soldier Spy and his badass side in Kingsman: The Secret Service, it's clear that Colin Firth has some impressive range to more than adequately play Albus Dumbledore. Plus, it wouldn't be so bad if Albus Dumbledore was a dreamy wizard, even if that's clearly not Dumbledore's style.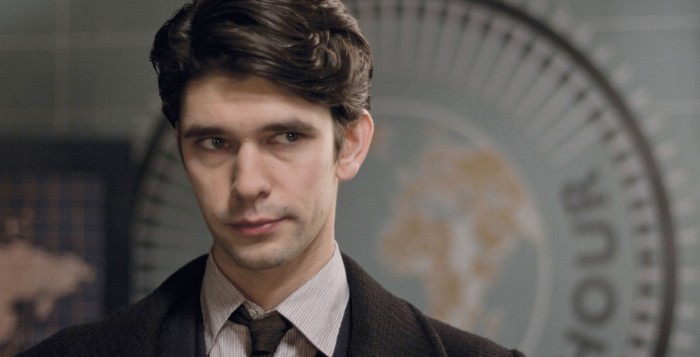 Ben Whishaw
Here's our outlier from the age range we set out to hit. At just 36 years old, Ben Whishaw is nearly 20 years younger than Johnny Depp. But after seeing him in movies like Cloud Atlas and Skyfall, as well as his various lesser known non-blockbuster roles, he just feels like he has the perfect temperament and presence to play Dumbledore perfectly. Honestly, despite the age difference, I think Whishaw would work well opposite Johnny Depp. Not only could he age up with makeup, but Depp looks young for his age, so it might not make that much of a difference. Oh, and not that it truly matters in the world of acting, but Ben Whishaw identifies as gay, so he brings that to inform his portrayal of Dumbledore as well.
***
So those are our picks for Albus Dumbledore. If you feel like you have some other suggestions, sound off below. Other lists have pegged bigger names like Michael Fassbender, Ewan McGregor, Damian Lewis and Jude Law, but none of those really felt right to me. Albus Dumbledore won't be an easy character to bring to life again after fans spent eight movies with the character, but here's hoping that whoever director David Yates, producer David Heyman and writer J.K. Rowling pick does the role justice.