Sequel Bits: 'Jason Bourne,' 'Pacific Rim: Maelstrom,' 'Transformers: The Last Knight,' 'Space Jam 2,' 'The Goonies 2'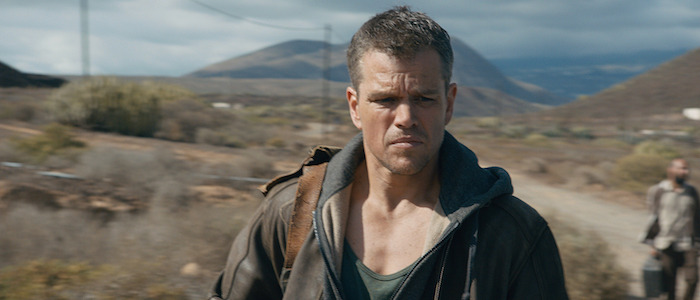 In this edition of Sequel Bits:
Matt Damon isn't even thinking about a new Jason Bourne movie right now.
A Spartacus veteran joins the cast of Pacific Rim: Maelstrom.
Isabela Moner describes her crazy first day on Transformers: The Last Knight.
Don't get your hopes up for The Goonies 2.
Chris Tucker says they may get around to making Rush Hour 4 some day.
Does a new clothing line tease Space Jam 2 details?
Although Jason Bourne was one of many major sequels to leave both audiences and critics disappointed this summer, it still did strong numbers at the box office and it did end with a cliffhanger. That means that they're already thinking about another movie, right? According to series star Matt Damon, nah:
Not right now. Those things are a massive undertaking. We started shooting that in September and finished in March. It's just big, with a massive second unit.
It's a fairly non-commital answer. Damon didn't say they're never going to make one, but he did offer a polite version of "making those movies is really hard and my body still aches and I'd like a break before I even think about another one, thank you ver much." Still, I'd put good money on Damon and director Paul Greengrass coming back for at least one more movie. After all, they need to end things on a high note.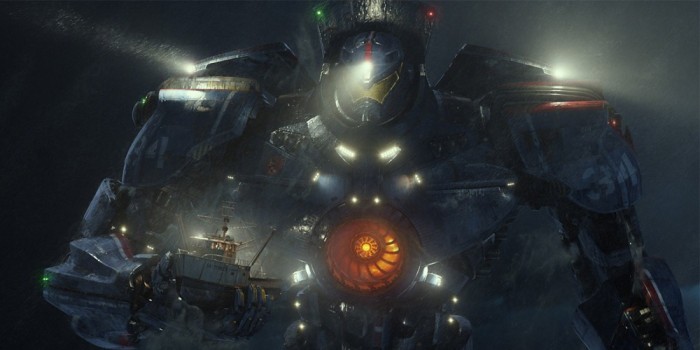 Pacific Rim: Maelstrom began filming one week ago, but not before another actor joined the cast. Nick Tarabay, best known for his work in television shows like Spartacus, The Expanse, Castle, and Arrow, has signed on to play an unspecified role alongside John Boyega, Scott Eastwood, and Jing Tian. Since is something of a reunion, since director Steven S. DeKnight was the showunner on Spartacus, where Tarabay played the treacherous gladiator-tunred-spy Ashur.
Isabela Monder, the young newcomer to the franchise in Transformers: The Last Knight, spoke about her first day on the set of the film. And yes, director Michael Bay gave her a literal baptism by fire:
'Welcome! Today you're going to put out a fire. Do you know how to use a fire extinguisher?' Michael lit this huge fire so I could practice, and kept shouting, 'You have to get closer! Closer! You're not in the shot yet!' All I could think was, 'My face is going to melt off!' I grabbed them and I ran through the scene with all this wind blowing in my face and dust getting in my eyes and smoke and things on fire. When I finished it, it was just the most amazing feeling to know that I'd done it.
Bay's sets tend to be very loud, very explosive places where carefully orchestrated mayhem is a daily occurrence. So of course the 15-year old actress had to get up close and personal with a fire on day one.
20 years later.

Get ready to celebrate tomorrow's anniversary with the Jordan Holiday Collection: https://t.co/Qoz1LU3CRd. pic.twitter.com/fRtlZyl1CQ

— Jordan (@Jumpman23) November 15, 2016
They've been threatening us with Space Jam 2 for some time now, but those threats took on more substance when Justin Lin actually signed on to direct LeBron James in the follow-up to the 1996's most beloved feature-length advertisement. Michael Jordan celebrated the 20th anniversary of the film by announcing a new clothing line featuring Space Jam imagery and characters...and the official Twitter reveal was followed up by two tweets promising the return of the Monstars, the villains from the first film. Is this part of a viral marketing campaign for the clothing line? Most likely. Should we pick through them to see if there are any pertinent details about Space Jam 2 hidden in the noise? Be my guest.
[WE] [REBOUND] [THE]
/
[11] [DESTROY] [MONSTARS]
/
[XXXI] [COSMOS] [D̶E̶F̶Y̶] [ARE]
/
[M̭O̭R̭O̭Ṋ ̭M̭O̭ṶṊṰA̭I̭Ṋ] [45] [BACK]
/
C̲O̲M̲P̲L̲Y̲

— Jordan (@Jumpman23) November 15, 2016
And you thought this was over... #MonstarsBack

-The Monstars pic.twitter.com/5xgWGdNsHX

— Jordan (@Jumpman23) November 15, 2016
Chris Tucker has only appeared in three movies in the past 15 years, laying low after the massive success of the first two Rush Hour movies. Now, he can be seen in Ang Lee's Billy Lynn's Long Halftime Walk, which is his first credit since 2012's Silver Linings Playbook (which was his first credit since 2007's Rush Hour 3). While doing press for his new movie, he spoke to Collider about the possibility of re-teaming with Jackie Chan for a Rush Hour 4:
Yeah, we're talking about it now doing another one, and we're trying to get it going. I think we might be able to get one going. I love working with Jackie and I think we could do a really fun one.
It's been nearly a decade since the previous Rush Hour movie and even that was only a modest hit. Is there even an audience for Rush Hour 4? And will Tucker, who famously held out for a massive payday on both sequels, even want to return?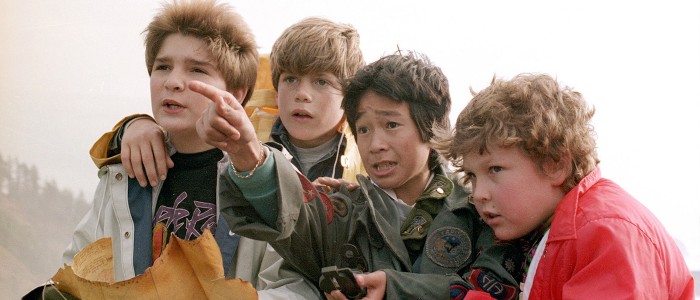 While we're talking about sequels that probably won't ever happen, Martha Plimpton recently conducted a Reddit AMA said that everyone shouldn't get their hopes for a sequel to The Goonies:
I wish I had an answer for you, but I can tell you that I really wouldn't expect it. It's been teased for decades and I don't think it's going to happen. At least, as far as I know. I think [director] Dick Donner, who is a brilliantly funny man, likes to torture us all with the prospect. I believe it's his revenge for having been tortured by all of us for 6 months in 1984.
Everyone has been talking about The Goonies 2 for years, but it's hard to imagine it getting made at this point. Does anything really want to see those characters, now grown up, go on another adventure? And would anyone care about a passing-of-the-torch sequel starring their kids? Maybe it's time for the Goonies to say die.
Mocap! #WarForTheApes pic.twitter.com/1u2u8Vs73S

— Matt Reeves (@mattreevesLA) November 9, 2016
Matt Reeves has been quietly working on War For the Planet of the Apes, his sequel to Dawn of the Planet of the Apes. And while the first trailer (which our own Angie Han saw about from NYCC) hasn't arrived online yet, Reeves is sharing photos from post-production. Movie production fact: nobody, and I mean, nobody, can make motion capture body suits look good.
Then- maybe- we can allocate Hellboy III funds by decree. https://t.co/SECHnaa54a

— Guillermo del Toro (@RealGDT) November 11, 2016
And finally, let's end this edition of Sequel Bits on a pipe dream: Hellboy III. While the first two movies in Guillermo del Toro's colorful and imaginative comic book adaptations have a strong following, they both failed to perform at the box office. A third film isn't going to happen. But series star Ron Perlman hasn't given up the fight and continues to bring it up in as many interviews as possible. So when he recently announced/joked that he was going to run for President, del Toro decided to twist the knife just a little bit.