VOTD: See The Visual Influences Of Steven Spielberg In Netflix's 'Stranger Things'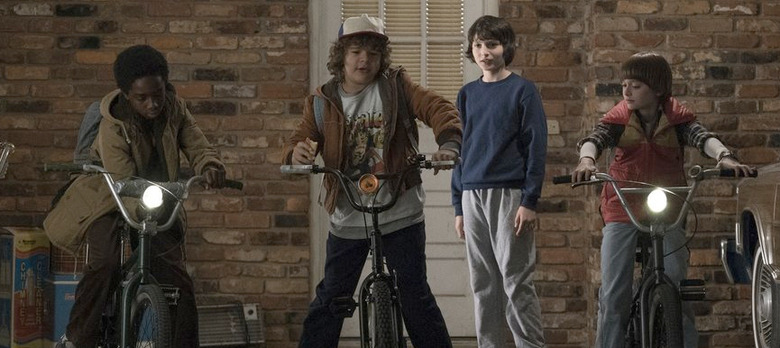 One of the major reasons that Netflix's hit sci-fi series Stranger Things works so well is because it feels like a mash-up of several different sci-fi classics from the 1980s. But easily one of the largest influences on the series from The Duffer Brothers is director Steven Spielberg.
The visual style of the director of E.T. The Extra Terrestrial, Close Encounters of the Third Kind, and some would say Poltergeist, (which Spielberg didn't officially direct) is all over every episode of Stranger Things, and now a video shows us a bunch of the similarities between the work of Steven Spielberg and Stranger Things.
Here's the Stranger Things Steven Spielberg influences video created by Really Dim on Vimeo:
Lots of these comparisons are rather obvious, though there were some that I wouldn't have necessarily pieced together, such as E.T. dressing up like a woman and Eleven making herself look more like a typical schoolgirl. But with most of the story focuses on what the kids are doing, the flares of Spielberg are rather obvious in that regard.
However, where Stranger Things departs from Steven Spielberg's usual style is in just how dark and twisted the story is. Spielberg goes for mystery, but the titles that influenced Stranger Things are a little lighter and more whimsical in a way, especially with regards to their endings. While Stranger Things does have a mostly happy ending, it's left with some unsolved darkness as well. Next year we'll find out how the story continues when the series returns for a second season on Netflix.