'Westworld' Season 2 Officially Announced As Showrunners Tease Future Developments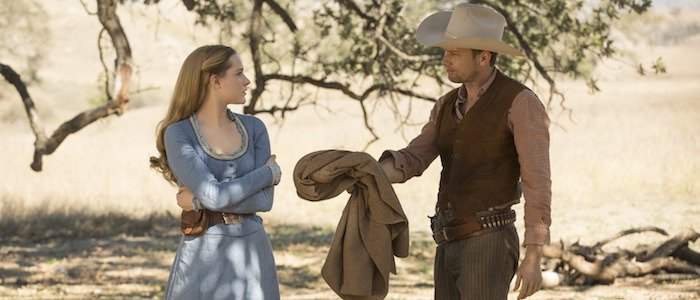 We all saw this coming, but it's always nice to finally have confirmation. HBO has confirmed that Westworld will return for a second season, as will the network's other freshman show, Divorce and Insecure. However, Westworld fans may have to wait a little longer to get their next fix.
While the big news here is that Westworld, Jonathan Nolan and Lisa Joy's ambitious science fiction series about a robot theme park, will get another season to solve its many mysteries, it's clear exactly when the show is set to return. Speaking to The Hollywood Reporter, HBO programming president Casey Bloys couldn't say whether Westworld season 2 would arrive in 2017 or 2018:
Westworld is such a big, ambitious show. I don't know if it will be fall of 2017 or into '18. That will depend as we get up and running. With Westworld, because the production is such a big endeavor, I don't exactly know when [it will premiere] yet. I can't speculate other than to say it'll either be '17 or '18. Probably more like '18 and half-hours [Insecure and Divorce] in '17 but we're a year away so let's see how it goes.
Westworld was a famously tricky production that had to be temporarily put on hold while the staff caught up on scripts, so it wouldn't be surprising if everyone involved decided that two years would be a more reasonable amount of time to get everything right. It's not uncommon for HBO to wait longer than usual between seasons of their biggest hits – just look to the upcoming seventh season of Game of Thrones or to any later season of The Sopranos.
Joy and Nolan released this joint statement about the second season:
We're thrilled that the saga of Westworld will continue for another season. During the lengthy journey to the screen, our incredibly talented actors, staff and crew became a family, and we look forward to the privilege of continuing this experience with them.  We're also thankful to all of our amazing partners at HBO, WBTV and Bad Robot for their steadfast support, imagination and ambition. We simply couldn't have made this show anywhere else.
In an interview with Variety, conducted before the renewal was officially announced, Nolan revealed that the writing staff has already started meeting about a second season:
We've had the writers in for several weeks now. So we're pushing ahead. Conversations continue. The network seems very excited with the direction of the show and very excited with where we want to take it.
And in another interview with Entertainment Weekly, Nolan was asked about how the Hosts (the robots who inhabit the park) are powered. He couldn't provide an answer, but only because he says that will be a key element that will be explored in season 2:
Their construction and their power source is something we're really going to get into during season 2. So we'd like to keep that mysterious. They're closer to biological than they are to mechanical, but they don't suffer brain death the same way we do. They're largely indistinguishable from a human beings, but their brains don't require oxygen — which opens up interesting possibilities. Their brains are not as fragile as ours. On one hand, their cognition is controllable and malleable, but on a structural level they can't be killed in the same way you and I can. There are advantages and disadvantages to being a host. Season 2 we'll be exploring more the nuts and bolts of what they are— as the hosts themselves are trying to understand.
Meanwhile, the "official" site for Westworld (which exists within the park's universe and treats it as an actual place), has now been updated with a brief video montage accompanied by narration by Anthony Hopkins' Dr. Robert Ford.
Bring yourself back online. #Westworld is renewed for Season 2. pic.twitter.com/AxU71qRPs2

— Westworld (@WestworldHBO) November 14, 2016
If you look closely, you'll find this image: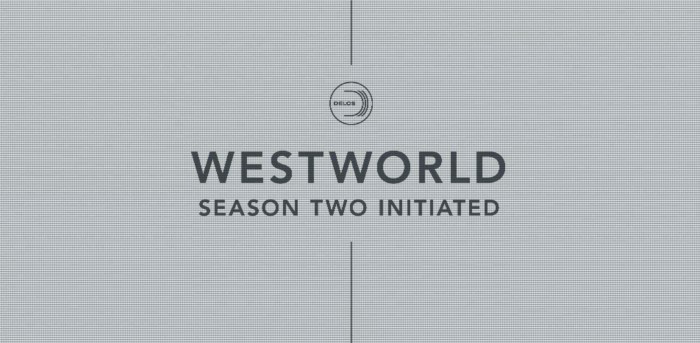 The renewals for Insecure and Divorce are low-key in comparison, but both shows look like contenders to fill the Girls-shaped gap that will soon exist on HBO's schedule.