'Transformers' Writer Scripting DC's Harley Quinn & Birds Of Prey Spin-Off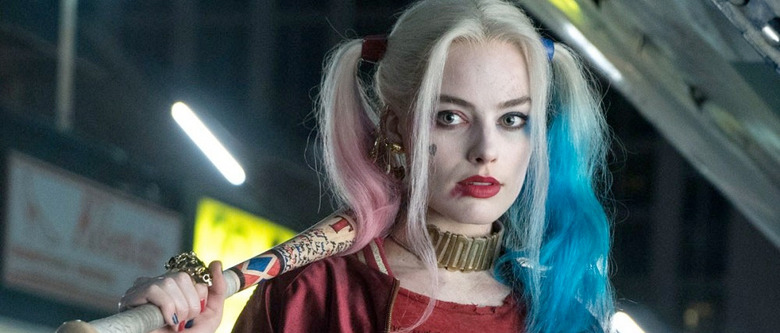 Just earlier today, we learned that the script for the developing Transformers spin-off focusing on the Autobot Bumblebee was completed and Paramount Pictures would be looking for a director soon. The woman behind that script is Christina Hodson, and now that she's done with alien robots, she's heading into comic book territory.
Back in May, months before Suicide Squad hit theaters, we learned that Warner Bros. Pictures and DC Entertainment were already developing a spin-off that would feature Margot Robbie reprising her role as Harley Quinn. At the time, we knew a female writer was on board, but her identity remained a secret. Now we know that Christina Hodson is that woman. Find out more about the Harley Quinn spin-off after the jump.
The Wrap has confirmed that Christina Hodson is the woman scripting the Harley Quinn project. However, as we heard in May, this project won't just focus on Harley Quinn by herself. The trade report indicates it will feature multiple female superheroes, namely the Birds of Prey, a team that has been composed of the likes of Batgirl, Black Canary, Huntress and Lady Blackhawk over the years.
More than likely, Harley Quinn would be the primary villain in a movie like this, meaning this would probably be less of a straight-up Harley Quinn spin-off and just another DC Extended Universe movie that features her in a supporting role. There's also a chance that the movie could team Quinn up with other female villains like Catwoman as well.
Margot Robbie is locked in to reprise her role as Harley Quinn and she'll also produce the film. It's not clear ow far along the script might be for the movie at this time since it started development back in May, but it appears to be early days for now. It should be noted that Warner Bros. and DC have the dates October 5, 2018 and November 1, 2019 staked out for unknown titles, and this movie could easily take one of those slots if it develops smoothly enough.
Hodson has become a rather popular writer in Hollywood, which makes sense after writing three scripts that ended up on the Black List. Now she's a big time franchise writer, and she also has a reboot of The Fugitive set up over at Warner Bros. Who knows what she'll get locked into next, but it's safe to say we'll be seeing plenty more from her down the road.