Theme Park Bits: Shanghai Disneyland Gets A 'Toy Story' Land, 'Star Wars' Land Construction Updates, And Michael J. Fox Visits An Old Friend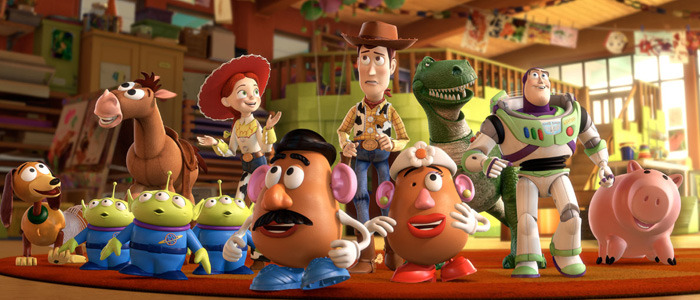 In this edition of Theme Park Bits:
Shanghai Disneyland breaks ground on a new Toy Story-themed land.
Michael J. Fox poses with the DeLorean at Universal Studios.
You can now meet Doctor Strange at Disney's Hollywood Studios.
New images show off the construction of Star Wars Land at Disneyland.
Watch the latest World of Color nighttime show.
Shanghai Disneyland has already been visited by four million people.
Donald Trump will be added to the Hall of Presidents next year.
And more!
The paint is still drying on Shanghai Disneyland, but a new themed land is already in the works. Disney has broken ground on a new Toy Story area in 2018, one year before Toy Story 4 is set to hit theaters. This shouldn't come as too much of a surprise, as Hong Kong Disneyland has its own Toy Story land and Walt Disney World's Hollywood Studios park is building one of its own alongside Star Wars Land. Specific details on what to expect (and whether or not there will be any overlap between the various Toy Story lands in the other theme parks) remain unknown, but there will be three attractions and character meet-and-greets.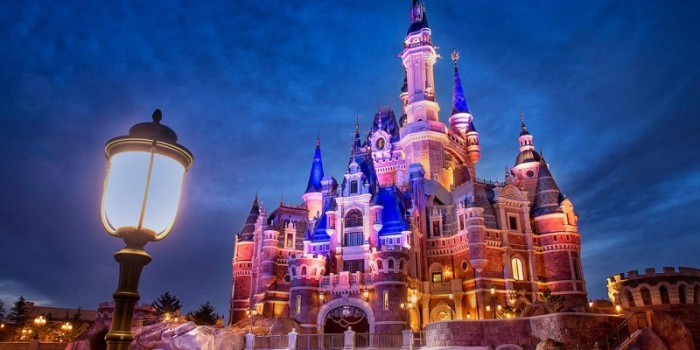 And if you're wondering why Shanghai Disneyland can expand so quickly, it's because the park is already on track to break even. Disney CEO Bob Iger says that 4 million guests visited the park in its first four months, putting it on track to break 10 million within the first year. It's a strong start for the park, especially since other Disney theme parks (like Hong Kong Disneyland and Disneyland Paris) took years to find their feet.
#StarWarsLand construction at #Disneyland it will be massive pic.twitter.com/se3lXajZmu

— Universal Core (@Universal__Core) October 27, 2016
Disneyland's Star Wars Land still looks like a giant construction site, but this aerial image shows off just how gigantic it will be. Disneyland has always been a compact place compared to its more sprawling sister parks around the world, so seeing a new land of this size coming to the west coast is odd and exciting in equal measure.
Building a galaxy #Disneyland #StarWarsLand #StarWars pic.twitter.com/LhMNn90tZF

— Parks And Cons (@ParksAndCons) November 11, 2016
And here's another angle of the world in progress.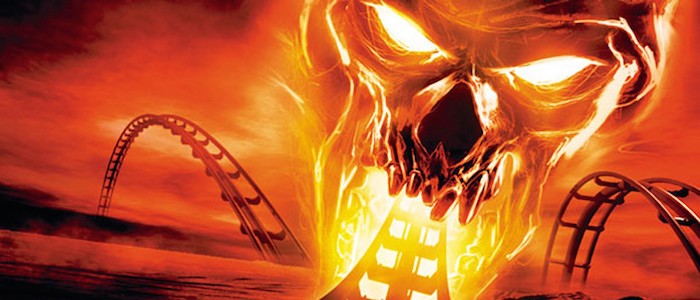 Speaking of small parks undergoing expansions, Universal Studios Hollywood is adding a fourth escalator to the StarWay to help increase the flow of guest traffic. The construction will involve the closing (and possible demotion) of the Mummy Treats snack bar and the nearby lockers. All of this will occur as The Revenge of the Mummy getting a much-needed refurbishment.
If you can't make it out to new World of Color: Season of Light winter show at Disney California Adventure, this video will give a taste of what's going on.
Star Lord and Gamora take over the Tower of Terror! #wdihalloween pic.twitter.com/uNWEHKCypT

— Joe Kucharski (@TyrannyOfStyle) October 28, 2016
Overall, Disney fans are not happy about the west coast version of the Twilight Zone Tower of Terror being transformed into a Guardians of the Galaxy ride, but at least these two seem to have a sense of humor about the whole thing.
With Doctor Strange currently doing strong box office, Disney has unleashed the master of the mystic arts in Florida's Hollywood Studios theme park, where he's interacting with guests and teaching kids how to perform magic spells. This is noteworthy for two reasons. First, it's just plain cute to watch Doctor Strange interact with children having the time of their lives. Second, this is evidence that Doctor Strange (like the Guardians of the Galaxy characters) may exist outside of the licensing agreements that have kept Marvel characters out of east coast Disney parks.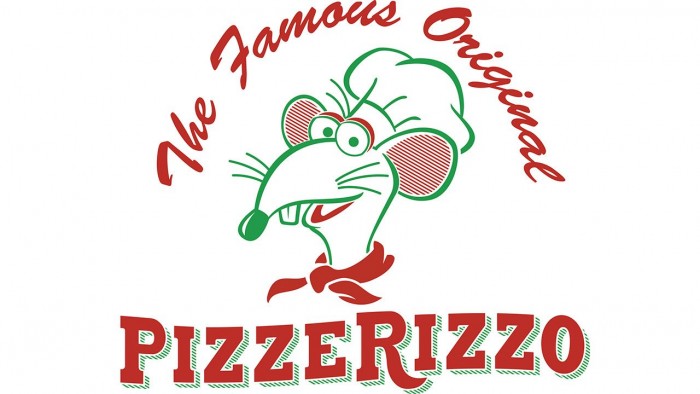 The full menu for Walt Disney World's upcoming Muppets-themed restaurant, PizzeRizzo, has been revealed and it is completely devoid of surprises of any kind. Imagine your average pizza restaurant menu, add a few extra dollars to the prices, and voila! There it is. The real appeal here probably won't be the food, but the decor, which will apparently lean very heavily on this being an establishment operated by a felt rat.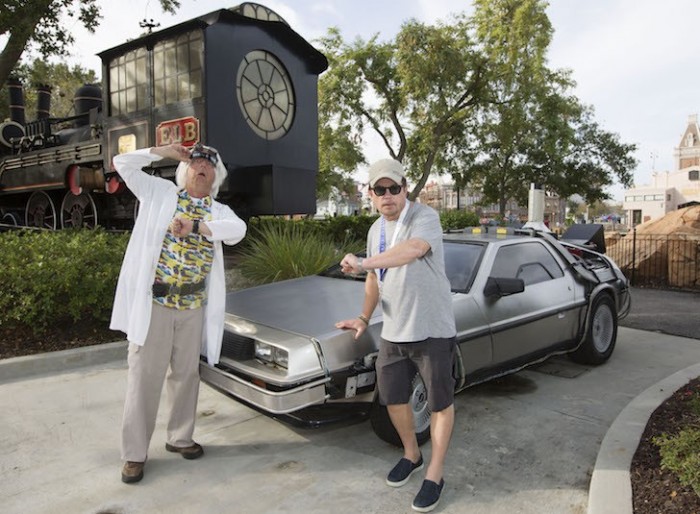 It's been almost a decade since the magnificent Back to the Future: The Ride closed its doors at Universal Studios to make way for the Simpsons Ride and I don't know about you guys, but I miss the hell out of it. Still, we can take comfort in the little things, like Michael J. Fox posing with the Delorean (which survived the ride change) while on a recent visit to the park.
Back in 2001, Disneyland removed the tombstones, each of them a tribute to an important park Imagineer, from the hillside next to The Haunted Mansion. It was meant to be temporary – they would be returned when the Haunted Mansion Holiday seasonal overlay was finished. Then the park lost them. It only took them 15 years, but the park has finally recreated these classic prices of scenery and added a few more. Since these things set the mood for the ride ahead (they're a little spooky but mostly silly), the ride finally feels complete again.
Universal Studios recently outlined a five-year plan that would make drastic changes to the park and the actual movie studio surrounding it and now we have our first casualty: the Parting of the Red Sea section of the iconic tram tour. Debuting in 1973, this portion of the tour simulated the most iconic scene from 1956's The Ten Commandments. It's not clear when it will be closed for good (it was still running on and off as of last week), but it looks like it won't be long now. The surrounding body of water, known as Park Lake, will also close. The space will be used to build new studio production facilities.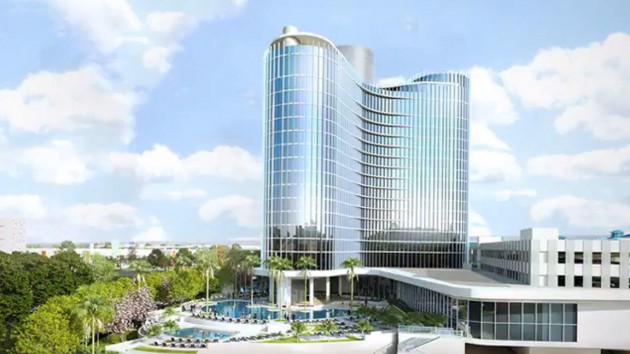 Universal Studios Florida has announced plans for a sixth on-site hotel. The Aventura is expected to open in 2018 and it will be one of the resort's "value" hotels, meaning that it will cost less but won't offer all of the perks you'd get from the more deluxe spots on property (like unlimited Express passes). However, all guests will get early admission, allowing them to enter the parks an hour earlier than off-site visitors.
Now that Donald Trump has been elected President of the United States, a robotic version of himself now gets to live in The Hall of Presidents in the Magic Kingdom Walt Disney World. The attraction will close on January 17, 2017 and reopen on June 30, 2017, allowing for the creation and installation of the new audio animatronic. As is tradition, the sitting President's robot will get to deliver a brief speech to the assembled guests.
DisneyQuest, the much-maligned and incredibly outdated five story arcade that has been haunting Disney Springs (formerly Downtown Disney) for nearly twenty years, has been given a stay of execution. Originally set to close this year, it will now operate into 2017. Right now, it's not clear what Disney intends to do with the space or if they even have a plan. For a little while, it was supposed to transform into "The NBA Experience," but those plans fell apart. Now, it will continue to live on and continue to disappoint visitors with video game experiences that felt tired a decade ago. Current rumors suggest that it may become a venue for live shows, but who knows? It's apparently really hard to kill DisneyQuest.