New 'Kong: Skull Island' Photo Provides Our First Good Look At The King Of Apes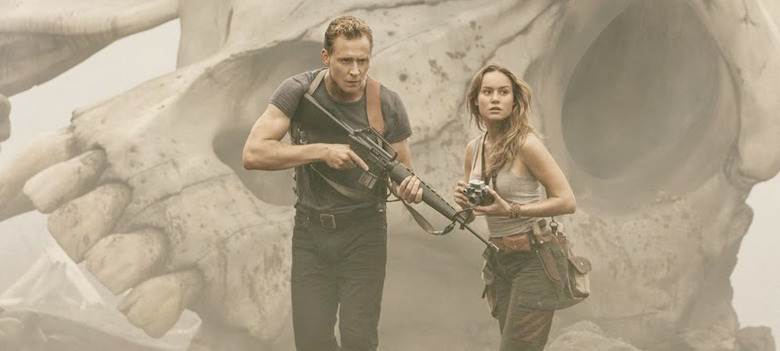 Ever since the first teaser trailer for Kong: Skull Island debuted at San Diego Comic-Con this past summer, the buzz about the action adventure reboot of the classic 1933 movie monster has been fairly non-existent. There was a little peak of excitement when a poster popped up at New York Comic-Con with some ties to the 2014 reboot of Godzilla, but then things quieted down again. However, we're going to hear Kong roar again soon enough.
A new trailer for Kong: Skull Island was recently classified, and it should be arriving next week with the release of Fantastic Beasts and Where to Find Them (both are Warner Bros. movies). But in the meantime, a new photo from the movie finally gives us our first good look at the new King Kong.
Check out the new Kong Skull Island photo after the jump.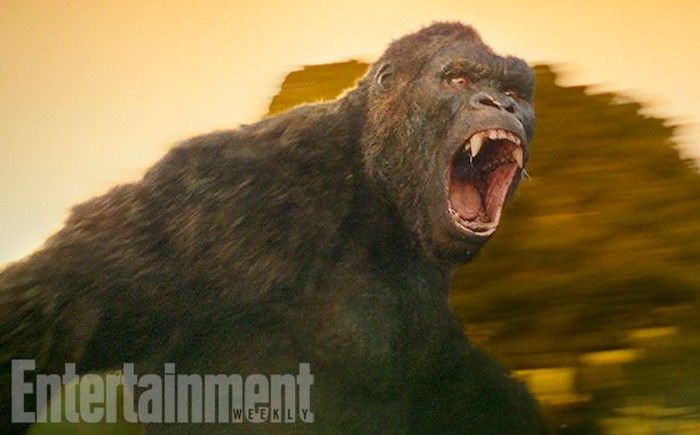 Entertainment Weekly debuted the new photo, and they also sat down for a chat with director Jordan Vogt-Roberts about his first foray into blockbuster filmmaking after breaking through in the indie world with The Kings of Summer, and presumably following sometime soon with The King Kongs of Summer.
The magazine asked just what we're looking at in this photo, besides the ape himself, and the director explained:
"That sequence comes from a point in the movie where you're not quite sure who Kong is, what his purpose is, how people should be perceiving him. Through the folly of man, where our initial instinct is to attack anything that is not a known quantity, both sides jump the gun, Kong and the humans, and it kicks off a relatively messy engagement. At first, of course you're going to perceive something like that as a terrible threat and monster — the physicality of him alone."
Sounds like exactly what you'd expect from a King Kong movie, and it's a story that was explored rather effectively with Peter Jackson's remake of the classic back in 2005. The question is what makes this story different from all the King Kong stories that came before it. Having the movie set in the 1970s certainly changes things up a bit, but there's gotta be something more to it than that right?
As of now, we don't even really know who is behind the performance of King Kong in the movie. Dawn of the Planet of the Apes star Toby Kebbell (who has a human role in Kong: Skull Island) said that he helped Terry Notary with the performance, but more recently he was a bit cryptic with who would really be named responsible for bringing the ape to life.
As for the human cast, it's quite an impressive assembly of talent that includes Tom Hiddleston, Brie Larson, Corey Hawkins, and Jason Mitchell with Samuel L. Jackson, John Goodman, Thomas Mann, Shea Whigham, Eugene Cordero and Tian Jing. Will that be enough to get audiences interested in yet another take on King Kong? We certainly hope so.
Kong: Skull Island hits theaters on March 10, 2017.