Cool Stuff: This Backyard Has The Most Detailed, Incredible Disneyland Model We've Ever Seen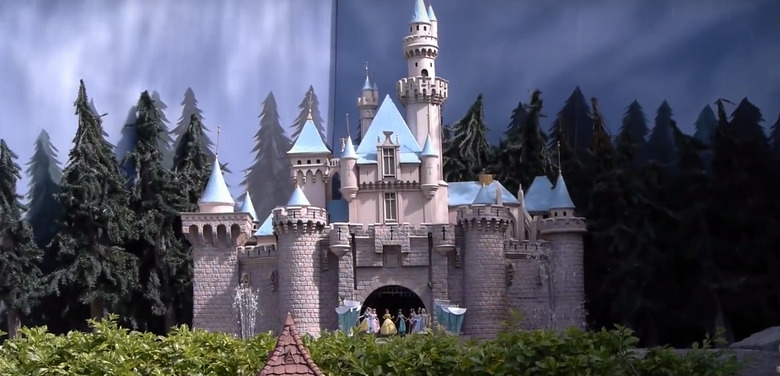 First and foremost, /Film is all about movies. But as entertainment has evolved over the years, we've come to embrace the cinematic nature of popular TV shows like Game of Thrones and Westworld, the influential place that Saturday Night Live holds in entertainment, and the immersive experience that theme parks provide in an attempt to help us escape into the movies as best they can.
So today, we bring you an astounding creation by an architect named Dave Sheegog that will have Disneyland fans impressed to the max. The architect, who is also an avid model railroad collector, has created a 1/20 scale model of Disneyland, complete with the train that runs through the theme park. Check out the Disneyland model after the jump.
Here's Dave Sheegog's Disneyland model and railroad set (via The Disney Blog):
This video shows off a lot of the train cruising through the model, but the real treat of this setup is that the entire model, which is located in Anaheim, is chock full of Disney easter eggs. You can see some of them in the video, such as the line-up of Disney princesses at the gate of the signature castle, Snow White's cottage, the house from Up with all those balloons tied to it, and Lightning McQueen and Sally from Cars sitting on one of the rock formations. There's also non-animated parts of the theme park in pay too, including Indiana Jones, Star Tours and more.
I can't even imagine how much money Dave Sheegog has spent on this model, but he clearly loves maintaining it and presumably adding to it as the roster of Disney movies continues to grow each year. If you'd like to take a closer look at the model, check out some photos at his official website.