Is Fox Planning An 'X-Men' Soft Reboot Already?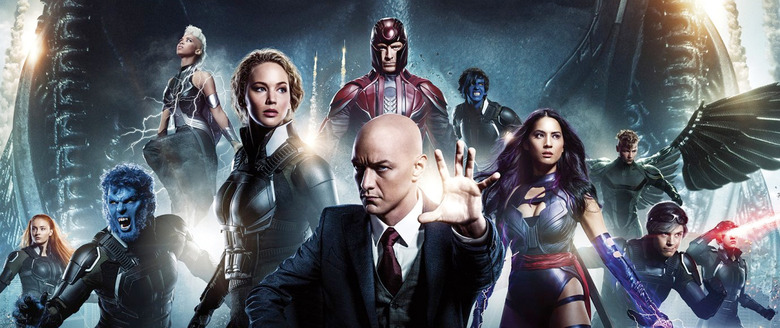 20th Century Fox found great success this year with the critical and audience love of Deadpool. However, they also took a step back with an underperforming X-Men: Apocalypse, stagnant development on a Gambit spin-off, and recently, troubling personnel shuffling on Deadpool 2. All that combined with the fact that Logan will be the last movie featuring Hugh Jackman as Wolverine, and we might be looking at Fox's comic book universe stumbling very soon. And the studio is reportedly already trying to recover with a potential soft reboot of the X-Men franchise.
The Hollywood Reporter recounts the problems that 20th Century Fox has faced lately with their comic book franchises, and within the report is word from multiple sources that the primary X-Men franchise is in the midst of potentially being reconfigured. Simon Kinberg, who has been overseeing the X-Men movies as a producer and writer, is currently working on a new script for the next X-Men movie. However, the franchise has some uncertain variables.
First of all, Bryan Singer will not be returning to direct another X-Men movie, despite the rumor we had heard that the next X-Men sequel would shoot in 2017 with him behind the camera. This is a bit surprising since Singer was already talking about how the next movie could take the mutants into space, perhaps delivering a better version of the Dark Phoenix Saga to the big screen.
In addition, Jennifer Lawrence, Michael Fassbender, James McAvoy and Nicholas Hoult have finished up their three-picture deals, and if 20th Century Fox wants to bring those stars back, it's going to cost them some big money. Simon Kinberg is writing the new script with the hopes that they'll come back, but if they don't, we could see a soft X-Men reboot happen. Perhaps we'd follow the new X-Men like Jean Grey, Cyclops, and Nightcrawler.
Following the disappointment that was X-Men: Apocalypse, it might not be a bad idea for X-Men to take a break for awhile. After all, Fox already has New Mutants in the works, which could be a great way for a superpowered team to stay alive at the studio without recycling the same primary mutant team we've seen in six movies now. Beyond that, if Fox really gets into trouble, maybe a deal with Disney and Marvel Studios isn't as out of the question as we have thought. However, I think it'll take a few years before something like that will be considered.