VOTD: You Can Still Visit Abandoned Movie Sets For 'The Hunger Games', 'Gone Girl' & More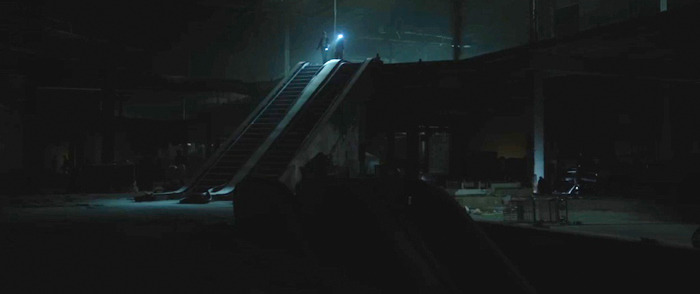 Some of the most hardcore cinephiles dream of one day being on a film set. Having been fortunate enough to have this experience a decent amount of times, I can tell you that it's a mixed bag of satisfaction. While it's undoubtedly surreal and often cool to be on a movie set, a lot of people don't realize that most of the time spent on a movie set is just standing around waiting for things to happen.
However, for those of you who are still dead set on checking out a movie set, it's not impossible. In fact, there are some very recognizable on-location movie sets that were abandoned after production was completed, and you can still check them out to this day. Find out about these abandoned movie set locations after the jump.
Visiting these movie sets may not be quite as awesome as you'd hope since your favorite actors and actresses aren't there for you to watch filming, but these are still some cool locations to check out. It's just a shame that nature is taking its toll on some of these locations instead of being kept in good condition as a tourist attraction.
However, perhaps more shameful is that some of these locations just had large pieces of sets left behind. Did the production team of The Fugitive really need to leave that train behind like that? As interesting as it might be to see the remnants of that set, I don't see why the studio can't spend money to have all that junk cleaned up. At least it makes for a good photo op, I guess.