Watch The Inevitable 'Westworld' And 'Back To The Future Part III' Trailer Mash-Up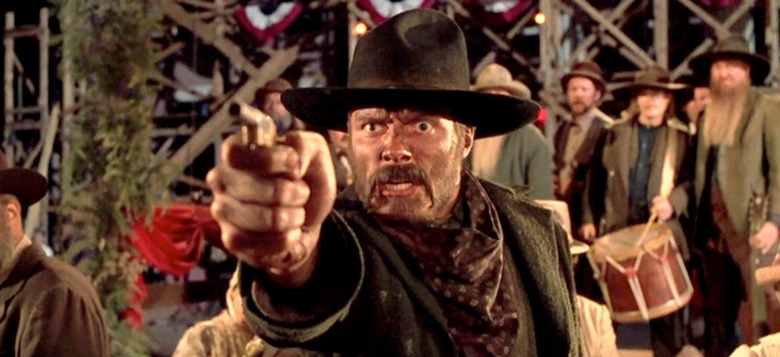 Are you caught up on Westworld? You don't need to be in order to enjoy the following trailer mash-up, but it's just a good question to ask when we're dealing with one of the best shows on television right now.
Anyway, comedy writer Todd Spence has taken the time to play with one of the trailers for HBO's hit series adaptation of the 1970s sci-fi film from Michael Crichton (which may or may not be directly tied to each other) by adding footage from Back to the Future Part III. The result is both funny, and it makes me wish there was a storyline in the Westworld theme park where the third installment of the time travel trilogy actually played out for guests to partake in.
Watch the Westworld Back to the Future trailer mash-up after the jump.
There is one snippet from the original Back to the Future in there if you want to nitpick, but otherwise it's all footage from the time Marty McFly spends in the Old West, trying to get Doc Brown back to the future. It's an amusing edit that makes perfect used of Mad Dog Tannen, a character who feels like he could have easily existed in the first iteration of Westworld.
Stay tuned later this week for our in-depth theory about whether or not The Man in Black is actually Marty McFly Jr. all grown up in the future. All right, we're just kidding about that one. Or are we?