'Stranger Things' Season 2 Adds Sean Astin & Paul Reiser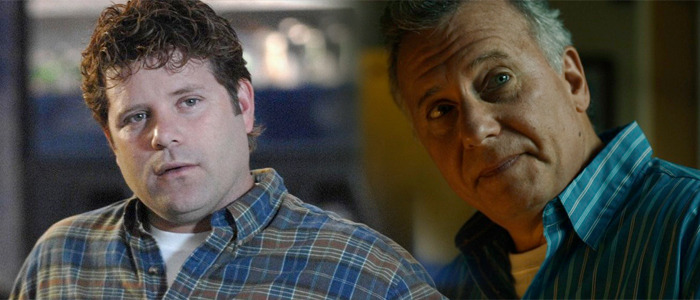 In the world of fantasy and sci-fi, both Sean Astin and Paul Reiser are well known for two specific roles. Astin played Samwise Gamgee, the loyal companion of ringbearer Frodo Baggins in The Lord of the Rings trilogy, and Reiser played a sneaky junior executive with the Weyland-Yutani Corporation in Aliens. Now the two will come together in another high profile genre project that became all the rage earlier this year.
The Stranger Things season 2 cast has landed Sean Astin andPaul Reiser in key roles and neither of them are characters we've heard of before. Find out who the two new cast members will be playing after the jump.
Variety reports that Sean Astin has landed the role of Bob Newby. The character is described as "a kind hearted former nerd" who just so happens to have attended high school with Joyce Byers (Winona Ryder) and Sheriff Hopper (David Harbour). I'm not sure why the description refers to him as a former nerd since the character is now the manager of a RadioShack in Hawkins, Indiana, which is probably one of the nerdiest jobs you could have in the 1980s. But maybe he's really into sports now or something.
Meanwhile, Reiser is playing a character not too dissimilar from the one he played in Aliens. The Mad About You star will be playing Dr. Owens, a character described as "a Department of Energy muckety muck" whose job it is to "contain" the events that happened in Hawkins the previous year. So Reiser will be covering things up, and surely he will employ some morally questionable methods to do so.
The addition of both Astin and Reiser clearly come with genre baggage, but the kind that will delight the fans of Stranger Things who like the nostalgic feel of the show. The first season of the show actually didn't employ any casting like that, but now that the show is rather popular, they can probably attract some more well known names with ties to popular genre titles from the 1980s. I just hope this kind of casting doesn't get out of hand.
In addition, Danish actress Linnea Berthelsen has landed a role that we've heard of previously. Berthelsen will be playing Roman, described as "a thirtysomething who grew up homeless with a drug-addicted mother and suffered a great loss at an early age and has been seeking revenge ever since."
When we heard about the character, who was being cast as gender neutral at the time, they were described as "ultimately an outsider who doesn't understand how to connect with people." What's interesting about that is despite that flaw in her character, she actually already shares a connection to the events of the first season at the Department of Energy lab. Perhaps she's a former experiment subject like Eleven?
These sounds like some outstanding additions to the cast members from the first season, and we're rather interested in seeing just how the story of these freaky events in Hawkins, Indiana continue to play out.