The Best & Worst Sketches From Benedict Cumberbatch's 'Saturday Night Live'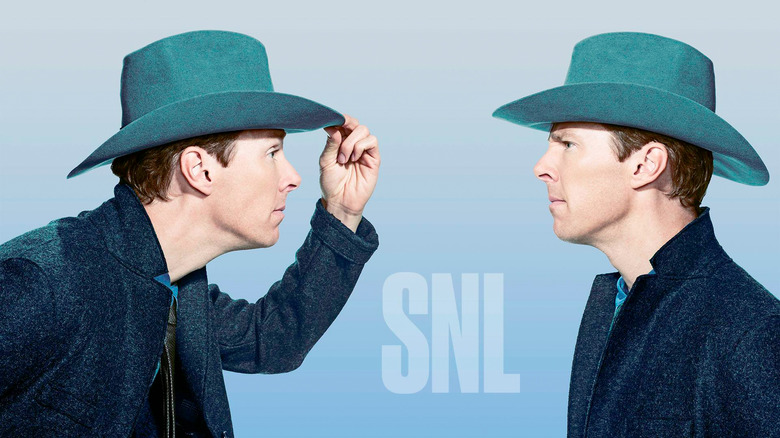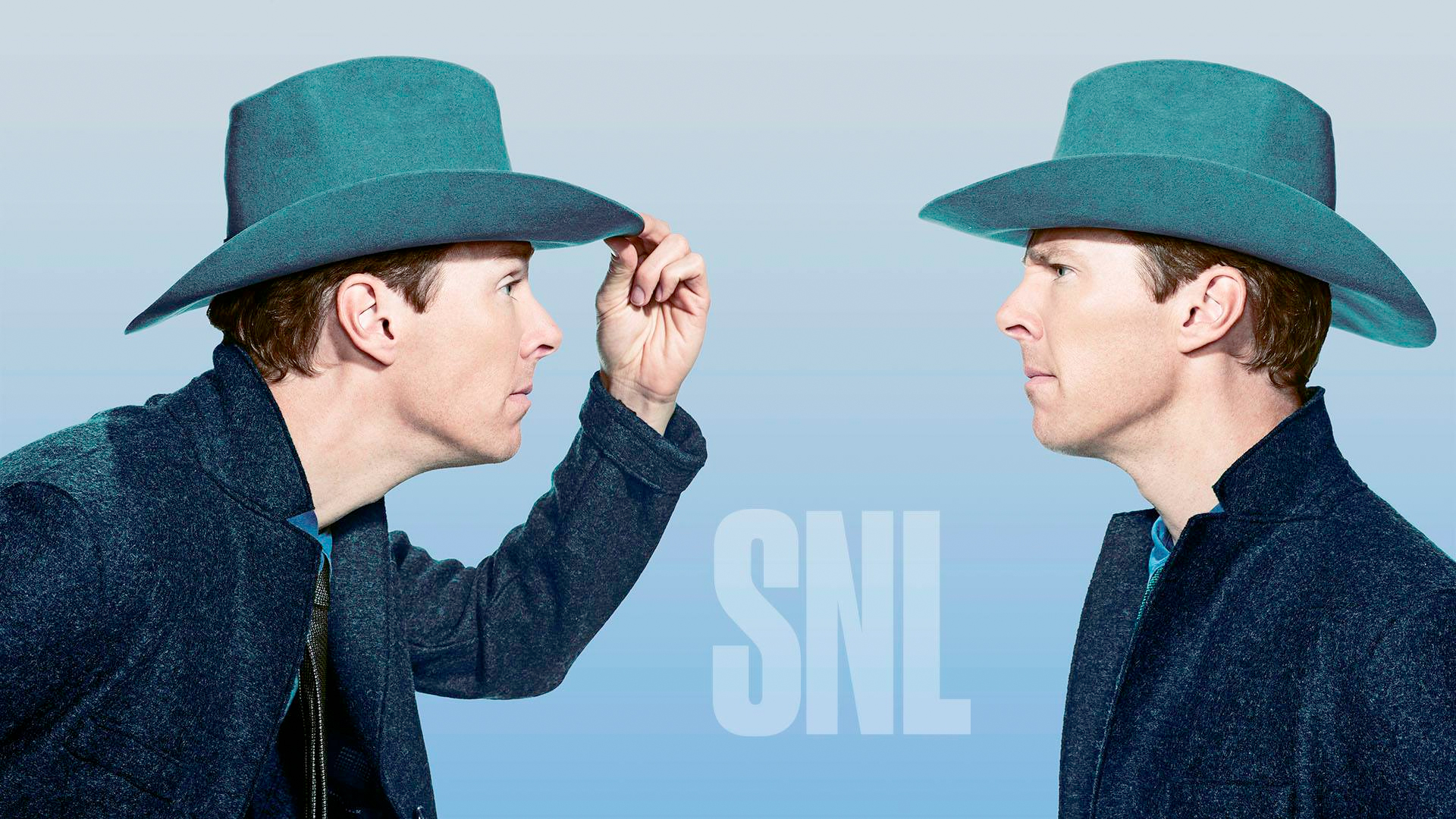 It's the last episode of the show before the 2016 election finally comes to an end, and while viewers might have expected Saturday Night Live to pull out all the stops when it comes to skewering the candidates, it was a rather tame episode. Yes, there was political satire to be had, but it just didn't feel quite as biting as the preceding four episodes of the season. But at the very least Benedict Cumberbatch did the best with the roles he was given, and there were some decent laughs to be had, but nothing that will blow anyone away.
We recap the Benedict Cumberbatch hosted Saturday Night Live after the jump.
The Best
Hillary Clinton and Donald Trump – Not only was this sketch another fantastic installment of the political satire of the last leg of the elections season but it took a rather beautiful turn. Alec Baldwin and Kate McKinnon broke character and went down to Times Square (this part was pre-recorded), surprising a mix of random tourists and scripted interactions with voters. It all culminated with the two returning to the mainstage and urging people to vote. It was just a nice, genuine moment to have among all the tension this election has created between Americans.
Meeting with Mr. Shaw – Benedict Cumberbatch's skills for being so authentic make this sketch work in such a weird way. I can guarantee that plenty of people will hate this sketch, but the ludicrous nature and unwavering commitment to the nonsense is what makes me love it, and this is a 10-to-1 sketch after all. The framed pictures of Mr. Shaw is when it really came together for me, and then Cumberbatch left with a soccer ball and a single flipper as "his things." So weird, but so funny.
Why Is Benedict Cumberbatch Hot? – Saturday Night Live was all about being meta with the first two sketches of the night, and this was felt a little awkwardly paced, but the premise was worth a good chuckle. Benedict Cumberbatch is so earnest in this that it made it work better than it otherwise might have. Plus, the way Vanessa Bayer and Aidy Bryant get all giddy when talking about why Cumberbatch is sexy is done perfectly. But the real gem in this is Beck Bennett being so frustrated by Cumberbatch being regarded as sexy.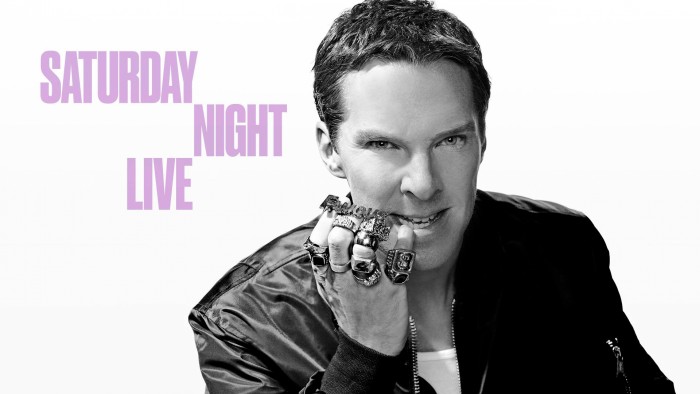 The Average
Criminal Mastermind – If you've ever wondered about the deliberation that takes place when setting up the elaborate riddles placed for certain action heroes to figure out, or how the villain feels when they're solved, this sketch is for you. However, I feel like this stops a little short of knocking it out of the park. My favorite part is when Kyle Mooney starts proposing other riddles, and Cecily Strong questions why they even exists to begin with. I could've used more of that interaction with this sketch, but then it just ended. Still, Benedict Cumberbatch doing a variation on Jeremy Irons in Die Hard with a Vengeance certainly helped.
Office Hours – This was a somewhat amusing riff on a trope that often exists in the romances, and while it was made all the more funny by Benedict Cumberbatch playing the part so authentically, the actual sketch wasn't downright hilarious.
Gemma and Ricky – Cecily Strong is extremely good at this character, and I love that Kenan Thompson and Vanessa Bayer are always the couple meeting Gemma and her latest boyfriend. If I were Bayer's character, I might be worried about all the weird people that Gene has known throughout his life.
The Worst
Koohl Toilet – High production quality does not a good sketch make. The concept itself is worthy of a smirk, and the recreation of the classic Macintosh advertisement from the 1980s is very well done, but the execution of Benedict Cumberbatch looking "cool" on a backwards sitting toilet just didn't land for me.
Surprise Bachelorette – We all knew where this sketch was going as soon as it started. The physical comedy involved brought a chuckle here and there, but the premise feels almost elementary in its comedic value. Sometimes that works, and that's why people still laugh at farts in the right situation. But this sketch just doesn't really bring anything all that great to the table. It felt like a clean MadTV sketch. Then the Chicago Cubs showed up, and while you can't help but laugh at those guys dancing as strippers, it was a pretty cheap gag. Also, can we talk about how weird Benedict Cumberbatch looks as a long-haired construction worker?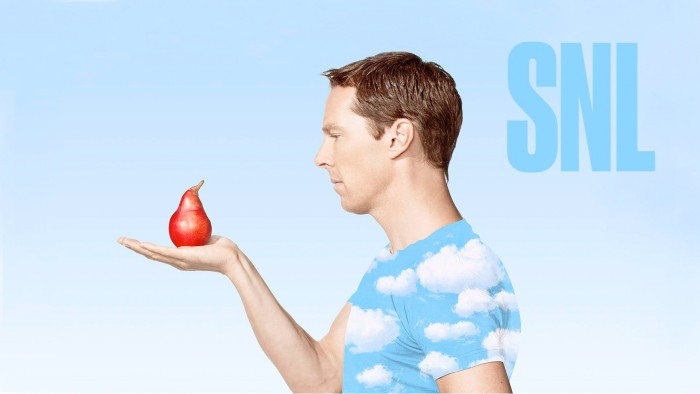 Weekend Update
For this being the last episode before the election, I really felt like Weekend Update would up the ante with taking jabs at each candidate. Of course, they had a whole bit about the election at the top of Weekend Update, but it felt surprisingly tame. Michael Che had a great joke about the sports section in the KKK newsletter, and Colin Jost had some good dry punchlines, but this wasn't their best effort during this season's election coverage.
Church Lady on the 2016 Election – It's bittersweet that Dana Carvey aging makes it so that he's starting to look more like a real old church lady. But this appearance was a nice way to break the tension about this election. Plus, Dana Carvey has this comedic style that SNL doesn't have much of. He adds this spark to some of his lines that make certain moments feel improvised, and there were certainly a couple moments where he added a tidbit here and there that makes the character feel genuine. This wasn't the funniest sketch of the night, but it was just nice.
Chicago Cubs and Bill Murray – There's not really a sketch here, beyond Bill Murray pretending they're on a singing competition show, but it's just cool that Bill Murray returned to SNL with the team that he's been supporting for so long. Plus, Beck Bennett, Aidy Bryant and Vanessa Bayer came out of Chicago comedy, so this had to be a cool moment for them to be around for as well.
The Host
Benedict Cumberbatch certainly has some comedic chops, but I'm not sure SNL utilized him to the best of his ability. His roles ranged from the super silly to creating comedy from overly sincere characters. I'm not sure if the approaching election had some of the writers and cast feeling out of their element (it's certainly stressing a lot of people out), but this episode felt very middling as far as comedy is concerned, especially for an episode preceding one of the most hotly debated elections ever. At the very least, it would be nice to have Benedict Cumberbatch back when things aren't so weird.
The MVP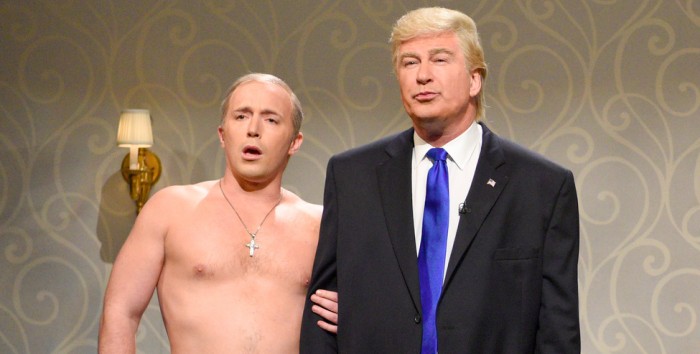 Beck Bennett – He wasn't leaps and bounds better than any of the other cast members in this particular episode, but he did make me laugh quite a bit in the Why is Benedict Cumberbatch Hot? game show. Plus, he appeared in several of the better sketches of the night. Bennett has really come into his own on this show over the years, and I wouldn't be surprised if he stepped up to fill the void left by Taran Killam in at least some capacity.
The Final Word
This was a somewhat disappointing episode with the election just days away, but that's bound to happen with a show like SNL every now and then. That's the price you pay when the show is put together in a week during one of the most intense political climates in a long time. We'll see what happens on Tuesday, but it seems like no matter what happens, this tension won't suddenly go away. Hopefully the writers and cast will be able to push through it to deliver when Dave Chappelle hosts for the first time on November 12.