Sequel Bits: 'Pirates Of The Caribbean 5,' 'Pacific Rim 2,' ' Major League 3,' 'Underworld: Blood Wars'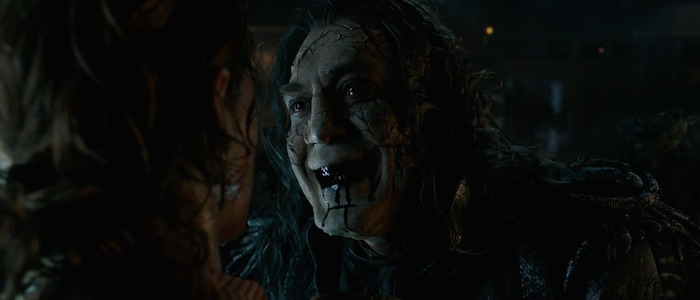 In this edition of Sequel Bits:
Pirates of the Caribbean: Dead Men Tell No Tales has a new title in some territories.
Pacific Rim 2 adds a new cast member.
Charlie Sheen says a script for Major League 3 is good to go.
Star Trek Beyond's screenwriter wants more Star Trek movies.
No, James L. Brooks will not confirm a new Simpsons movie.
Underworld: Blood Wars reveals a new poster.
That Cube reboot has stalled.
And more!
While the fifth film in the Pirates of the Caribbean franchise will continue to be subtitled Dead Men Tell No Tales in the United States, some international audiences will see the film under a different title. In the United Kingdom, the film will now be known as Pirates of the Caribbean: Salazar's Revenge. In France, Italy and Spain, it will be titled Pirates of the Caribbean: The Revenge of Salazar. No reason has been given for the title change yet, but it should be noted that Salazar is the film's main villain, a ghostly pirate played by Javier Bardem.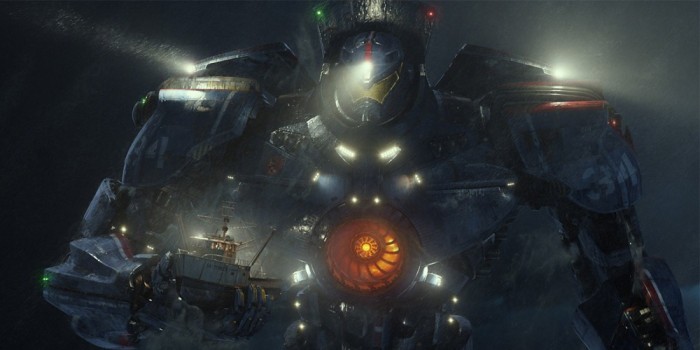 Japanese actor Mackenyu Maeda has joined the cast of Pacific Rim 2, which is about to begin filming for a February 23, 2018 release date. The details of his role are unknown, but his casting continues the first film's mission of putting an international cast at the forefront of all that apocalypse-canceling. Although not well known, Maeda is the son of legendary martial artist, actor, and filmmaker Sonny Chiba, so being an onscreen badass may very well be in his blood.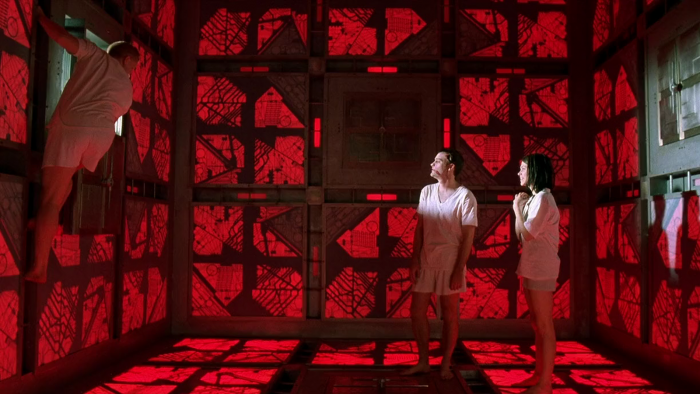 Last year, a reboot of Vincenzo Natali's excellent sci-fi horror movie Cube was announced, with Jon Spaihts writing the script and Saman Kesh directing. Now, in a new interview with Arrow in the Head, Natali says that the project has stalled:
I have been involved with it. I think it's resting right now as we look for a new creative direction, but we still are inspired by the vision of that original, independent, high-concept film. With any luck, we'll still bring a new iteration of that story to light.
Cube, which follows a group of people trapped in a mysterious maze filled with traps, is the kind of simple premise that requires a deft touch to execute. After all, you need to care about the people trapped in the cube and the dynamic that develops around them. There's a lot of promise in a new Cube movie, so let's keep our fingers crossed for this one.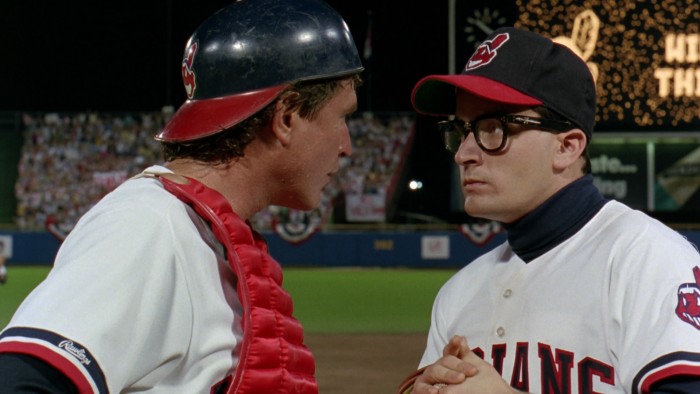 In an interview with The Hollywood Reporter, Charlie Sheen revealed that a second Major League sequel is in the works and that a script has been written and that everyone involved is just waiting for the rights to fall into place. Naturally, Sheen has nothing but praise for what's on the page:
David Ward [who wrote and directed Major League] wrote the script for Major League 3, which is as good as the first one. ML3 has as much heart, as much comedy as the original. We have been trying to get it done for a few years. There have been some hang-ups with the rights.
He also added that the stars of the first film, including  Tom Berenger, Corbin Bernsen and Wesley Snipes, are all on board to return. As for plot, Sheen says that the film will not ignore the passage of time and will find his character in a rough spot:
You find the Vaughn character selling cars and his arm is so shot that if you buy a car from him, he'll play catch with your kid in the parking lot. And then there is an ex who shows up, who he had a tryst with a couple decades ago, and she has a twentysomething kid, who is now in the Cleveland organization, throwing about 102 mph. So, the story pretty much focuses on that. The kid does not like me. We do not like each other. It bookends our story, but it also passes the torch.
Now we just have to wait and see if the stars align just right for this to come to fruition.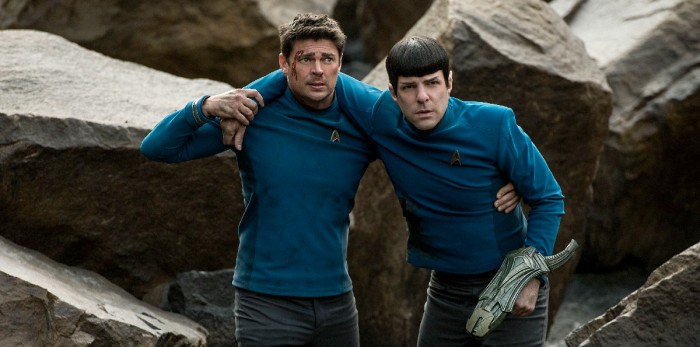 Star Trek Beyond writer Doug Jung thinks that it's time for a Star Trek cinematic universe, telling CinemaBlend:
It's a franchise that can support different styles of movies. There's the big action tentpole feel of Star Trek and the Enterprise, but why not try to do something that's the Zero Dark Thirty version of Star Trek, or one that introduces some younger characters at the Academy? It's 50 years' worth of discovery, and obviously they're doing that with Star Trek Discovery, but why not blow it out to a cinematic universe that has secondary characters, and smaller storylines, more intimate storylines, ones that deal with more of an espionage element versus the large-scale exploration themes of the main Star Trek.
Sure, they could try to branch out and make more Trek movies that cover different corners of this universe (it is the greatest science fiction series of all time, after all), but did you see Beyond's box office gross? We shouldn't get our hopes up. But if you do want more varied Star Trek, all you have to do is go to the hundreds of hours of television that have been produced over the 50 years the franchise has existed and take your pick.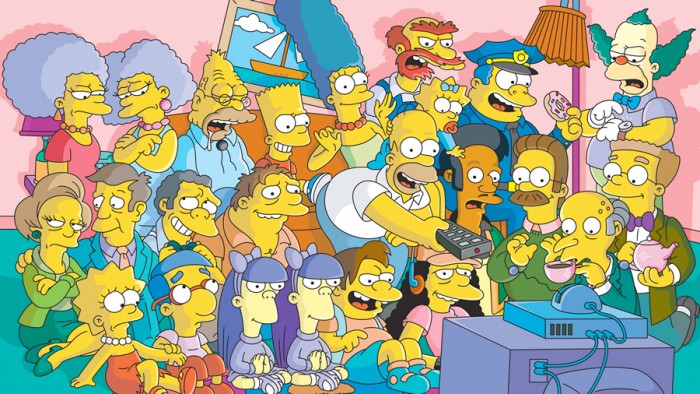 Will there ever be a sequel to The Simpsons Movie? In a new interview, James L. Brooks gives a perfect non-answer:
I'm very involved, and it's a particular exciting year for us. We're doing our first hour special, and we did a small virtual reality thing—we're the first television show to do that. That was labor-intensive, and it meant learning a lot. It's just been great. Again, you serve a movie that's bigger than you, and it doesn't get bigger than The Simpsons. A lot of us have been together forever. That's my day job.
Seriously, if you've been in the industry as long as Mr. Brooks, you get really good at giving answers that sound really good without containing any information in the slightest. It's very impressive.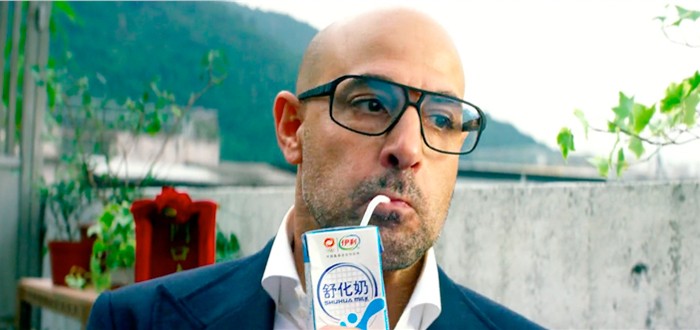 A Chinese court has fined Paramount Pictures for $300,000 as part of an ongoing case involving Transformers: Age of Extinction and the breach of a product placement deal. Variety reports:
The companies were ordered to pay $300,000 (RMB2 million) in compensation and legal costs to Wulong Karst Tourism, an inland tourist resort. The company had a contract with the film producers that would have seen the film make use of Wulong Karst's landscapes. In return the company's name and logo would be shown on screen within the film. Wulong Karst was also to have paid some $850,000 (RMB6 million) of sponsorship to the production. It paid only 80% of the sponsorship fee.
In April, Paramount admitted that the film did not use the logo and had attempted to rectify the situation by hiring Michael Bay to direct an advertisement for the resort.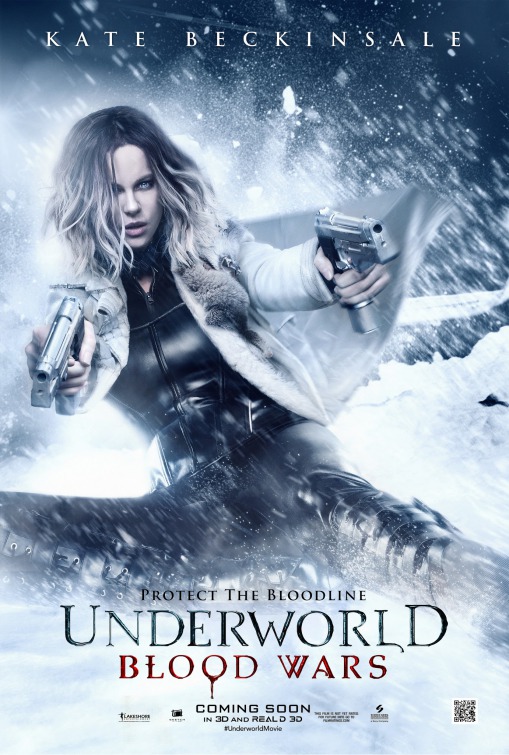 Does anyone else find it hilarious that Kate Beckinsale is still clad in her trademark form-fitting black leather while also wearing a bright white winter coat in the new Underworld: Blood Wars poster? I mean...is it your goal to blend in with the snowy landscape around you? Because it isn't helping much. Anyway, the fifth Underworld movie is set to open on January 6, 2017 and fans of vampires, werewolves, leather costumes, action heroes who dive through the air shooting two pistols, and Charles Dance collecting easy paychecks should mark that date.
Happy Halloween @kevinhart4real! ???? You can see the big fake furry spider ????I have in my right hand that I throw on Kevin before our take. You gotta understand that when we're asked to lay down in these jungles – when you look closely on the ground – it's literally moving with all kinds of bugs, spiders and centipedes. It's Kev's worst nightmare and some of the funniest shit I've seen when he thinks something is crawling on him. Non stop laughs with my guy on this movie. We always make it fun. ???????????? #OnSet #Jumanji #OnLocation #Hawaii #CasuallyLayingOnCentipedes
A video posted by therock (@therock) on
While I remain wary of the new Jumanji movie (who asked for this?), I would happily watch Dwayne Johnson and Kevin Hart bicker on set all day. These two seem to truly enjoy ribbing each other, whether they're pranking each other with fake spiders or just getting really, really annoyed about having to be strapped to each other for a lengthy set piece. And, of course, Johnson has captured it all on his Instagram.
In a scene for #Jumanji where I have to carry @kevinhart4real on my back while running thru the jungle, we are – unfortunately – harnessed together for hours while the entire crew looks up and enjoys our pain. In the movie this scene will be crazy funny. In real life this is bullshit, but we commit to the comedy. ???????? #OnLocation #Jumanji #Hawaii #KevinsMooseKnuckle #DJsNightmare A video posted by therock (@therock) on