'The Raid' Director Gareth Evans Is Back In Action With 'Apostle' Starring Dan Stevens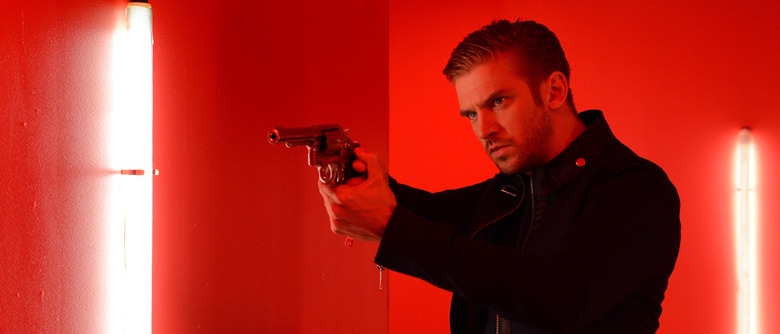 The Raid and The Raid 2 rank among the most confident and satisfying action movies ever made, so yes, news of whatever director Gareth Evans is up to next should interest you. Although The Raid 3 still exists as a blip on the horizon, his next project looks like it will be a period action movie titled Apostle, with The Guest's Dan Stevens set to star.
News of the film's existence came our way via The Hollywood Reporter, who say that Apostle is a period action thriller about "a mysterious man who travels to a remote island in search of his missing sister." And since this is a Gareth Evans movie, this mysterious man turns out to be someone you shouldn't mess with:
In the film, the man attempts to rescue his sister after she's kidnapped by a religious cult, which is demanding a ransom for her return. But it soon becomes clear that the cult will regret the day it baited this man, who digs deeper and deeper into the secrets and lies upon which the commune is built.
Many details remain unknown – even the time period and setting are unspecified. However, Variety reports that Stevens is in negotiations to take on the lead role, an interesting development since Evans has built his career working with Indonesian martial artists and actors like Iko Uwais and Yayan Ruhian. Still, it's hard to take issue with Stevens, who is truly fantastic as a deranged psychopath in The Guest and is set to blow up in a big way when he stars opposite Emma Watson in Beauty and the Beast next year. 
Although details remain scarce, I just assume/hope that Apostle will be directed with the same energy and danger that has made Evans' past work so thrilling. Picking just one clip from either Raid film to drop into this article as a reminder that he's one of the most exciting guys working in the action genre today is a challenge. I dare you to watch this excerpt from The Raid 2's big car chase and not scream "How are you getting away with this?!" at the screen.
Interestingly, Evans directed a period action short back in January, seemingly as an excuse to get behind a camera again and stretch his muscles. Pre Vis Action (it was never given a proper title) is an action-packed samurai tale where three people swing swords at each other's faces for five minutes. If Dan Stevens wasn't one of the whitest white men to have ever whited, I'd wonder if this was a warm-up of some kind for Apostle.
Apostle is being produced by XYZ Films, Severn Screen and One More One Productions and will be presented to potential buyers at the American Film Market.