'Han Solo' Cinematographer Bradford Young Teases A "Brave" And "Different" 'Star Wars' Film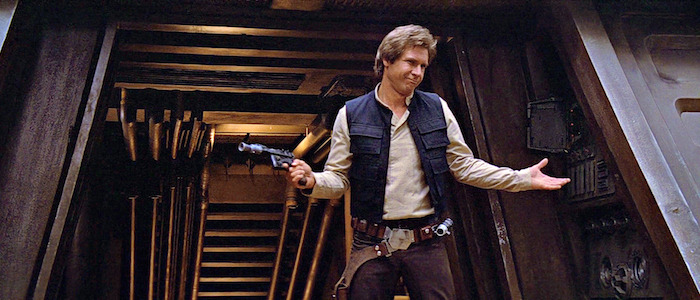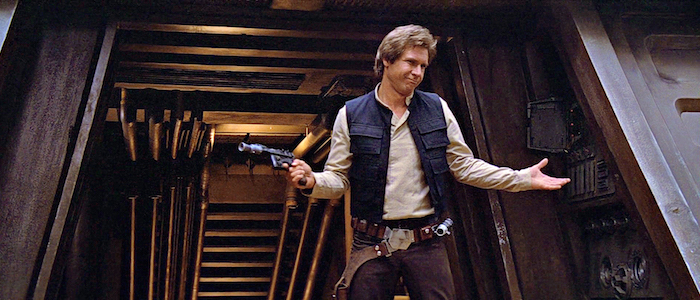 It's becoming increasingly easy to feel good about a Star Wars spin-off movie centered on the adventures of a young Han Solo. Alden Ehrenreich is inspired casting for the suave smuggler himself. Donald Glover is a perfect choice for Lando Calrissian. Writers Lawrence Kasdan and Jon Kasdan have that Star Wars pedigree. Directors Chris Miller and Phil Lord have managed to transform even the shallowest concepts into smart, sweet, and brilliant motion pictures. The addition of Selma, and A Most Violent Year cinematographer Bradford Young really sealed the deal – strip Star Wars out of the equation and you're left with a group of people I'd love to see collaborate on just about anything.
And if you're wondering why Young took on something like a Star Wars movie after building his reputation on critical darlings, he has an answer: Lord and Miller brought up the right movies.
In a great interview with Mike Ryan over at Uproxx (Young is making the press rounds to promote Arrival, which may be the best movie of the year), the cinematographer explained that the directors of 21 Jump Street and The LEGO Movie pitched him on the project using the films that inspired them...and those were also films that have inspired Young. However, it was one movie they referenced that really won him over:
Well, I'll just say this: that they referenced the right films in the American film lexicon that really touched me in a real tender place. And they mentioned some films that I don't think they knew I had such a really emotional attachment to – and there's one in particular and I'm not going to give it up because it would just tell everything. But there's one in particular that they mentioned in the referential landscape and that one really convinced me that these cats wanted to do something different. Because if you mention that film, it shows that you're brave and that you want to really try to do something different. And so, as soon as they said that, I had to double check, like, "Are you sure? That? You know what they did?" And they're like, "Yeah, that's the film we want to make." And I was like, wow, these cats are brave.
Since Young doesn't go into detail, we can only imagine what film they referenced to get him on board and using adjectives like "different" and "brave," words that you don't often hear getting tossed around movies with that have Star Wars-sized price tags. Then again, this may very well be the key to Star Wars' ongoing longevity at this point: hire interesting directors and let them run wild and tell the stories they want to tell.
This is Young's second time singing the praises of everyone involved in the Han Solo movie in just a few days, with him previously saying that the film will be complex, layered, and smart. While it's in the best interest of anyone working on a movie to be positive in public, Young is such an interesting talent and he has such good taste in projects that I can't help but take his statements at face value. His enthusiasm is infectious. Could the Star Wars spin-offs really be a place for filmmakers with strong voices to really cut loose in a beloved universe? Maybe? Hopefully?
The Han Solo movie, whatever it ends up being titled, it set to open on May 25, 2018.