This LEGO Death Star Time Lapse Video May Be More Satisfying Than Building The Set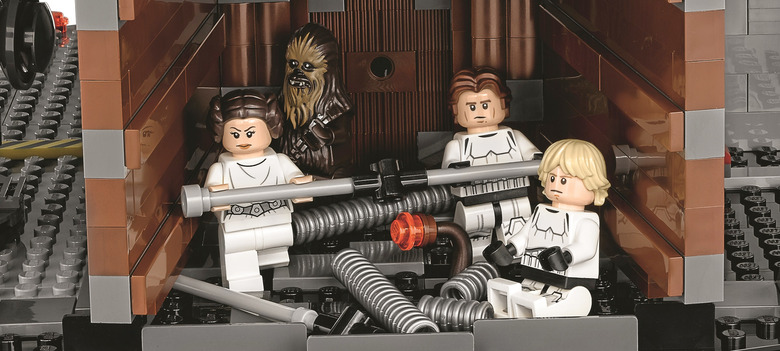 The LEGO Death Star is one of the biggest playsets offered by the Danish building block company. The Star Wars set was actually discontinued last year, only to be re-released this year with some slight modifications that added 200 pieces and three minifigures that weren't in the original set.
With 4,016 pieces, it's a massive undertaking to build this set, let along paying $499.99 to actually purchase it from LEGO. But what if you could come close to the satisfaction of putting it together by watching a smooth time lapse video showing how it all comes together? Thankfully, one LEGO Star Wars fan and master builder has done just that, and you can watch it below.
Here's the LEGO Death Star time lapse video by YouTube user Bar Van Dijkwent:
As someone who spent hours putting together the massive Ghostbusters firehouse headquarters set, this looks like a lot of fun to build. But since this one costs $150 more than that set, I'm not exactly rushing out to get it. But with Christmas around the corner, maybe you can save up some money and get one to put together yourself.
The LEGO Death Star measures over 16 inches high and 16 inches wide and comes with no less than 23 minifigures, including several versions of Luke Skywalker, two versions of Han Solo, Darth Vader, Obi-Wan Kenobi, Chewbacca, Princess Leia and even the Dianoga trash compactor monster
You can go pick up the LEGO Death Star right now from The LEGO Shop.