'Sicario' Sequel 'Soldado' Adds Catherine Keener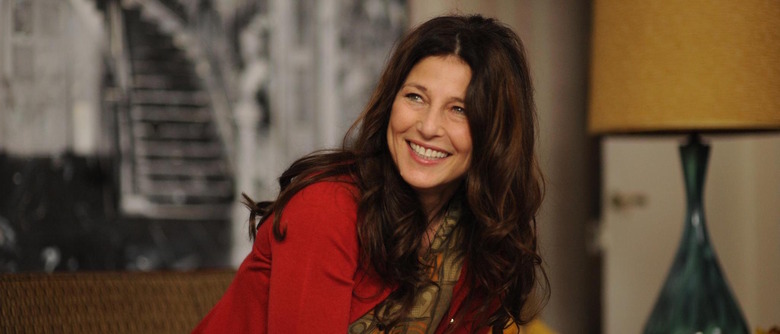 The Sicario sequel is bringing in some high-profile talent to aid in the war on drugs. Catherine Keener has just signed on for Soldado, joining Benicio del Toro and Josh Brolin who are reprising their roles from the first film. Stefano Sollima (Gomorra) is directing this one, replacing original Sicario director Denis Villeneuve. 
Soldado, which means "soldier" in Spanish, will pick back up with CIA agent Matt Graver (Brolin) and his partner Alejandro Gillick (del Toro), who are determined to bring down cartel kingpins at any cost. Taylor Sheridan, who wrote Sicario, returned to script Soldado.Deadline reports Keener has been cast as Brolin's boss, who is "trying to navigate the gray area that Gillick and Graver live in as the tale turns to what else is being smuggled across the border between Mexico and the U.S. in the tunnels used to move drugs and illegal immigrants." The trade helpfully adds that "those tunnels also can be used to bring terrorists into the U.S."
Villeneuve's Sicario received high praise specifically because it wasn't your typical action thriller. It was both more beautiful (thanks in a large part to gorgeous cinematography by Roger Deakins) and more brutal, wading into the murky morality of the drug war and coming out the other end without any easy answers. Sollima has his work cut out for him if he wants to live up to the original, but it definitely helps that he's already got a rock-solid cast in place including Brolin, del Toro, and now Keener.
Keener, a two-time Oscar nominee for Capote and Being John Malkovich, was most recently seen in the HBO miniseries Show Me a Hero opposite Oscar Isaac (with whom she just signed on to do a true-crime podcast, Homecoming). She has several more releases lined up for the next couple of years including Jordan Peele's Get Out, Sacha Gervasi's November Criminals, Sebastián Silva's Captain Dad, and DreamWorks Animation's The Croods 2.