James Cameron Wants Glasses-Free 3D For The 'Avatar' Sequels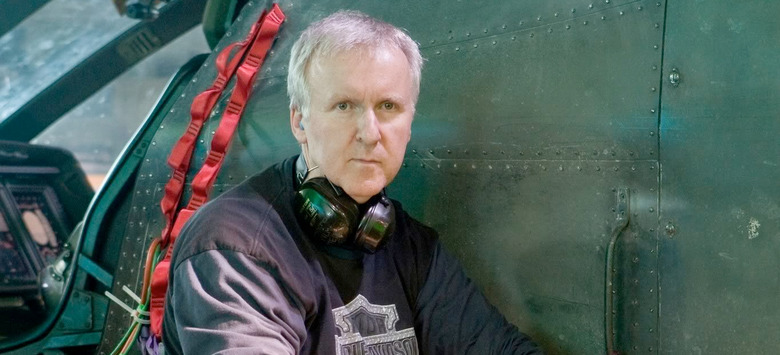 Earlier this year, CinemaCon brought the news that there would be a total of four Avatar sequels. Avatar 2 is supposed to hit theaters around Christmas 2018, followed by Avatar 3 in 2020, Avatar 4 in 2022, and Avatar 5 in 2023, all around the winter holiday. However, there's no guarantee that director James Cameron will finish the movies in time to fit that schedule, especially since Avatar 2 has been pushed back for a few years ago, and one hopeful advancement in technology could be the culprit.
While accepting his admission as a member of the Society of Motion Picture and Television Engineers, James Cameron briefly discussed the Avatar sequels, and he hopes that they'll be able to utilize glasses-free 3D at some point.
IndieWire was in attendance at the rare ceremony that rarely honors filmmakers, and here's what Cameron said about pushing the limits of technology, including glasses-free 3D Avatar sequels:
"I'm going to push. Not only for better tools, workflow, high dynamic range (HDR) and high frame rates (HFR) — the things we are working toward. I'm still very bullish on 3D, but we need brighter projection, and ultimately I think it can happen — with no glasses. We'll get there."
We've heard about James Cameron wanting to shoot in high frame rates before, and there was even discussion about James Cameron shooting in 120 frames per second. However, at the time he was only considering the option and hadn't yet made a decision. Now that Ang Lee has shot Billy Lynn's Long Halftime Walk in the format, it won't be quite as innovative. However, since there's been more criticism regarding the HFR format, maybe it won't happen. Of course, James Cameron could be the filmmaker who helps perfect it to make it more palatable to audiences.
The bigger surprise is Cameron making a push for glasses-free 3D. I'm not even sure how a technological innovation like that would work, but if there's a filmmaker who could pull it off, it would be James Cameron. A few television manufacturers have been showing some prototype glass-less 3D televisions, like the Samsung 8K Glassless 3D SUHD TV at CES 2015:
These displays have usually been very limited in terms of viewing angle requirements.
The question is whether this is something he'll be trying to achieve by 2018 or if it will come in the later Avatar sequels. After all, we have four total sequels, so maybe the innovation will come with time rather than being rushed out for 2018. That's presuming Avatar 2 actually sticks to that date.
Beyond the technology that Cameron hopes to utilize for the Avatar sequels, all we know so far is that the continuance of the franchise will be a family saga, following Jake, Neytiri, and their children. Here's hoping that production actually begins on these sequels sooner than later.