VOTD: 'Escape' Is A 'Goosebumps' Style Horror Short Perfect For Halloween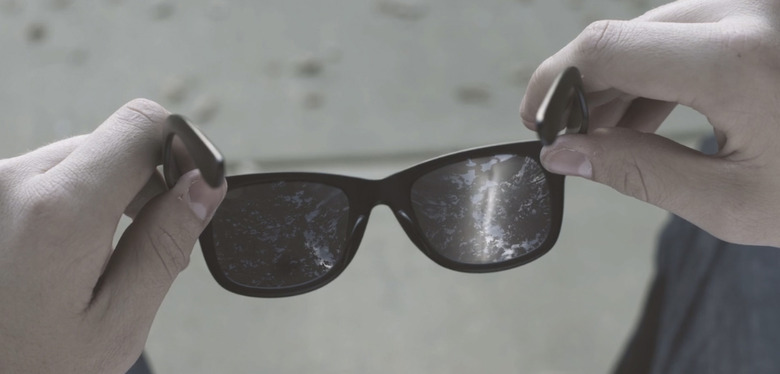 Since it's Halloween today, everyone is entitled to one good scare. So there's no better time to highlight the short film Escape. With flares of They Live and Stay Alive, the short film imagines some kind of virtual reality game involving a pair of sunglasses. However, the game is more sinister than any of the players imagined, opening up a terrifying world.
Watch the Escape horror short after the jump.
There's the potential for an interesting world set up in about four minutes, and I like that there are plenty of questions left to be answered. The ending throws a Cabin in the Woods kind of element in there, and that feels like something worth exploring beyond the story we see in the short. My only wish is that a bit more would be explained about the game at the core of the short. We need to know more about the game in order to understand what makes it so appealing and why these players are interested in stepping into this world at all.
Escape was put together by Gairo Cueras, a friend of the site who works as videographer/editor/assistant editor in the documentary department over at Pixar Animation, working on much of the behind the scenes footage. It's definitely a low rent horror short, but that's the case with most independently produced short films. I just really like the vibe it creates and the world it sets up. It has the feel of an episode of the Goosebumps TV series, complete with a parable about the perils of getting lost in a virtual world instead of living in the real one.