Westworld Episode 6 Trailer Teases Doctor Ford's Adversary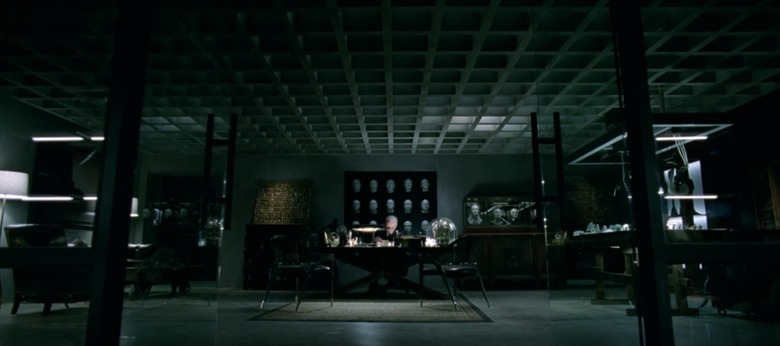 Westworld episode 5 "Contrapasso" aired last night, and with it came a new preview for the weeks to come. The new trailer focuses on Westworld episode 6 entitled "The Adversary" focuses on an approaching confrontation between Doctor Ford and... someone trying to take the park away from him. Watch the Westworld episode 5 trailer and get a mini breakdown, after the jump.
Westworld Episode 5 Trailer: "The Adversary"
The episode is written by Halley Wegryn Gross, an actress who has appeared in films such as Across The Universe and The Babysitter, who has recently transitioned into television writing on Banshee. She is also a credited story editor on season one of Westworld. The episode is directed by Frederick E.O. Toye, who started out in visual effects on films like The Adams Family and Forrest Gump, but has found a career as a television director. He has become a go-to tv director for Bad Robot, having worked on episodes of Alias, Lost, Fringe, Revolution and 11.22.63. He directed 11 episodes of Jonathan Nolan's CBS series Person of Interest.
What do we know about this upcoming episode? Not much. HBO hasn't even released an official teaser synopsis. All we have to go on is what we see in this trailer above. Here is a mini-breakdown:
The tv spot teases that we'll be getting closer to the maze, we see Anthony Hopkins' character Doctor Ford looking at a journal (Arnold's journal?) featuring that infamous design.
Thandie Newton's character Maeve Millay has awakened in the last two episodes, realizing that Westworld isn't the real world that she believed it to be. And now that she's learned what it really is, she is demanding changes — but of what sort?
Jeffrey Wright's character Bernard Lowe tells Ford that he has some reason for concern, this is probably in reference to the laser satellite communication device that was uncovered inside of one of the rogue hosts. Who implanted it there? What kind of information are they trying to steal from the park?
And what's going on with Dolores (Evan Rachel Wood), William (Jimmi Simpson) and Logan (Ben Barnes)? Things are getting more complicated.
It looks like we'll be seeing some new areas of Westworld, and who knows whats out in the far reaches of the park.
And the episode title "The Adversary" seems to be in reference to Doctor Ford, who ends the trailer saying that he won't allow the park to be taken from him. Who is this adversary? Is it DELOS? Someone in management that we've already been introduced to?
We also see some explosive action with a Gatling gun firing at an old train in a section of the park that we have yet to visit. Here are some more screenshots from the trailer, just in case you want a closer look:
Westworld Episode 6 "The Adversary" airs Sunday November 6th 2016 on HBO.